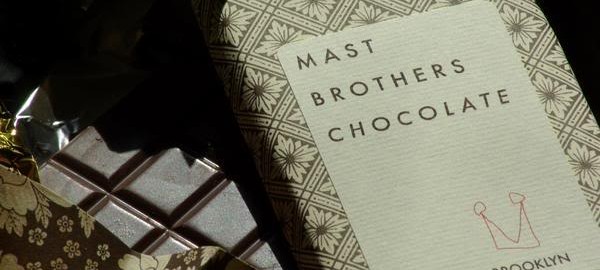 There's been a lot of buzz about Mast Brothers Chocolate and the Brooklyn Brothers ad agency's new chocolate. It's a bit confusing, but it appears some if it comes from the fact that one's an ad agency that's decided to go into the product business as well.
Mast Brothers, also with a Brooklyn connection, has the notoriety of being made from bean to bar, which is always unique.
Per Adweek about Brooklyn Bros:
NEW YORK The Brooklyn Brothers, an ad agency that is neither based in Brooklyn nor run by brothers, is getting into the chocolate business.

The New York-based independent is currently testing an organic chocolate called Fat Pig that it hopes to get into select stores soon.

"The first reason we decided to do this is because we adore chocolate," said Guy Barnett, agency founder. "A year and a half ago I saw a report that the organic candy market is worth about $200 million. Knowing that the non-organic market is worth billions and billions, we wanted to take advantage of that opportunity."
For more on Mast go to:
EatMakeRead
Brooklyn Based
Unlike many chocolatiers who use couverture — discs of pre-made chocolate that can be remelted for confections and bars — Rick Mast, 31, (on the left) and Mike Mast, 28, are one of a dozen or so American chocolate artisans who hand make chocolate from cocoa bean to bar.
TasteTV Events include:
This blog from the contributors, producers and correspondents at TasteTV at TasteTV.com. technorati tags:TasteTV, restaurants, video, content, food, Chocolate, wine, recipes, cooking, Restaurant Reviews, Chef, ITV, fashion, seafood
http://www.tastetv.com/theme2/wp-content/uploads/2008/05/l_7df8d180b1b2a7362db5fb91c06f1775.jpg
401
600
TasteTV
http://www.tastetv.com/theme2/wp-content/uploads/2014/06/enfold-logo-test2.jpg
TasteTV
2008-05-17 15:50:00
2008-05-17 15:50:00
How Many Brothers Chocolates are there?