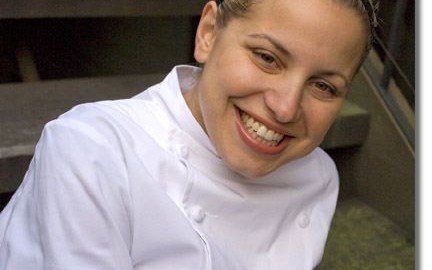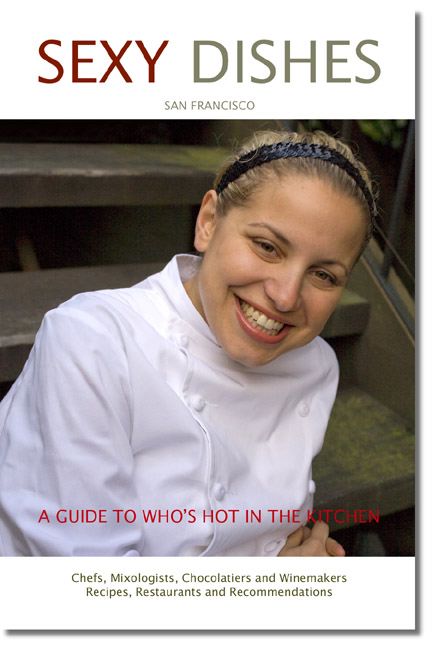 Hooray! Our book SEXY DISHES: A Guide to Who's Hot in the Kitchen (San Francisco Bay Area Edition) is on its way to bookstores, Amazon.com, and more.
The final list of chefs, chocolatiers and wine experts featured in SEXY DISHES is listed below. (Yes, that is TOP CHEF Jamie Lauren on the cover)
You can see a new sample PDF of the first 21 pages of the FINAL Edition by going here.
FINAL LIST (name, profession, and page number)

Sky Wegman
Mixologist / Bartender 16

Adam Jones
Chef 22

Jamie Lauren
Chef 28

Lewis Rossman
Chef 36

Steve Adler
Chocolatier 42

Jill Ann Cosentino
Caterer 46

Alex Molitz
Chef 50

Lara Graham Truppelli
Restaurateur 54

Amy Heater
Pastry Chef 60

Taylor Boudreaux
Chef 68

Stephanie Marcon
Chocolatier 74

Iris Eisenlohr
Wine Director 78

Justine Miner
Chef / Restaurateur 84

Cynthia Wong-Chen
Chef / Restaurateur 88

Mindy Fong
Chocolatier 94

Tony Diiorio
Mixologist / Bartender 98

Devon Boisen
Chef 102

Dominik Schieweck
Chocolatier 106

Ben Paula
Chef 112

David Lawrence
Chef / Restaurateur 116

Rachel Bassignani
Sommelier 122

Alex Marsh
Chef 126

David Borges
Mixologist / Bartender 130

Dominique Crenn
Chef 134

Eric Joppie
Chef 140
This blog from the contributors, producers and correspondents at TasteTV at TasteTV.com. technorati tags:TasteTV, restaurants, video, content, food, Chocolate, wine, recipes, cooking, Restaurant Reviews, Chef, ITV, fashion, seafood

http://www.tastetv.com/theme2/wp-content/uploads/2009/03/sexydishescover-sm.jpg
648
432
TasteTV
http://www.tastetv.com/theme2/wp-content/uploads/2014/06/enfold-logo-test2.jpg
TasteTV
2009-03-11 16:47:00
2009-03-11 16:47:00
Sexy Dishes is Published!