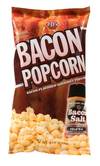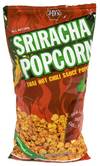 J&D's Foods of Seattle has three lines of pre-popped popcorn which have us quite intrigued. They are the SRIRACHA POPCORN, the BACON POPCORN, and the GHOST PEPPER NACHO POPCORN. Apparently you have to like heat or meat to get into these offerings, but if you do then you are in luck.
Per J&D:
SRIRACHA POPCORN – Sriracha Thai Hot Chili Flavored, this big-kerneled popcorn packs big flavor. Its perfect balance of spicy-hot, garlic and sweetness coupled with the insane popularity of Sriracha hot chili sauce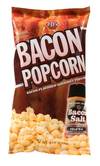 BACON POPCORN – This stuff tastes like popping popcorn and wrapping each kernel in savory bacony goodness
GHOST PEPPER NACHO POPCORN – Hot and cheesy has been done before, but NOT like this. We take real ghost peppers (bhukut jolokia) – peppers so hot they're used as weapons – and add the savory taste of nacho cheese.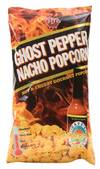 http://www.tastetv.com/theme2/wp-content/uploads/2014/07/6x5c_BaconPopcornRTE2_1.jpg
166
100
TasteTV
http://www.tastetv.com/theme2/wp-content/uploads/2014/06/enfold-logo-test2.jpg
TasteTV
2014-07-17 17:11:15
2014-07-31 12:38:17
Sriracha Popcorn from J&D's Foods