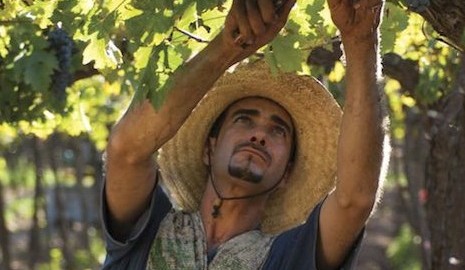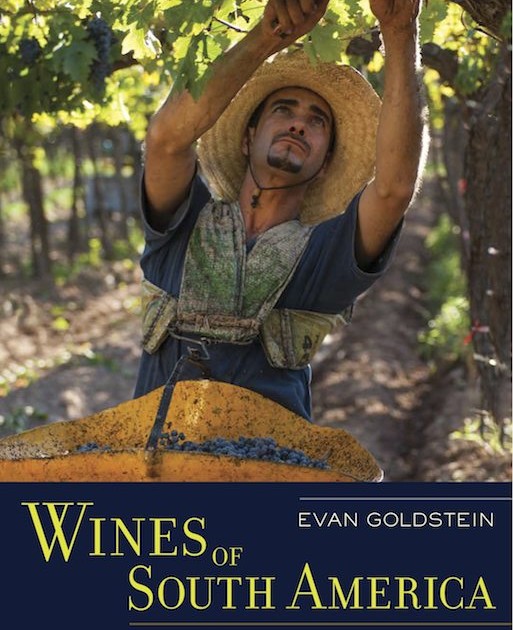 Wine expert and author Evan Goldstein has a brand new guidebook out, called the Wines of South America, currently available in stores and on Amazon.com
Evan Goldstein is a Master Sommelier, and President and Chief Education Officer of Full Circle Wine Solutions, Inc. in San Francisco. He is the author of Perfect Pairings: A Master Sommelier's Practical Advice for Partnering Wine with Food and Daring Pairings: A Master Sommelier Matches Distinctive Wines with Recipes from His Favorite Chefs, both published by UC Press.
Q: Evan, how many books on wine have you authored so far?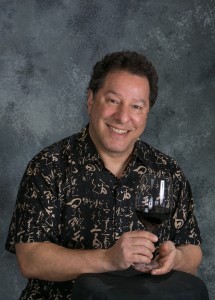 Evan Goldstein:  This is my third book with UC Press (the other two being 'Perfect Pairings' and 'Daring Pairings', two works on pairing wine with food) and I did a service book (now out of print) some years back
Q: South America is a gigantic continent, how long did it take you to research this book?
Evan Goldstein:  Well, off and on, it was over a 7-8 year period but the specific book centric focus was onsite (e.g. in South America over 5-6 weeks in 2012/3 and, via a series of good friends/embedded emissaries, if you will, over a year and a half more. And my own research spanned over 2 years (2012-2013)
Q: How do you categorize the wines, by country or varietal?
Evan Goldstein:  The book is organized, after the introductory chapters which cover off on continental history and a compendium of grapes found across the continent, by country with five core chapters- Argentina, Chile, Brazil, Uruguay and a compilation chapter covering off on Bolivia, Columbia, Ecuador, Paraguay, Peru, and Venezuela, This is followed by a series of chapters on subjects ranging from traveling in South American wine country, dining locally, and a series of recommended wines via a series of 'top 10' lists….
Q: What do you think is most important for the reader to take away from using this guide book?
Evan Goldstein:  That South America is undervalued and underappreciated given its significance as a global wine producing continent (2nd most impactful, as a continent, after Europe). Also, that there's much more to South America than the good-value entries made by a small number of higher visibility producers. Chile and Argentina are in their defining 3.0's, if you will, and Brazil and Uruguay have yet to get their real day in the sun, until now!
Q: You have photos and maps. Did you take the photos?
Evan Goldstein:  The photos and maps were done by professionals (unlike me!) who have a keen sensibility about the regions they shot in. A big shout out to Matt Wilson, with five photos in the book, and whose work adorns the cover…the maps, serveral of which didn't exist before this book, were all custom cartographed.
Q: What are some of your favorite South American wines?
Evan Goldstein:  Ahh—for that you'll need to refer to my 'top 10's on pages 265-272!
Q: Any pairings you suggest?
Evan Goldstein:  Well, unlike my first two books with UC Press this one is not a specific paring book. That said, a few can't misses—great beef (a staple of Argentina, Southern Brazil and Uruguay) with the robust reds of their respective countries (Malbec and Malbec blends (Argentina); Tannat and Tannat blends (Uruguay) and varied rich reds from across Brazil)—Peruvian takes of ceviche with Chilean Sauvignon Blancs, especially those from San Antonio and coastal Casablanca; traditional Argentinean empanadas (filled with meat, olives, raisins, and hard boiled eggs) with Torrontés (really); and any of the fried Brazilian pasteis (savory croquettes) served with, what else, Brazilian bubbly!
http://www.tastetv.com/theme2/wp-content/uploads/2014/08/SA-cover-featureslice.jpg
344
465
TasteTV
http://www.tastetv.com/theme2/wp-content/uploads/2014/06/enfold-logo-test2.jpg
TasteTV
2014-08-18 10:50:05
2014-08-12 19:00:39
Master Sommelier Evan Goldstein authors new wine guide, Wines of South America