Sometimes you want the flavor of your favorite Chinese dish, without having to actually go to the Chinese restaurant. This is true for Shanghai Noodles, one that we often crave. Fortunately, the basic recipe for it is not only easy, it's also very inexpensive and fast.
Plus, we get to use whatever pasta is lying around at the time, not just noodles.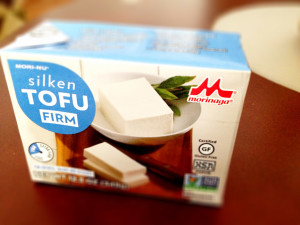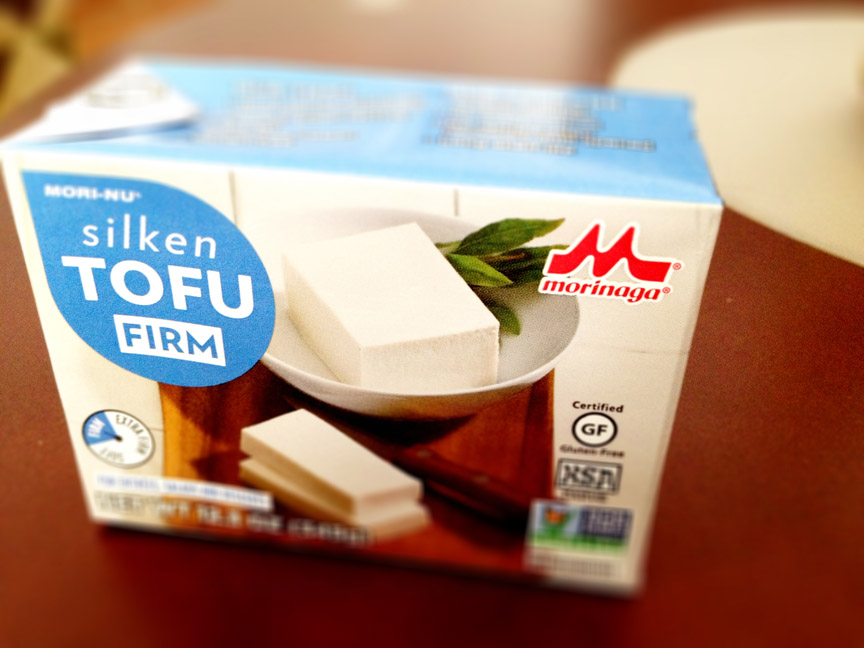 There are variations that use Cayenne pepper, cornstarch, chicken or beef, peanut oil, sesame oil, cabbage, onions,  peas, corn, and rice wine. Try all of those combinations if you wish, but here is a great starting point:
INGREDIENTS
3 Tablespoons of Hoisin Sauce
5 Tablespoons of Soy Sauce
4 Tablespoons of olive oil (or peanut oil)
3 Tablespoons of minced garlic
3 Teaspoons of ginger powder
1 package of firm Tofu (in this case, Morinu Tofu)
1 package Penne pasta (or angel hair pasta)
PREPARE
Prepare pasta according to instructions.
Add oil to large saute pan or skillet, over a medium fire.
Add garlic and ginger, and allow to saute (approx. 2-5 minutes)
Add Hoisin Sauce and Soy Sauce and stir together. Allow to saute for 2 minutes
Dice tofu, then add into sauce mixture, allow to saute for 3-4 minutes (we also added some peas at the end).
Drain pasta, then add 4/5th to sauce. Stir well to make sure that all pasta is covered in sauce. Saute for approximately 4 minutes, stirring slowly to continue covering the pasta (but not so quickly as to start breaking up the pasta).
Serve.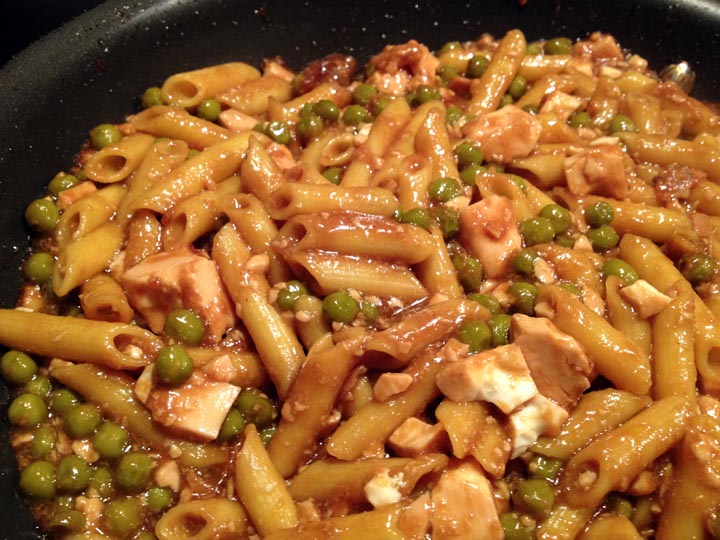 http://www.tastetv.com/theme2/wp-content/uploads/2015/01/ShanghaiNoodles1.jpg
540
720
TasteTV
http://www.tastetv.com/theme2/wp-content/uploads/2014/06/enfold-logo-test2.jpg
TasteTV
2015-01-22 19:26:26
2015-01-22 19:26:26
Shanghai Noodles with Tofu Recipe