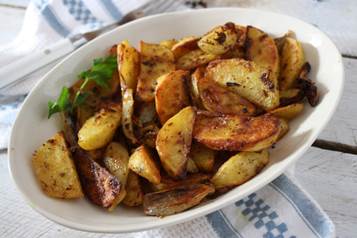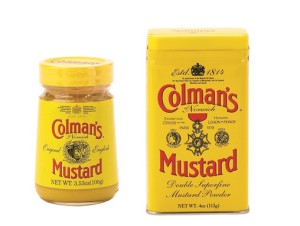 For the Mustard lovers in the world, of which there are many, it's good to know that there is an actual National Mustard Day.
With that in mind, here are two great mustard-based recipes for you to try out, from Colman's Mustard. Colman's has been around for over 200 years and is "Queen Approved."
---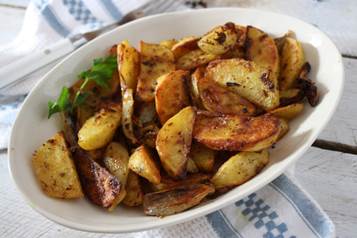 Tangy Mustard-Crusted Steak Fries
Serves: 4
Ingredients
• 4 medium Yukon Gold potatoes, about 1 ½ pounds
• 6 shallots, peeled and left whole
• 3 tbsp. olive oil
• 2 tbsp. Colman's Original Prepared Mustard
• 1 tsp. whole cumin seeds
• 1 tsp. salt
Preparation
1. Preheat the oven to 425°F. Halve the potatoes and cut each half lengthwise into 4 wedges. Spray a roasting pan with nonstick spray.
2. Toss together the potatoes, shallots, oil, Colman's Original Prepared Mustard, cumin, and salt in a large bowl. Spread the potato mixture in a single layer into the roasting pan, placing potatoes cut side down. Roast until the bottoms of the potatoes are crisp and golden, 15 – 20 minutes. Turn the potatoes with a metal spatula and roast until tender and crisp on the other side, 10 – 15 minutes longer.
---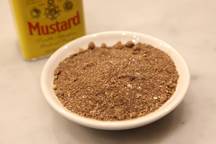 BBQ Dry rub – perfect for seasoning meats and veggies!
1/3 cup Garlic Powder
1 1/2 tbsp Cumin, ground
2 1/3 cup Brown Sugar
1 tbsp Cayenne
¼ cup Colman's mustard powder
1/4 cup Cinnamon or canella, ground
2 cup La Colombe Decaf. Espresso, ground
1 1/2 cup Salt, kosher
1/2 cup Black Pepper, ground
Mix all together in a bowl and store in a sealed jar in a cool, dry place.
To use, rub on meat, fish or vegetable and let sit for at least 3 hours for meat, or 30 minutes for fish or vegetables.
http://www.tastetv.com/theme2/wp-content/uploads/2015/07/Colmans-Mustard-image002.jpg
238
357
TasteTV
http://www.tastetv.com/theme2/wp-content/uploads/2014/06/enfold-logo-test2.jpg
TasteTV
2015-07-29 10:39:12
2015-07-25 02:17:08
Mustard Recipes for Mustard Lovers