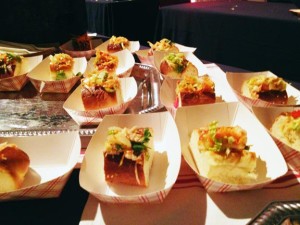 TasteTV is pleased to announce that Episodes 45 to 49 of our television series, "TASTEABLE California,"  premier on KRCB Public Television, PBS member station. The host of TASTEABLE: California takes viewers on a weekly tour of California food and wine creators and destinations
Episode 45
This episode goes to the CiderNosh event, meeting and tasting ciders from artisan cidermakers Sonoma Cider, Santa Cruz Cider Company, Wandering Aengus Ciderworks, and Alpenfire Organic Hard Cider, as well as visits Wine Director and Sommelier Todd Smith of DOSA restaurant, and tastes their unique line of California wines created to pair with spicy South Indian cuisine.
Episode 46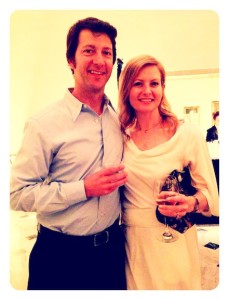 This episode goes to the Duval-Leroy Champagne launch at 620 Jones Restaurant in San Francisco, the High Style Exhibition at the Legion of Fine Arts, and has a recipe for french chocolate bread pudding at Cafe de la Presse.
Episode 48
On this episode TASTEABLE visits Smitten Ice Cream's newest location in San Francisco, the student chef Culinary Clash Competition at the InterContinental hotel, and tastes organic wine, Bonterra Vineyards.
Episode 49
The host of TASTEABLE: California takes viewers on a weekly tour of California food and wine creators and destinations. On this episode TASTEABLE visits home delivery food entrepreneur Franny's Kitchen, and goes to the True Sake boutique, to discover the latest in sake trends and releases.
See intros to each episode below