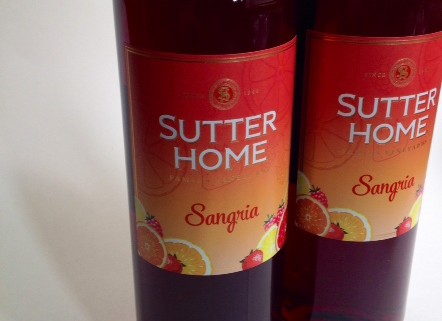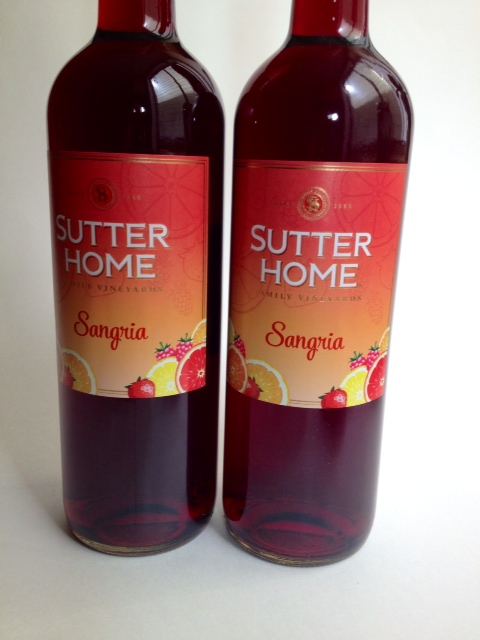 Sutter Home Family Vineyards has a new pre-made bottle of California-style sangria that they have recently launched. The new product comes with a custom designed label that evokes the fun and carefree atmosphere that often accompanies sangria.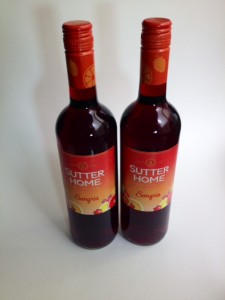 One thing we discovered is that it also comes accompanied with a little voice in your head. This little voice goes with you everywhere, and any place that you see sangria being offered it says to you, "Hey, why buy a glass of sangria here when you can go back and open the entire bottle for less?"
Granted, drinking sangria in the office or at home with a few friends is different than doing it at a restaurant or a fiesta, but with a few slices of fruit and their company, it basically amounts to the same thing.
Plus, if you've ever tried to make sangria yourself then you know both the joy of success and the disappointment of failure. Being able to remove that uncertainty is worth the price itself.
Says Sutter: Sutter Home Sangria is inspired by traditional Spanish Sangria, but this wine has a distinctive California style—it's lighter and juicier with subtle hints of citrus and spice, making it the perfect choice for festive social occasions. Wine drinkers today are increasingly turning to Sangria as the perfect refreshing beverage to enjoy at backyard BBQs, summer picnics, and many casual social events, driving the category up +7.2%* in dollar sales versus a year ago. "With the increasing popularity of Sangria, the timing is perfectly aligned for the brand to introduce our own version," says Wendy Nyberg, vice president of marketing for Sutter Home. "The Sutter Home Sangria brings together what consumers love about wine and flavor, satisfying their need for a real wine that also provides a festive, fruity, and fun experience.
The Sutter Home Sangria is made from 100% premium California red wine. The winemaking team ferments the juice in stainless steel to preserve a fresh fruit character. A hint of natural residual grape sugar is added to the wine giving it just the right amount of juicy sweetness. The final blend is then infused with all natural fruit essences and spices."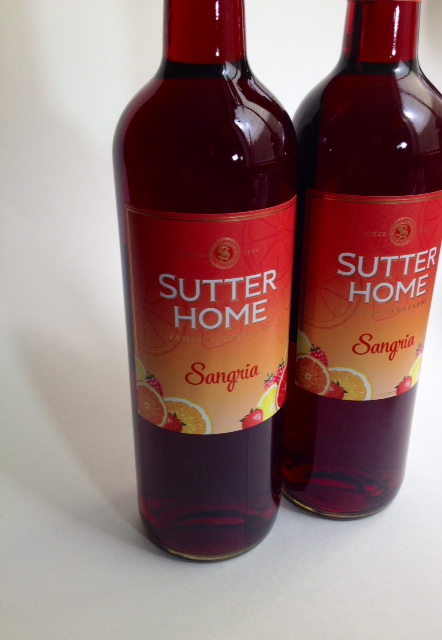 Priced at $5.99 for the 750mL and $5.99 for a single-serve 4-pack
http://www.tastetv.com/theme2/wp-content/uploads/2015/07/SutterHome-Sangria-photo-3.jpg
640
442
TasteTV
http://www.tastetv.com/theme2/wp-content/uploads/2014/06/enfold-logo-test2.jpg
TasteTV
2015-08-04 10:28:40
2015-07-29 17:45:45
Sutter Home California-style Sangria