Courtney Allegra Swimwear hits the Mark with Eye Catching Style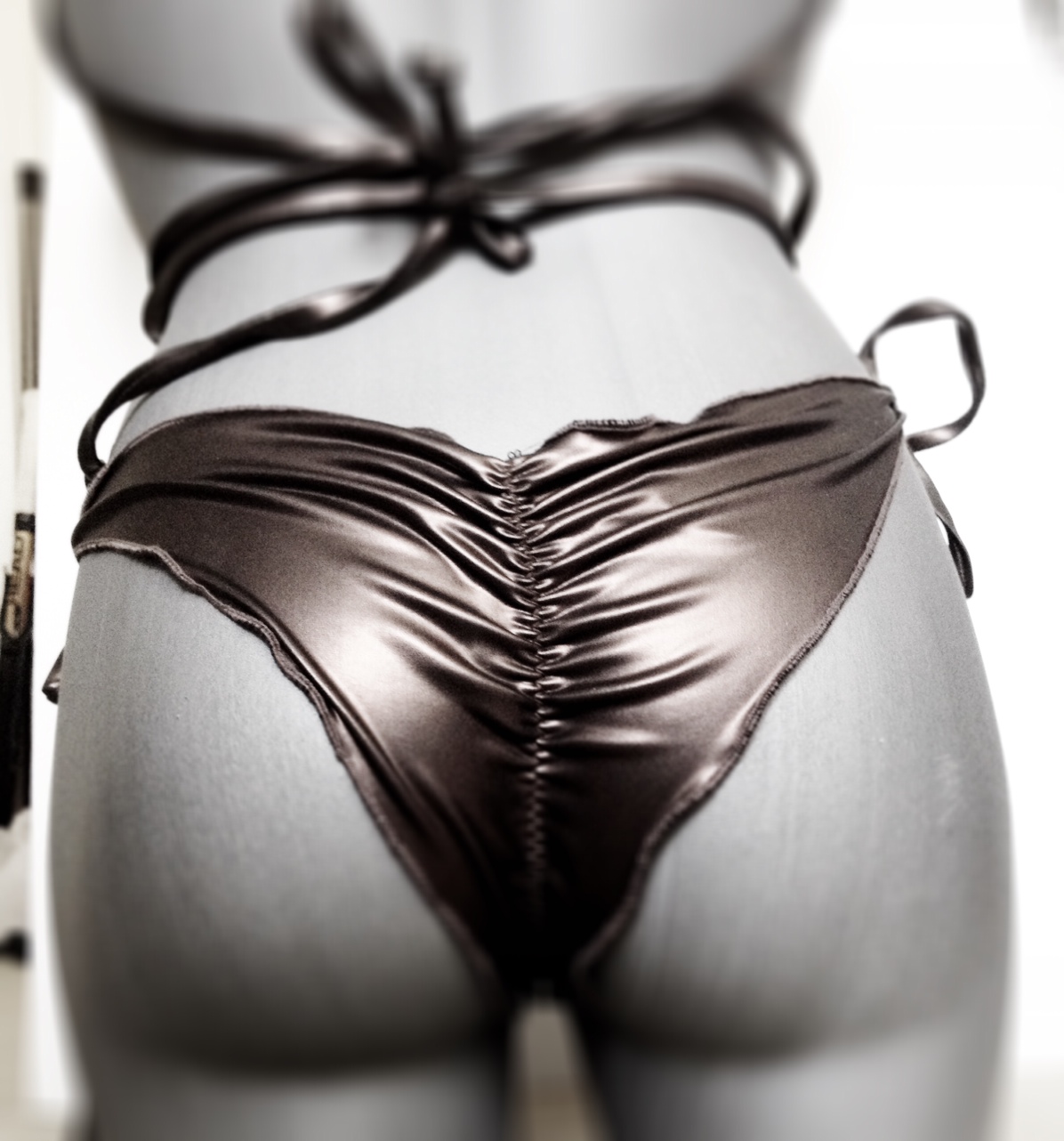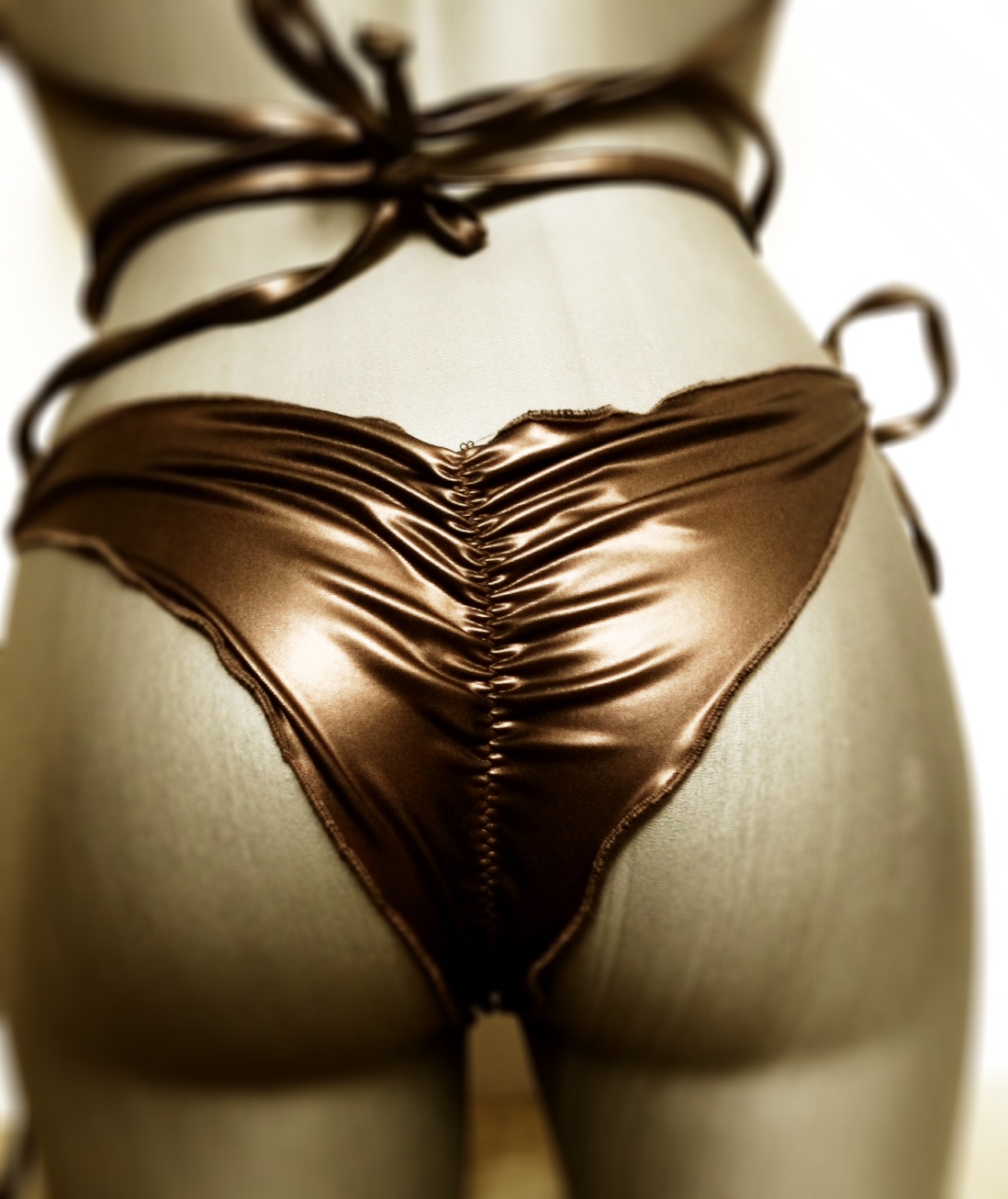 Courtney Allegra is known as a "bikini prodigee." At 18 years, she shows that taste, style and creativity are not completely dependent on age.
Courtney and her swimwear fashions have been covered on television, radio, magazine and national newspapers. There is a good reason for this interest. She started at 15, and has taken the swimsuit world by storm.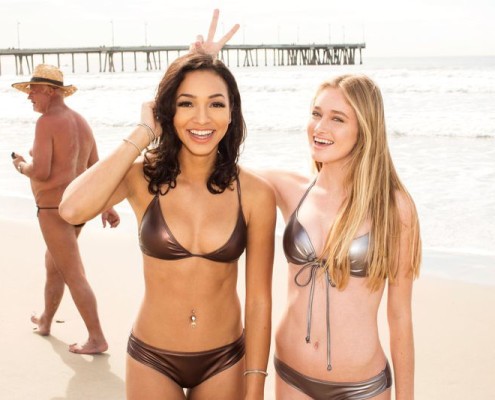 Now 18, with her unique sense of style, paired with true fashion talent, her swimwear design is a work of art that combines beautiful patterns, sexy cuts, and high quality fabrics, including modern and sophisticated metallics. All of Courtney Allegra's designs are created in San Diego and made in Los Angeles, so they are true California girl wear.
In addition to retail activities to grow the brand, for the community Courtney has established partnerships with charitable organizations such as The Cancer Survivors Fashion Show, AIDS Healthcare Foundation and Never Leave One Behind.
INTERVIEW WITH COURTNEY ALLEGRA
TasteTV styleLife: You are definitely a "young designer." How old are you now, and how does that affect what you do?
CA: I'm 18 years old. It affects what I do because some people don't take me seriously based on my age. I'm always asked "Oh you didn't go to fashion school?" or "I thought you were only a model." I would say that when I was younger people were less inclined to take instruction from me.
TasteTV styleLife: How were you discovered?
CA: I first received national recognition when I appeared on NBC's the Today Show as a fifteen year old. Before then, my very first collection made its runway debut at LA Fashion Week
TasteTV styleLife: What do you think women are looking for in swimwear?
CA: I think that every woman is looking for something different. Women that wear my swimwear brand are looking for fun but sexy swimwear.
TasteTV styleLife: How are your designs giving them that?
CA: My designs allow women to be sexy without being too sexy because some my prints are really fun and silly even though the cuts are skimpy.
TasteTV styleLife: How do you select your materials and patterns?
CA: I create all of my bikini patterns. My fabrics in my 2016 collection are also completely original. As far as selecting the materials for sublimation, I go by what feels the best as well as what is the most practical, durable, and of the highest quality.
TasteTV styleLife: Your cuts are daring to some. Do you agree?
CA: I wouldn't call my cuts daring, but you definitely need confidence to rock them.
TasteTV styleLife: What do you think about one pieces?
CA: I think that one pieces can be fun and sexy. I'm actually working on a few new one-piece styles inspired by Bay Watch.
TasteTV styleLife: You've been featured in a lot of magazines and media. What have been some of the most exciting?
CA: Most recently I was featured in an Astound Magazine. It was the first time I have had a huge spread in a popular fashion magazine and I'm pretty sure my grandma bought like 12.
TasteTV styleLife: So, you are building a swimwear empire. What's next?
CA: I plan on expanding to men's swimwear- my first men's swimwear collection will make its debut this October at LA Fashion Week.
TasteTV styleLife: What about distribution, where do you want to see your items sold in the future?
CA: In the future, I would love to see my items sold internationally.
TasteTV styleLife: Any business advice for aspiring entrepreneurs?
CA: One tip for a successful business is to identify your target market and learn everything about that demographic!
TasteTV styleLife: What are your favorite foods? Do you have a favorite recipe?
CA: I can't say I have a favorite food because I love all types of food! My favorite recipe is skinny fries drizzled with truffle oil, and topped with tons of parmesan and garlic!
TasteTV styleLife: Any tips on picking out a bikini?
CA: Try every single style possible. Know your body type. For instance, If you have thick legs, ruching on the back of a bikini is very flattering. The most important thing is that you feel confident when you wear a bikini.