Discovering The New York Craft Spirits Boom with Heather Dolland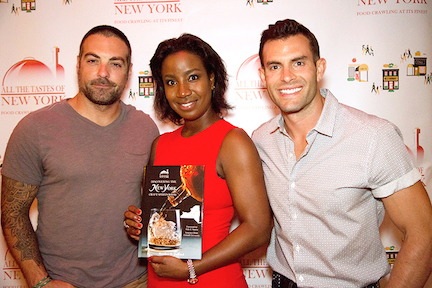 Heather Dolland has been very busy lately, especially in uncovering the trends and stories behind the emerging New York cocktail and spirits scene, which she calls the "Farm to Glass" movement.
Her newest book Discovering the New York Craft Spirits Boom explores and describes the lives of 30 Craft Distillers throughout New York State, following their individual travels and travails to launch their creations, while keeping an emphasis on using locally grown products.
The book launch party was at Ben & Jack's Steakhouse in New York City's prominent Flat Iron District. The event entitled "Meet the Distillers" had long lines with festival attendees, media, and VIP's all waiting to taste over 20 of the featured local craft distillers. Notable guest appearances included Anthony Carrino and John Colaneri of HGTV's hit TV Show Kitchen Cousins (seen above).
We had a chance to interview Heather about the new book, Discovering the New York Craft Spirits Boom.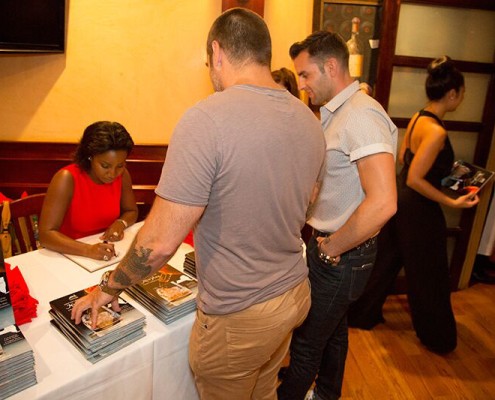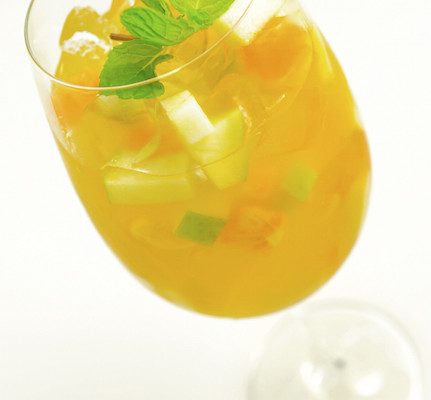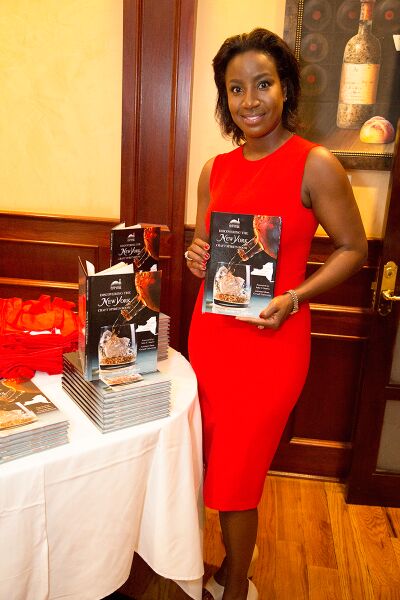 INTERVIEW WITH HEATHER
US: Apparently you love craft spirits, what started the love affair?
HEATHER: For over 10 years I was a brand ambassador for major brands. While planning event designed to promote local restaurants, I discovered craft spirits and fell in love with what it means to be a craft distiller in New York State. As a small business owner, I am familiar with the struggles that small business face and it's always refreshing connecting with people who have passion for what they do.
US: What was the point of writing a book?
HEATHER: I wanted to do something that would help to build my brand and theirs. A book seemed like a good way to do that since it is not only tangible but shares our stories. The fact that it was clear that many people are not aware of the vast number of distillers in New York State, it was a fascinating subject to me.
US: How long did it take to complete?
HEATHER: My book took 7 months to complete. When I handed in the final product in April, there were 70 craft distillers in New York State. Now there are 84!
US: So what do you want the reader to come away with after finishing it?
HEATHER: That there is a lot happening in New York State and many people are trying to make a difference by putting their own print on the economy. I do think that most people are not aware of all that New York has to offer, and I am proud to be part of that.
US: What are some of your favorite stories about the NYC Farm To Glass movement?
HEATHER: While doing the interviews, I was always amazed at how welcoming and accommodating may people were. I did many interviews that lasted over 3 hrs! It was like visiting old friends and discovering all of the fun interesting things they were up to! Not to mention there were also drinks involved, and it was always a fabulous time.
US: Who is doing exciting things in the Farm To Glass area, in your opinion?
HEATHER: This is a bit like choosing a favorite child, because I find them all exciting. Erring on the more unique products, I would mention the team at Port Morris Distillery in the Bronx that make Pitorro. Most people have no idea that there are two distilleries in the Bronx that are a short walk from each other. Pitorro originates from Puerto Rico. Theirs is distilled from Apples. It is essentially Puerto Rico's version of moonshine, but there's is a very refined product.
US: Are there any developments in the field that you find very exciting?
HEATHER: A huge development is the ability to make cocktails in the tasting rooms. That is a game changer because most people drink spirits in a cocktail and not straight. So being able to have the full experience when you visit a distillery is priceless.
US: Do you have advice for anyone wanting to get in the business?
HEATHER: It's a long road and a very cash intense business. Know your market, your connection to the market and how you want to tell your story in a way that people will connect with you. You are ultimately creating a product that will be part of peoples experiences. People will support a product that they feel connected to and they really do feel a sense of pride when a product is local.
US: What about tips or great recipes for those who just want to drink?
HEATHER: There is so much out there in the way of craft distillers, I would recommend taking a tour of the distilleries and discover what you like! Just like wine tasting is a wonderful activity, why not go spirits tasting? Discover what you like and all that New York has to offer.
RECIPE
Pitorro Passion
2 oz. Pitorro Shine from Port Morris Distillery
4 oz. Passion Fruit Juice
1 oz. Fresh Lime Juice
Put all ingredients in a shaker filled with ice. Shake vigorously. Serve on the rocks. Garnish with mint.
CHEERS!