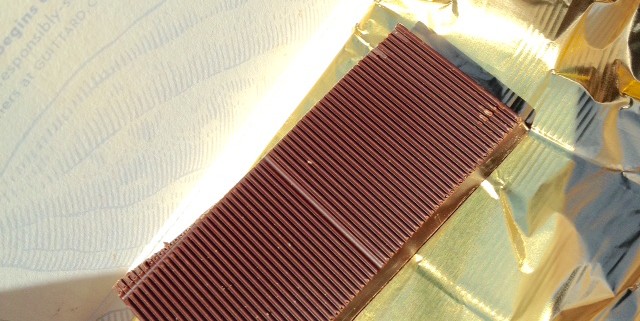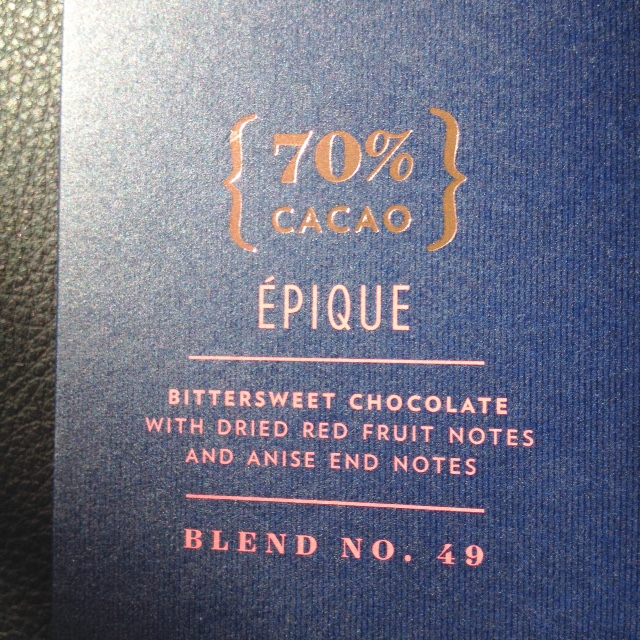 One of our favorite new dark chocolate bars is not from a young upstart artisan bean-to-bar maker, but from a traditional and historic bar maker with a new product line.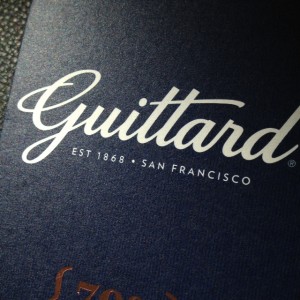 Guittard's new 70% cacao EPIQUE Blend No. 49 bar is squarely in our "can't stop eating" list. With chic packaging and color schemes, as well as an included description that this bittersweet chocolate bar has "dried red fruit notes and anise end notes," the EPIQUE sounds almost like a wine varietal. This particular chocolate varietal includes Forastero, Trinitario, Criollo.
As such an esteemed vintage, it is also a bit more expensive than its E. Guittard predecessors, but well worth it.
Weighing in at 70% cacao, EPIQUE lacks the slightly bitter notes that one could expect in a dark bar over 68%. In addition, a creamy and delicious texture places this product in the "addictive even to non-dark chocolate lovers" category.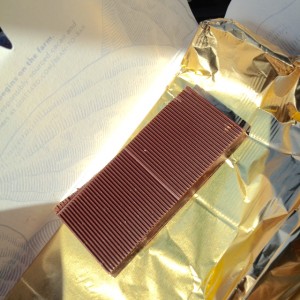 It is not an inexpensive snack, but at a $5-$6 price point this still comes in at the lower end of the premium artisan bar scale as far as cost, especially when considering so many artisan bars are now on the shelves at $10-$15.
We have long been fans of the Guittard product line and family, and even included their history in our bestselling book, FRENCH CHOCOLATE (also known as Chocolate FRENCH).
It could be argued that with EPIQUE, Guittard is using this product to appeal to a more costly market while not alienating its current customers. If that is true, then bravo on a job well done! Either way, we love the end result.
http://www.tastetv.com/theme2/wp-content/uploads/2015/10/Guittard-Epique-chocolate.jpg
640
640
TasteTV
http://www.tastetv.com/theme2/wp-content/uploads/2014/06/enfold-logo-test2.jpg
TasteTV
2015-10-13 17:29:21
2015-10-13 22:04:31
Why we love Guittard's EPIQUE 70% Chocolate Bar