A Bar Kit Every Mixologist Needs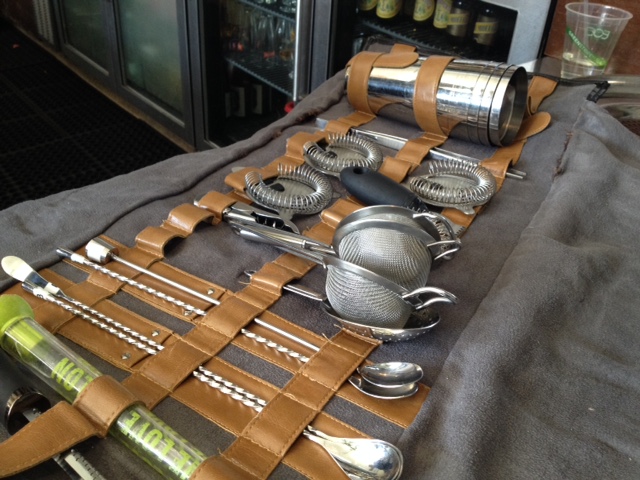 Recently while visiting La Mar Cebicheria on San Francisco's Embarcadero, we saw an amazing thing. It was a rolled out tool kit of all the tools an expert mixologist would need.
When questioned about this very stylish accessory, the bartender stated that he needed something to carry all of his cocktail tools in, and couldn't find anything that fit his needs.
So he made his own.
Right down to the leather straps and fabric choice. When he carries it to work, it's all rolled up like a small duffel bag or yoga mat, and when he needs it the whole package spreads out on the bartop.
To which we said, "You really need to go into business."
See more images below: