FilmBuff in partnership with VICE Media has announced the upcoming release of PRINCE (PRINS), the feature debut from acclaimed Dutch music video director Sam de Jong.  PRINCE first debuted at the 2015 Berlinale, where it received an honorary mention for the coveted Crystal Bear for Best First Feature.  Produced by 100% Halal, PRINCE will be available in North America in theaters and all major VOD platforms starting August 14th, 2015.
PRINCE follows 17-year-old Ayoub, played by newcomer Ayoub Elasri, on his journey into manhood while vying for the love of the neighborhood beauty Laura (Sigrid ten Napel), and the respect of the local tough-guy gang. Although Ayoub dreams of getting the girl and the neighborhood crown, he has little to show for his aspirations until he meets Lamborghini-driving Kalpa, played by Dutch rapper Freddy Tratlehner, local kingpin and alleged sociopath, who turns Ayoub into the talk of the town.
PRINCE was hailed by critics' following its debut at the 2015 Berlinale's Generation 14Plus section.  Screen International praised, "Its stylistic brio makes PRINCE a live wire!" while The Hollywood Reporter raved that the film is "distinguished by its light tone and idiosyncratic handle on genre conventions," and that it has a "quirky spirit that makes it easy to enjoy."
This is the second partnership between FilmBuff and VICE Media, as the two previously worked together to release All This Mayhem in 2014. "We're thrilled to be teaming up with VICE again and we are honored to be working with such a talented filmmaking team" says FilmBuff''s Sam Scupp. "PRINCE is a very special film – it's wild and hip and utterly heartfelt at its core."

VICE's Executive Creative Director Danny Gabai says, "PRINCE heralds the arrival of an extraordinary new voice in cinema, writer / director Sam de Jong, and we couldn't be more excited that people are going to have the opportunity to discover him. His movie mixes teen comedy, freaky surrealism and super emotional drama in a world that feels totally natural — like its own mini-universe. He's going to be blowing people's minds for a long time."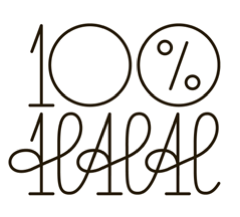 "I am so proud of the film, of Sam and the team who worked so hard to make this film possible," says Gijs Kerbosch, Producer at 100% Halal.  "Working side by side with our friends at VICE was a great experience, and we are super excited that we have joined forces with FilmBuff to release the film in North America."
"PRINCE is a very dear and personal project," says director Sam de Jong.  "We shot the film only one mile away from where I grew up – in a very specific social environment.  For the project to cross borders and travel the world is a dream come true.  I hope U.S audiences learn something about urban Dutch life and struggles and additionally discover that we are all struggling with the same issues in the western world."
PRINCE is produced by Gijs Kerbosch, Roel Oude Nijhuis, and Gijs Determeijer of 100% Halal and by VICE Media (Fishing Without Nets, A Girl Walks Home Alone At Night, All This Mayhem). FilmBuff will release PRINCE in theaters and across all major VOD platforms in North America.

The deal was negotiated by Sam Scupp of FilmBuff and Charlotte Mickie of Mongrel International on behalf of the filmmakers.
PRINCE will be available in North America August 14th, 2015, in select theaters and all major VOD platforms including Amazon Instant Video, Comcast's Xfinity TV, Google Play, iTunes, Sony PlayStation Store, Time Warner Cable, Verizon FiOS, Vudu and Xbox Video.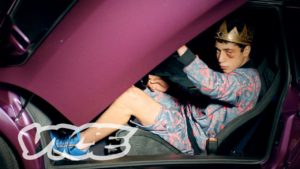 About FILMBUFF:
FilmBuff distributes compelling video and films across all media, with a focus on the digital space. FilmBuff's deep relationships within the creative community provide access to cutting-edge content that consistently informs, entertains and inspires audiences around the world. Connect with FilmBuff at www.FilmBuff.com and @filmbuff.
About VICE Media
VICE is a global youth media company and content creation studio. Launched in 1994 as a punk magazine, VICE now operates out of 36 countries, and has expanded into a multimedia network, including the world's premier source for original online video, VICE.COM; an international network of digital channels; an award winning television & feature film production studio including an Emmy-Winning HBO Show, the Sundance Award winning film FISHING WITHOUT NETS and a overall film partnership with 20th Century Fox; a magazine; a record label; and a book-publishing division.
The feature production arm of VICE Media, VICE's feature film division is a curated slate of visionary and culturally focused films blurring the lines of documentary and narrative fiction. With numerous projects in development and production, we give new and emerging talent a voice in independent film giving our audience a fresh perspective and stories they can't get anywhere else.
About 100% Halal:
100% Halal was founded in 2010 by producers Gijs Kerbosch, Roel Oude Nijhuis and Gijs Determeijer. The focus is to create purely creative work through documentaries, fiction, commercials, photography and music videos. In 2014, they released three documentaries (selected at Hotdocs and Locarno 2014), produced two short fiction films (selected at Berlinale 2014), over 35 commercial shoots, over 100 photo shoots and have worked with clients such as ADIDAS, EA GAMES, HEINEKEN, FOX SPORTS, CONVERSE, CITIZEN and NIKE. Today, 100% Halal represents a steady group of 20 directors and photographers for commercial work (most renowned are JOHAN KRAMER, KAREN ROSETZSKY), and is surrounded by a large group of creative people, connected to people and networks all over the world.
About Mongrel International:
Mongrel International, an operating division of Mongrel Media, acquires and sells films worldwide. In keeping with the parent company's mandate, Mongrel International focuses on the best in Canadian and world cinema. For 20 years, as a leading independent distributor, Mongrel Media has specialized in bringing carefully curated, culturally relevant and beautifully crafted films to Canadian audiences. 
http://www.tastetv.com/theme2/wp-content/uploads/2016/05/vice-and-filmbuff-to-release-feature-film-8220-prince-8221.jpg
720
1280
TasteTV
http://www.tastetv.com/theme2/wp-content/uploads/2014/06/enfold-logo-test2.jpg
TasteTV
2016-05-19 17:20:46
2016-05-19 17:21:42
Vice and FilmBuff To Release feature film "PRINCE"