Carmel's Vendage Inn promises a Modern Wine Vintage Experience
The Vendange Carmel Inn & Suites is a great example of a romantic boutique hotel and a small business hotel. In its former life, it was a questionable property located on a corner intersection in a nice neighborhood. Now, it has been revamped by new ownership under entrepreneur Brian Lee and his brother, and is a jewel of the neighborhood.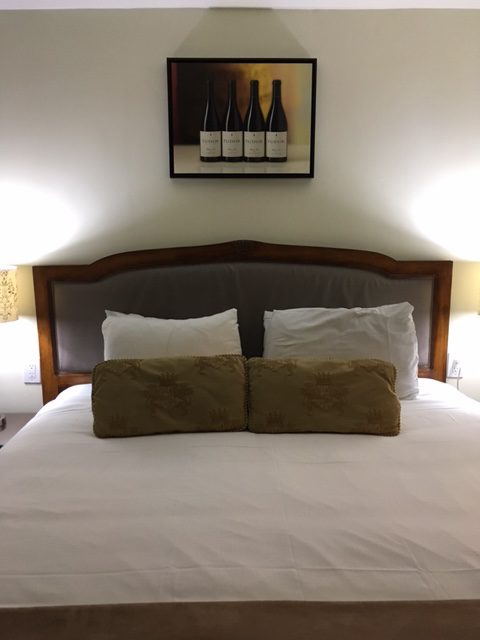 Approximately three minutes away from California Highway Route One in Carmel, the Inn is well located between the town's residential and shopping districts. The main theme for the Vendage's renovation centers around its partnership with local wineries. In fact, each suite or room has its own local winery sponsor. This means that each room has been decorated by a local winery, and includes displaying their crests and labels, beautiful photographs of the vineyards, plus other winery art & decor.. and of course several bottles of wine. Some examples of these themed suites include the Twisted Roots Vineyard Room and the Tudor Wines Room. Both of these also feature a large California King-sized bed.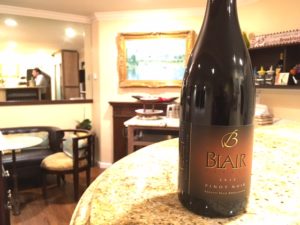 The concept of a wine hotel is not entirely unique, but in this case the execution is. The Vendage Inn is a strong supporter of local wineries, and actually sells a selection of their bottles at retail prices to guests who would like to sample vintages in the rooms or on the balconies.
Other aspects of the Vendage Inn which are very pleasant include its little nooks and crannies where couples can get away with friends or by themselves to have a cup tea or a glass of vino. (Or of course to contemplate the state of the world) Garden paths of flowering plants bloom throughout the property, winding among the villas and buildings for a soothing effect.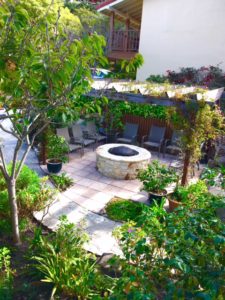 There are other noticeable examples of management's attention to detail at the Vendage. Each room's bathroom has been refitted with Italian stone and modern fixtures, as well as with luxury soaps and shampoos. Of course, there is the standard and required HD flatscreen television near the bed.
Another enticing aspect is the quiet of the tree-lined property. In a space that once housed an algae-covered fishpond now sits a high-end fire pit, which can be used day or night. Although the Inn is situated near two roads, there is no drum and hum of passing vehicles.
The most memorable part of the Vendage Inn however may be the beds. Or more specifically the mattresses. They are some of the most comfortable you may ever find, and if you are there on a business trip you may have to set your clock alarm a bit earlier in to guarantee that you can pull yourself out of bed when necessary. Co-owner Brian Lee says that this was one of the most expensive features of the renovation, and there is no question that it was worth it.
The Vendage Inn keeps many of the cozy, rural aspects of many Carmel inns and small hotels, while providing a bright, modern, upscale, and extremely comfortable wine country experience.
Vendange Carmel Inn & Suites
24815 Carpenter St
Carmel-By-The-Sea, CA 93923
www.vendangecarmel.com/