Great Food and Books to get that Cuban Flavor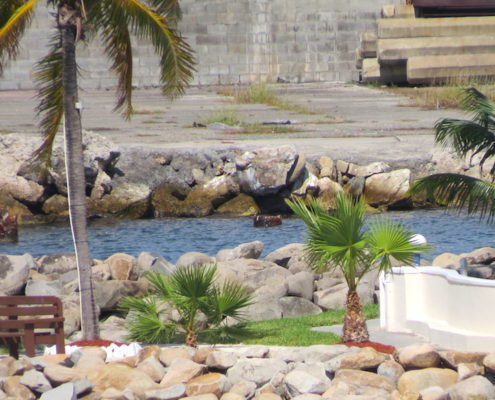 Cuba is becoming more and more accessible, thanks to relations between the United States and the island's government. Americans are discovering flavors and experiences that they were not aware of, or have forgotten.
Fortunately, there are many ways to get a taste of this culture without having to travel to the Caribbean's largest body.
Here are a few  (SLIDESHOW below):
COOL TOOLS FOR CUBAN FLAVORS: Slideshow
CUBA! Recipes and Stories from the Cuban Kitchen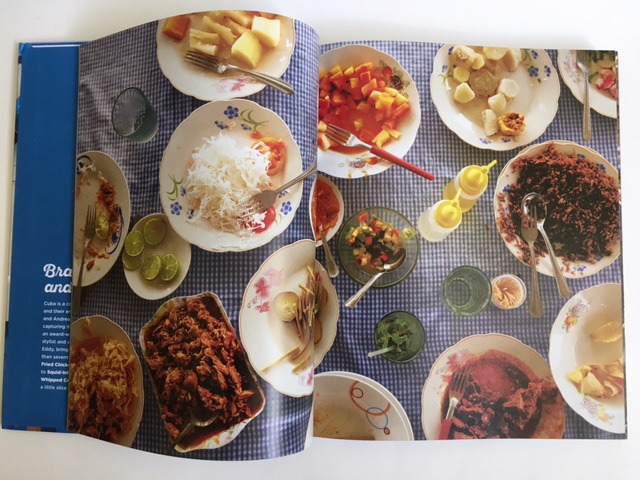 by Dan Goldberg, Andrea Kuhn, and Jody Eddy $30.00 hardcover
256 pages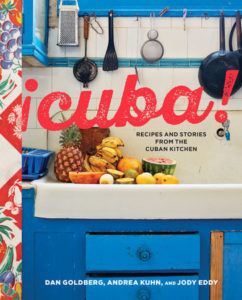 ¡Cuba!: Recipes and Stories from the Cuban Kitchen offers readers a unique opportunity to dive into the food and culture of this vibrant country. Authors Dan Goldberg, Andrea Kuhn, and Jody Eddy bring this magical land to life with 75 approachable and delectable recipes for classic Cuban dishes as well as essays on Cuba's culture, history, and politics paired hundreds of breathtaking photos.
We had the pleasure of speaking with the team who put this together, as well as getting some of their favorite recipes.
A CHAT WITH Dan Goldberg, Andrea Kuhn, and Jody Eddy
Q: How did you decide to do a cookbook on Cuba?
We traveled to Cuba and fell in love with it. We had an idea to shoot in paladars and later realized the paladars were expensive and not how the Cuban's ate.
So we went back to Cuba and explored their culture and how they lived and ate as multigenerational families. They were very open to letting us into their homes, sharing their recipes and food and documenting it along the way.
Q: How long did it take to collect the recipe and stories?
Over the course of 5 years we took 3 separate trips to Cuba collecting stories and recipes.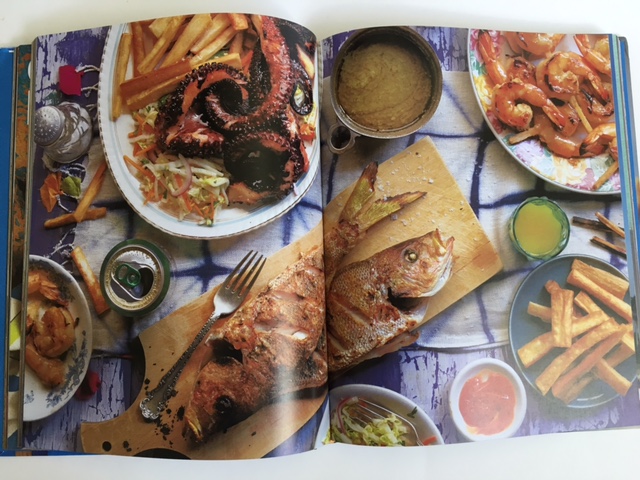 Q: What are some of your favorite recipes?
The crispy twice cooked lamb, mojo, guarapo, mojito cake, and ribs with guava bbq sauce.
Q: What are some of the key ingredients for Cuban food?
Cuban ingredients are actually very simple. Rice & Beans, Bijol, garlic, cumin, plantains, pork, fish, chicken, guava, mango, pineapple.
Q: Has the opening of relations between the U.S. and Cuba made any noticeable differences?
We haven't been since the embargo was lifted, but every year we went we saw more signs of change.
On the first trip there was very little internet and now you see people on cell phones at wifi hotspots checking their internet. We would imagine there will be a huge influence and the Cuban people will have access to a lot more.
Q: How is your Cuban Spanish?
Muy poquito, but we were still able to get by.
Q: Best part of the project?
Spending time with the Cuban people and enjoying a meal together in their kitchens. From sharing home-made green bean & rice wine to dancing in the kitchen while they cooked us dinner.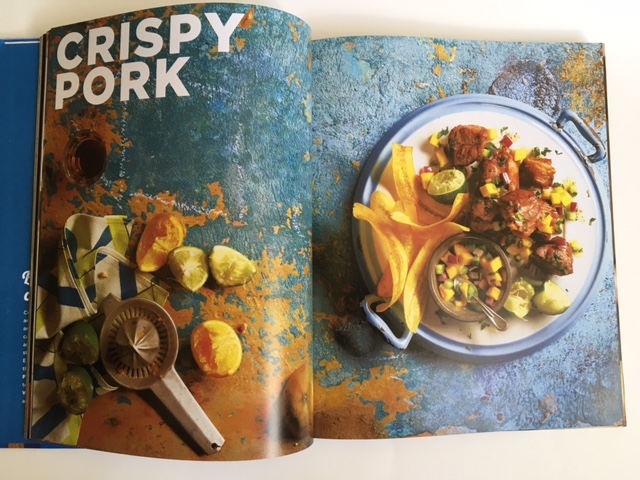 CHEF RONALDO'S SABORES DE CUBA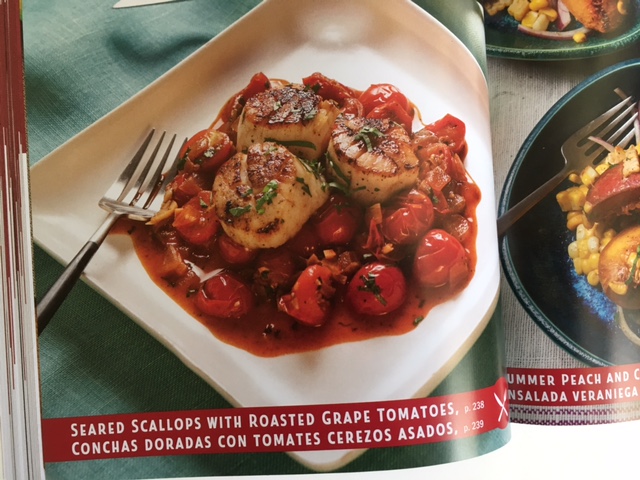 Diabetes-Friendly Traditional and Nuevo Cubano Cuisine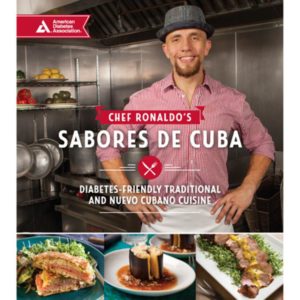 Ronaldo Linares is a Cuban/Colombian/ American, salsa-dancing, MMA-fighting, Cross Fit training, former US Marine, classically trained chef and restaurateur living his dream. His cookbook, SABORES DE CUBA, is created in conjunction with the American Diabetes Association.
This cookbook combines fresh ingredients with big flavors to make Cuban classics delicious and diabetes-friendly. The book is bilingual, with English on one side and Spanish on the other, and features 100 dynamic, healthy, and flavorful recipes, infused with Chef Ronaldo's personal cooking style.
Linares goal is to help people living with diabetes and those who just want to eat healthier can indulge their senses with fresh, healthful ingredients and the robust flavors of Latin American cuisine.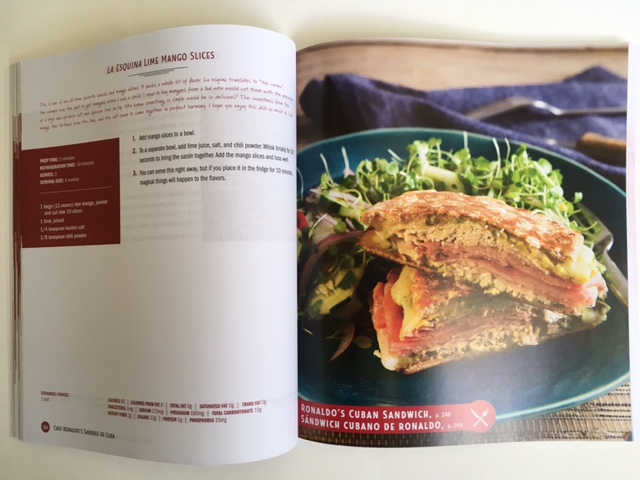 Recipes include:
Ronaldo's Cubano Sandwich
Pernil" Mojo Marinated Pork Tenderloin
Green Vegetable Egg Tortilla
Seared Scallops with Roasted Grape Tomatoes
Summer Peach & Corn Salad
Roasted Sweet Plantains and Poblano Pepper with Guava Sauce
Lady's Sangria
Ronaldo's Apple Pie
CHEF RONALDO'S SABORES DE CUBA
Diabetes-Friendly Traditional and Nuevo Cubano Cuisine
by Ronaldo Linares
American Diabetes Association
---
WANT MORE? Watch the Chef cook on King5 Seattle
SPANISH CHORIZO: CHARCUTERIE SHACK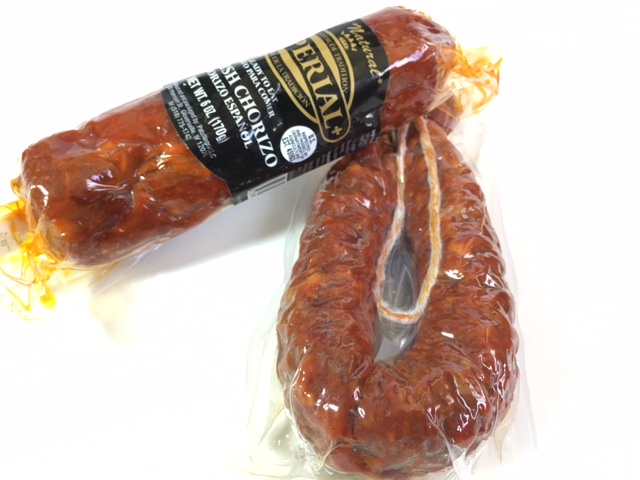 Great Spanish-style chorizo is essential to some Cuban dishes. Fortunately, a great place in North America to find an excellent selection is the Charctuerie Shack, lead by Esteve Espuña.
Esteve Espuña is a third generation charcutier who has brought his experience to the U.S.  As the grandson of one of Spain's premier cured meat producers, Esteve is an expert on how to enjoy and use Spanish-style chorizo at home.
In addition, Esteve has also introduced some of the world's best cured meat products to the U.S. through The Charcuterie Shack, an online destination featuring some of the world's best cured meat products including Spanish chorizo and serrano ham, Italian finocchiona, and so much more.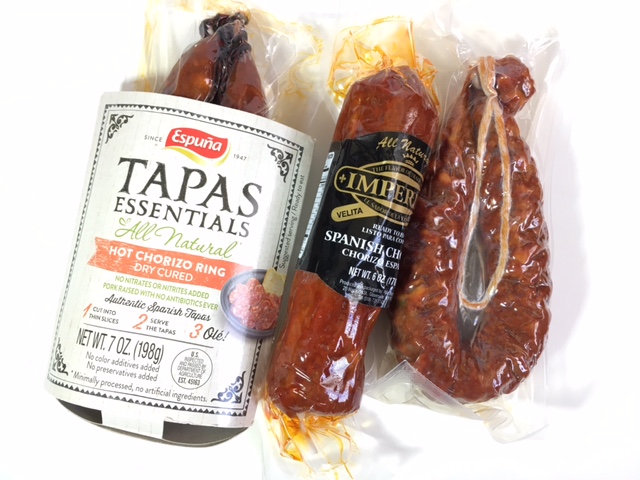 CUBAN STAR: ARLYN BROCHE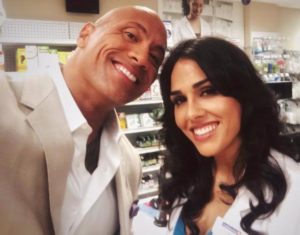 Cubans and Cuban Americans have added a lot of flavor to the United States, and you can see that every week on television and in film.
A talent on the rise and a stunning Cuban beauty, audiences may recognize newcomer Arlyn Broche for her breakout role in this season of HBO's "Ballers" starring alongside Dwayne Johnson and Andy Garcia as 'Tonya'. Coming off her role on CBS' "The Inspectors" with Jessica Lundy and Terry Serpico, Arlyn certainly has an undeniably bright future ahead of her.
Born as the daughter of Cuban immigrants, the Miami native had acting in her blood, quite literally. Her father was a very successful television, film and commercial actor in Cuba. Unfortunately, for political reasons the family had to flee the country in the Mariel boatlift with Arlyn's two older siblings. A gifted and creative child, she caught the acting bug in the 2nd grade, performing at an adult level as 'Juliet' in Shakespeare's classic play Romeo & Juliet. She attended Florida International University to major in business. One thing led to another and she decided to change her major to healthcare administration, but after some time of working in the field felt she wasn't following her true passion and landed in FIU's journalism program to pursue a career as an on-camera talent and then on to the school's renowned theatre department where she was taking classes in voice, movement and stage craft. The rest is history!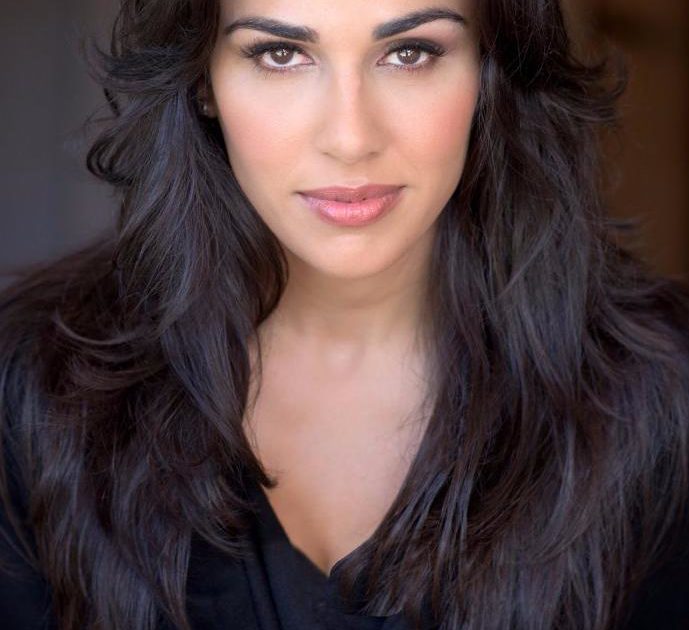 Taking her talents to the big screen, she is currently working on 2 film projects. One, filming in Florida, an indie film FALLAWAY, following five separate story lines focusing on the frantic manhunt for a brutal serial killer, playing 'Sheriff Deputy Hendricks.' Additionally, Arlyn was cast as the lead in a new horror, thriller film MARY, playing 'Mary,' a young beautiful girl who was full of faith and in love until one gruesome night changed everything.
---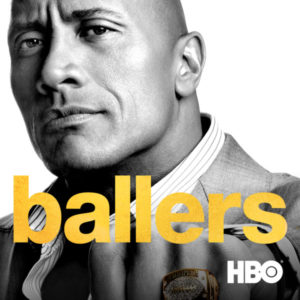 NATIONAL CUBAN SANDWICH DAY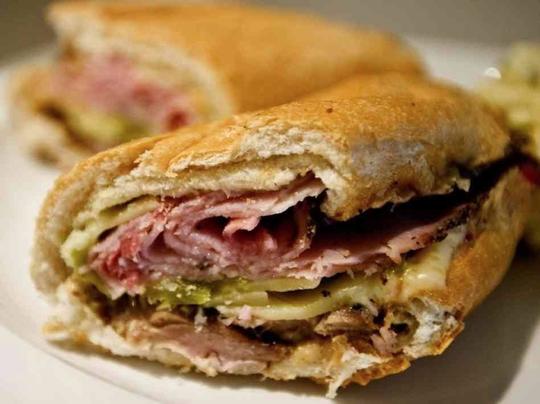 It should happen every year, we agree. But currently it's not real, and is more of a PR hoax made up by a Tampa Bay reporter to get the ball rolling: National Cuban Sandwich Day. It's the day to celebrate the traditional pressed Cuban sandwich (known as "A Cubano") and its many varieties, which have spread from Tampa, Florida's Ybor City neighborhood to all corners of the world.
Cuban Sandwich Fun Facts and History (according to the "Organizers")

• While an early cousin of the Cuban sandwich was born in Cuba proper, the Cuban sandwich as we know it today originated in Tampa, Florida's cigar-producing neighborhood of Ybor City in the late 1800s and caught on by the early 1900s. It was popular among workers in the district's many cigar factories.
• While it's called a "Cuban" sandwich after the Cuban immigrants who settled in early Ybor City and influenced the sandwich the most, the ingredients are also a nod to the southern Italian bricklayers and the German cigar workers who also immigrated there.
• Salami was added via the Italian bricklayers, who found that placing a hot brick on top of the sandwich for a few minutes pressed it flat and made it taste better.
• Mustard was a condiment flavor preferred by the Germans. It also didn't spoil in the Florida heat. That's why there's no mayonaise on a traditional Cubano–refrigeration was scarce in Tampa in the early 20th century.
• Tampa and Miami have enjoyed a rivalry over ownership of the Cuban sandwich, though Miami-style Cuban sandwiches are made without the traditional salami. Miami Cuban sandwich connoisseurs say that the salami is blasphemous.
• By the 1970s, the Cuban sandwich had spread to menus around the United States, but in 2015, the Cuban Sandwich Factory opened in Belfast, Ireland, and in 2016, the Tampa Cuban Sandwich Bar opened in Seoul, Korea.
• The annual Cuban Sandwich Festival in Ybor City attracts competitors from around the United States. In 2015, participating restaurants joined forces to make a 105-foot-long Cuban sandwich, the world's longest.
•In 2012, the Tampa City Council and Mayor Bob Buckhorn passed a resolution making the Cuban sandwich the city's official sandwich.
• Traditional cuban bread must be split with a palm frond.