Healthee USA releases Organic Brown Rice Bowls in multiple Flavors
Healthee USA continues to release its Organic Brown Rice Bowls in multiple flavors. These include Spanish Style, Chicken Chipotle, Chicken, Coconut and Fried Style.
The health benefits of brown rice is that it is gluten-free and has large quantities of vitamins like B6, as well as has manganese, phosphorus, iron, and dietary fiber and essential fatty acids. In addition, Healthee rice bowls are made with no preservatives, additives, or GMOs.
As with other rice products, you can use them as a standalone bowl, or as ingredients in a recipe. Here is one for tasty Chickpea Curry with Coconut Rice. You can find the coconut rice in local stores and supermarkets like Sprouts, Albertson, and Lucky , as well as on Amazon.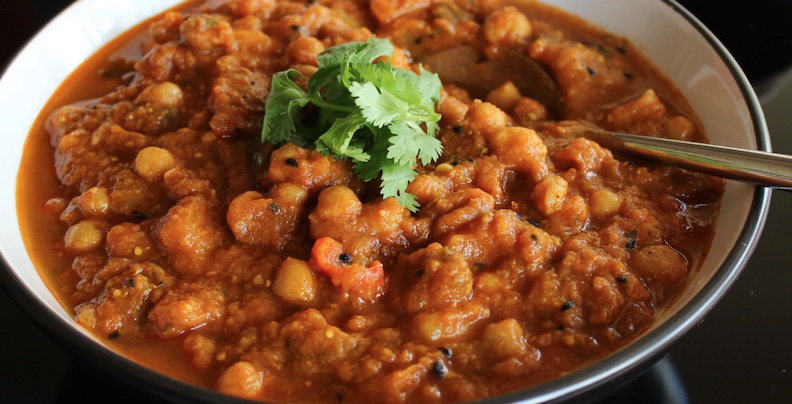 Chickpea Curry with Coconut Rice
Ingredients
3 tablespoons olive oil
1 onion, finely diced
1 box of Healthee USA Coconut Brown Rice
2 cans coconut milk
1 cup water
1 tbsp sea salt
1 tsp ground black pepper
4 green onions, sliced
2 garlic cloves, minced
1 piece fresh ginger, grated
1 tablespoon curry powder
2 tablespoons tomato paste
1 cup gluten free vegetable stock
2 cans chickpeas, rinsed and drained
1 diced potato
Directions
Curry
Heat 2 tablespoon oil in a large skillet over high heat.
Add garlic, diced onion and potatoes and cook. Stir for 1-2 minutes.
Add 1 can coconut milk and vegetable stock.
Add chickpeas.
Add green onions, ginger, tomato paste and curry powder.
Bring to a boil until cooked, then let simmer on medium-low heat for 10 minutes.
Rice
Add 1 tablespoon of oil in medium sauce pan over high heat.
Add 1 can coconut milk, water, salt, and pepper.
Add 1 box of Healthee USA coconut flavored organic brown rice.
Stir on medium low heat until fluffy.
Pour curry over cooked rice. Serve and enjoy.
---
Healthee USA flavored brown rice bowls at these locations:
Sprouts, Meijer, United Supermarket, Albertson Portland, Lucky Supermarket, and coming soon to Costco Texas!