Home Improvements – Try a New Black Lock for Design Impact and Security
Home-improvement projects sound like they could be big jobs. Big expensive jobs. But often you can make many improvements to your home simply by changing the small details.
Door locks are a good example. Let's face it, we see locks as often every day as we do to light switches. It makes sense therefore to make them as attractive as possible.
Simply by swapping a dingy, weathered old lock to a newer, more stylish one can achieve a very noticeable upgrade. Of course, it has to be uncompromisingly functional. The Schlage product line of locks offers many choices for both style and security.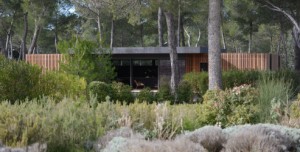 Many people are attracted to a shinier or more gilded look when it comes to lock. Sometimes a brushed or polished finish will also meet their needs. We however find that something darker, either in an aged black or any matte black can look a lot more serious and a lot more upscale.
The Schlage Single Cylinder Deadbolt series (B60 622) is a good fit for standard door sizes. It has a hole for keys on one side and a thumb turn latch on the other side for fire safety, and comes in Matte Black, Antique Pewter, Oil Rubbed Bronze, or Aged Bronze, among other colors. It also is rated as a maximum security deadbolt — ANSI/BHMA Grade 1 — that offers protection against attacks by crowbar, hammer, wrench, saw, lock pick, and kick-ins. It not only looks good, it also works well.