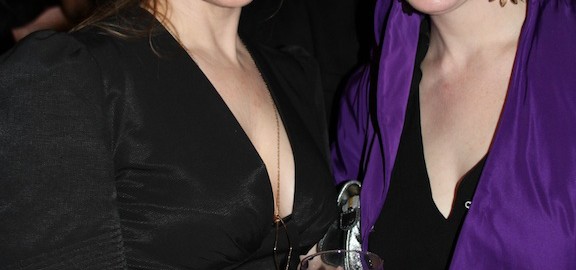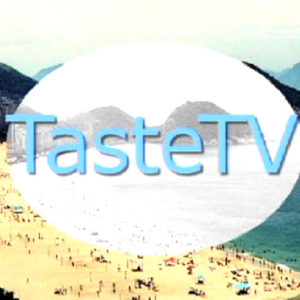 TasteTV and TCB Cafe Publishing and Media LLC have on-camera opportunities for Independent Television Correspondents that are experienced in food, wine, travel fashion or music.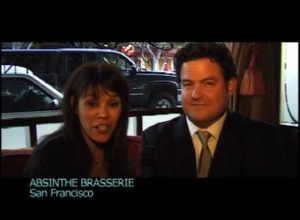 They will be featured on short video reports that will appear on either TasteTV's weekly food and travel television series, TASTEABLE CALIFORNIA (www.Tasteable.com), or on its monthly music series, MUSIC CALIFORNIA.
The Correspondents role is unpaid. This role is to be considered as an opportunity to:
Reach a wider audience and following
Build Your Brand
Add to Your Resume
Demonstrate Your Expertise
See Your Name in television credits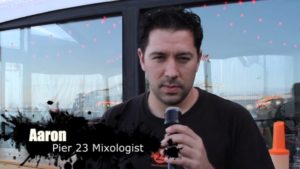 We are looking for people who are highly motivated, have the vision to see the big picture of what we are building, are excited to get in on the ground floor, and have the potential to grow with us and be a part of this community.
   Television Correspondents will file 1-2 minute video reports on selected topics. The video must be in HD, and can be recorded using an iPhone, DSLR, or camcorder. (Simple technical specifications and recording will be provided)
Journalists, Writers and Bloggers are welcome, and if approved may add this to their career resume.
Students over 18 years are welcome, and may use this as a project to receive academic credit.
EXAMPLES OF CORRESPONDENT REPORTS
Favorite restaurant
New recipe
Fashion Tips
Music Tips
Interview of Chefs, Winemakers or Brewers
Topics and subjects must have an obvious connection to California.
RESPONSIBILITIES:
– Providing finished and complete video segments
– Filming and if necessary editing their HD segment
– Scheduling any interviews that are required
– Notifying TasteTV of expected dates for delivery of segments
– Notifying TasteTV of topics for segments
– Completing the Appearance Agreement
– Making sure Interviewees also sign the Appearance Agreement

Territories include Bay Area, Monterey, Los Angeles, Sacramento, Wine Country, Central Coast, Tahoe, San Diego.
Correspondents should also complete the Independent Representative Agreement. This guarantees that if the Correspondent creates a unique situation where revenue is generated directly through their efforts, such as with a Sponsor or Partner, then they will receive a commission. (note: Simply appearing on the programs as a correspondent is not however considered a revenue generating situation)
POSITION REQUIREMENTS:
Ability to communicate effectively and professionally online, in person, and on the telephone
Ability to self-manage and deliver results on a timely basis
A track record of success
Absolute and complete professional that reflects positively on our firm
Short bio and photo for the website.
Provide own equipment and transportation.
COPYRIGHT
Copyright for the submitted video belongs to the Correspondent, however correspondent must agree not to distribute the video in any form (online, twitter, YouTube, Instagram) for at least 6 months after submission, in order to allow it to broadcast and repeat broadcast on television.
Any music used in the background must be approved and cleared. (so we recommend not having any).
Correspondent is considered a voluntary contributor, and not a paid contractor or employee or TasteTV or TCB Cafe Publishing and Media LLC.
OTHER RULES
Because these pieces are for a PBS-affiliate station, there are some rules about 'commerical' content. Video Segments cannot be promotional, advertisements, or similar in nature to those formats. Video segments should not refer in the text or by the speaker to a specific date for an upcoming or past event (eg. July 1, 2017) because the segment may air after that date.  Swearing, nudity, sexual content, or drug use is not appropriate for this audience.
TasteTV withholds the right to refuse or request upgrades/edits to any piece that may not meet minimum broadcast standards.
TO APPLY:
Send a customized cover letter + resume, sent in the body of the email. No Attachments (attachments will not be opened).
Include a cover letter describing how you would fit this position (attachments will not be opened). Show us in the cover letter how professional, interesting and persuasive you can be.
---
http://www.tastetv.com/theme2/wp-content/uploads/2014/12/Susan1.jpg
864
576
TasteTV
http://www.tastetv.com/theme2/wp-content/uploads/2014/06/enfold-logo-test2.jpg
TasteTV
2017-04-26 19:32:49
2017-04-26 20:55:35
TELEVISION CORRESPONDENT - FOOD & WINE, FASHION or MUSIC