Real Housewives Star Stephanie Hollman on Style
&

DIY Entertaining
The beautiful philanthropist, fitness enthusiast, and witty 'girl next door' of the most recent installment of the popular The Real Housewives franchise, Stephanie Hollman, is a gem among Bravo's "The Real Housewives of Dallas."
A fan favorite among new and old "Real Housewives" fans, the newest Real Housewives city centers around Stephanie and the other ladies on the charitable circuit in Dallas,Texas while navigating life, love, and everything in between. Stephanie's positive and bubbly personality shines.
Fortunately, we had the chance to get some great ideas from her on Style & DIY Entertaining.
TasteTV: Stephanie, what is your passion?
SH: I love spending time with my family, being active, working on my fashion blog, and enjoying a glass of wine with my husband on date nights. I also adore my girlfriends, so whenever I get the chance to step out for occasional happy hour, I'm there!
TasteTV: When it comes to decorating for any season, do you have any guidelines or tips?
SH: Do what you love and have fun with it. I love beautiful rooms and decorations, but always save a room in my house for the boys to express themselves. For Christmas, they have their own special tree with ornaments they've selected. They have a Christmas Cookie Monster, Star Wars Christmas decorations, and nothing goes together or looks great in that room, but it's my favorite room in the house because they are so happy and proud of themselves.
TasteTV: What are some of the latest trends?
SH: I am loving statement stripes, ruffles, pops of pinks and blues. Spring/Summer is my favorite because everything is so soft and girly. This is the perfect time to play with new, bright colors in your wardrobe! I am always trying to incorporate something new into my fashion blog posts and right now, its color!
TasteTV: When you are on a Girlfriends trip, what is your must-have packing list?
SH: Sunglasses, swimsuit, hat, a cozy romper, and Elta MD SPF. I also never leave home without my Bose wireless speaker. I love having music playing in the room. I have a playlist for every situation!
TasteTV: If you're heading to the beach on that trip, we assume being in shape is important. Do you have any fitness suggestions?
SH: Running works best with my body shape. I love sprinting, stair climbers, and lifting weights.
TasteTV: What about Beauty tips?
SH: A good sunscreen, lip-gloss, and mascara are perfect beauty essentials for a beach getaway. I try not to wear too much makeup when I am in the sun for long periods of time, my skin does so much better when I let it breath, so some lip-gloss and a big pair of sunglasses do the trick!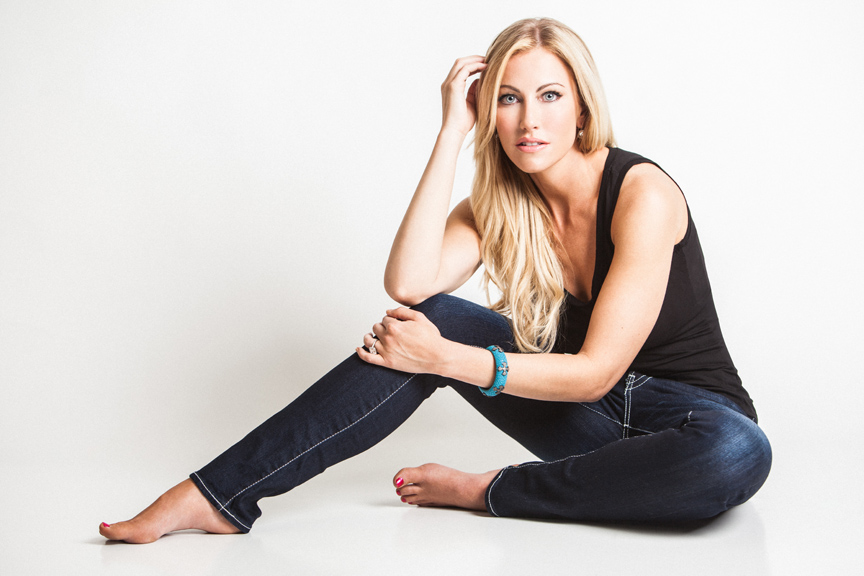 TasteTV: Can you share a few of your favorite recipes?
SH: I am not a great cook (at all). But this is a nice refreshing salad that my entire family enjoys:
Ingredients
• 1 8 lb. seedless watermelon, chilled
• 1/2 cup extra virgin olive oil
• 3 limes, juiced
• 1 1/2 tsp salt
•1/2 tsp black pepper
• 1 cup chopped mint leaves
• 1 1/2 cups crumbled feta cheese
Directions
1. Cut rind from the watermelon, then chop the fruit into 1 inch chunks.
2. In a small bowl, whisk together olive oil, fresh lime juice, salt, and black pepper, creating a dressing.
3. Place watermelon in a large salad bowl. Pour dressing and chopped mint over the watermelon and toss gently to coat.
4. Pour the crumbled feta into the salad bowl and stir gently to integrate the cheese into the salad. Serve and enjoy.
TasteTV: What's next for Stephanie?
SH: I am currently having fun working on my beauty and fashion blog, stephaniehollman.com, and you may see me on TV again soon with Bravo's Real Housewives of Dallas.