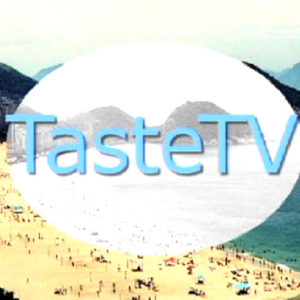 TasteTV and TCB Cafe Publishing and Media LLC is developing a Virtual Internship Program with opportunities for Volunteer Interns that have an interest in marketing, writing/editing, event management, culinary, video/film/television production, journalism, filmmaking, PR, design, fashion, food, wine, travel, fashion, or music.
See article in the NY Times about Virtual Internships.
In addition to real-life projects, participants will be assigned regular educational reading material, and be required to complete and submit reports based on them, as well as the projects.
The objective of this program is to provide an educational and professional opportunity, by using remote and internet tools. Participants should confirm that this program will allow them to receive some academic credit.
They will also be able to contribute to projects with either TasteTV's weekly food and travel television series, TASTEABLE CALIFORNIA (www.Tasteable.com), or on its monthly music series, MUSIC CALIFORNIA.
The Intern Volunteer role is unpaid. This role is to be considered as an opportunity to:
Network
Build Your Experience
Add to Your Resume
Demonstrate Your Expertise
Learn new Skills

Earn Academic Credit
Appear on or Produce Television

We are looking for people who are highly motivated, have the vision to see the big picture of what we are building, want the experience and are excited to learn to help their future careers and direction.
Students over 18 years are welcome, and may use this as a project to receive academic credit.
Students who want to volunteer for a longer period of time (30-60 days, a few hours each week) will receive a written letter of recommendation for their resumes from TasteTV. If your school allows you to receive academic credit, we will endorse it as well.
This is an off-location virtual internet program (from home or school, not in-office)
RESPONSIBILITIES:
These will be unique real-world opportunities with hands-on experience on actual media projects. They are unpaid and for academic credit based on the school's requirements, with a flat expense reimbursement/compensation upon successful completion of the internship.
Participants will be assigned regular educational reading material, and be required to complete and submit reports based on them, as well as the projects.
The Volunteer Intern will need to be proficient with using the Internet; have access to transportation; internship is via a virtual office (not on-site, but with direct management and guidance by company leadership); have at least a B-grade average; be able to commit at least 5-8 hours a week; have the ability to follow through on projects, ask questions, raise issues or ideas when needed, and meet all accepted deadlines.
In the case of television appearances , etc. completing the Appearance Agreement
Intern Volunteers should also complete the Independent Representative Agreement. This guarantees that if the Correspondent creates a unique situation where revenue is generated directly through their efforts, such as with a Sponsor or Partner, then they will receive a commission. (note: Simply appearing on the programs as a correspondent is not however considered a revenue generating situation)
POSITION REQUIREMENTS:
Ability to communicate effectively and professionally online, in person, and on the telephone
Ability to self-manage and deliver results on a timely basis
A track record of success
Absolute and complete professional that reflects positively on our firm
Short bio and photo for the website.
Provide own equipment and transportation.
Conduct professional discussions, telephone calls and emails, and follow-up on projects without micromanagement.
Be comfortable speaking with people in positions of authority, as well as those in the food & wine and television industries.
Be able to brainstorm and analyze, then execute and follow-through.
Be able to work with a diverse and multicultural set of topics and people.
Be comfortable using the Internet as well as the library for research.
Be able to look at ideas for your own startup.
ROLE
The "Volunteer Intern" enrolled in this Virtual Internship is considered a voluntary contributor, and not a paid contractor, apprentice or employee or TasteTV or TCB Cafe Publishing and Media LLC.
TO APPLY:
Send a customized cover letter + resume, sent in the body of the email. No Attachments (attachments will not be opened).
Please provide your name, email, major or academic concentration, school and year of graduation in
Include a cover letter describing how you would fit this position (attachments will not be opened). Show us in the cover letter how professional, interesting and persuasive you can be.
---
http://www.tastetv.com/theme2/wp-content/uploads/2015/12/Nativeunion_DOCKforiPhone_03_LS_Highres-e1494005403992.jpg
1200
1800
TasteTV
http://www.tastetv.com/theme2/wp-content/uploads/2014/06/enfold-logo-test2.jpg
TasteTV
2017-05-05 18:03:21
2017-05-05 18:03:21
VIRTUAL ONLINE INTERNSHIP PROGRAM