Chrissy Teigen and John Legend host Pasta Party with Crateful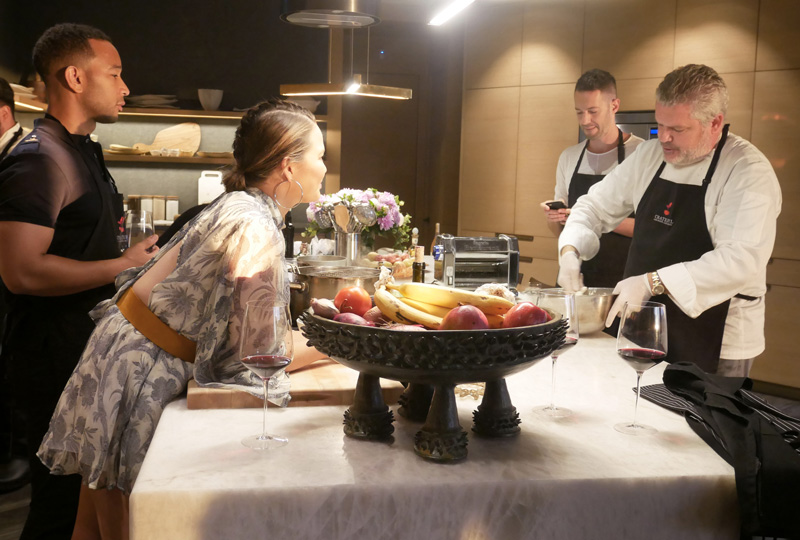 Chrissy Teigen and John Legend celebrate life and good eating with Crateful, a Los Angeles-based meal delivery startup. The couple cuddled up in their Beverly Hills home around Crateful's Chef Luciano Pellegrini while learning the secrets of making the perfect fresh pasta stuffed with Fontina Cheese and Black Truffles. The meal was prepared by Chef Luciano Pellegrini, executive chef of Crateful
The celebrity couple enjoyed the experience with some of their closest friends and relatives and shared a few pictures on Snapchat for their fans.
Crateful is an upscale catering and meal delivery service that has been aiding Hollywood A-listers get through the season with its alluring, ever-changing menu designed to keep clients in shape and conveniently delivered to doorsteps daily. The luxurious meal delivery service is based in Southern California with a growing roster of high profile clients throughout Hollywood, such as Cindy Crawford, Jamie King, and Mad Men's January Jones.
Crateful makes every chef-prepared meal using state-of-the-art cuisine techniques, creating perfectly balanced portions with the highest quality ingredients available. Together with a team of award-winning chefs and nutritionists, all produce is organic, wholesome and always fresh.
CHEF'S SPECIAL: Fresh pasta stuffed with Fontina Cheese and Black Truffles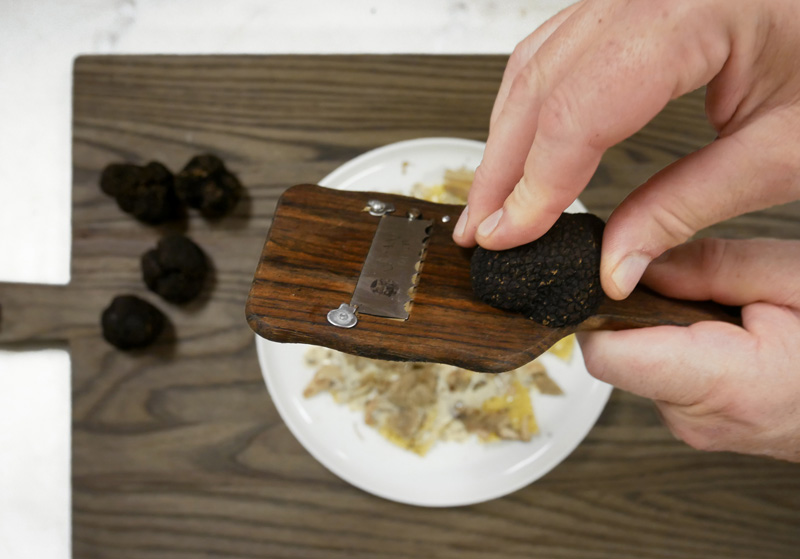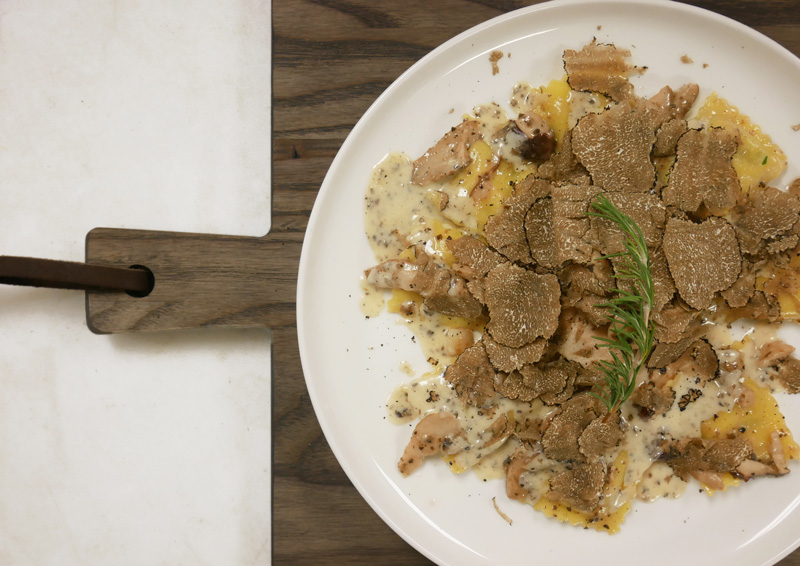 CHRISSY AND JOHN'S SNAPCHATS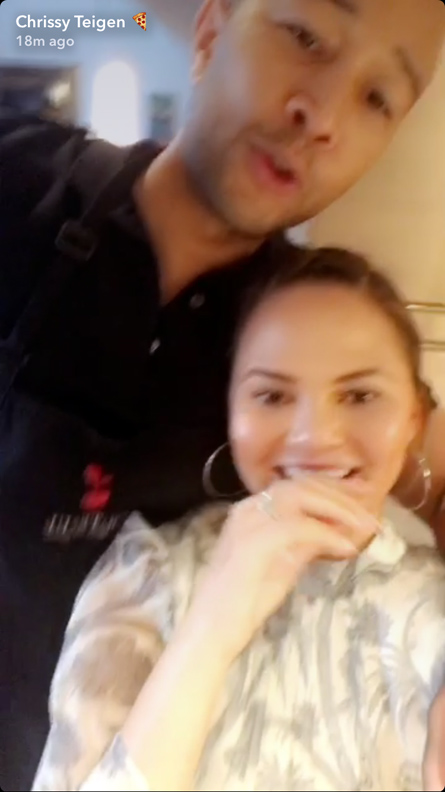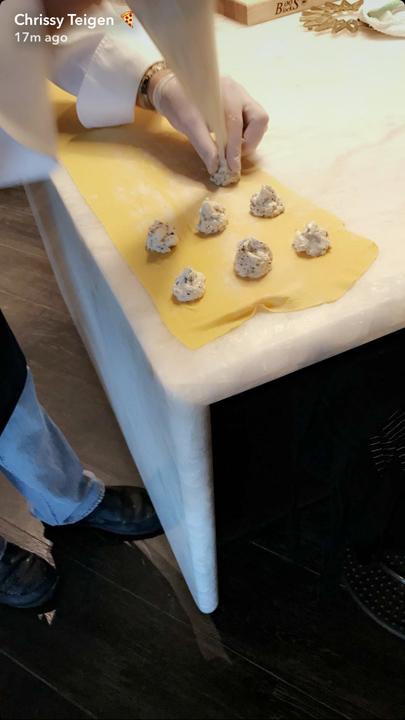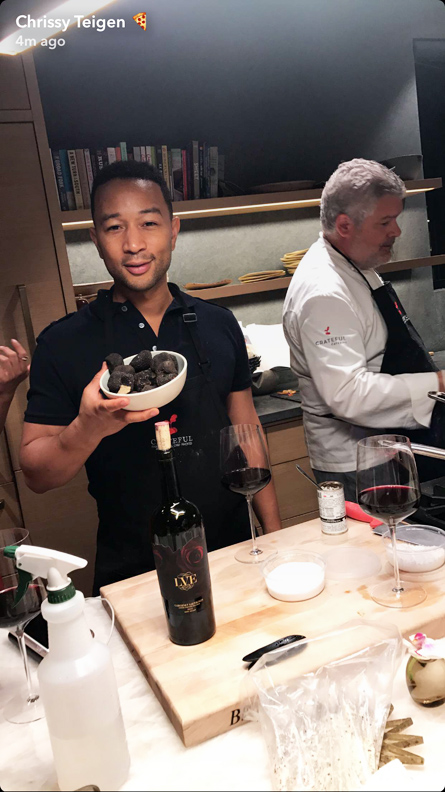 MORE ABOUT CRATEFUL (EATCRATEFUL.COM):
Crateful meal plans are calorie controlled and personalized to the individual's dietary needs allowing a wide range of customization for each meal plan. Offering four different menus, all with Gluten, Dairy, Soy Free options, and with 42 different meals per menu in the breakfast, lunch and dinner categories, there is always something new and exciting to try. Crateful set out to revolutionize meal delivery services, by combining slowly and artfully prepared food with fast and convenient delivery.