Why You Want a Red Skillet in the Kitchen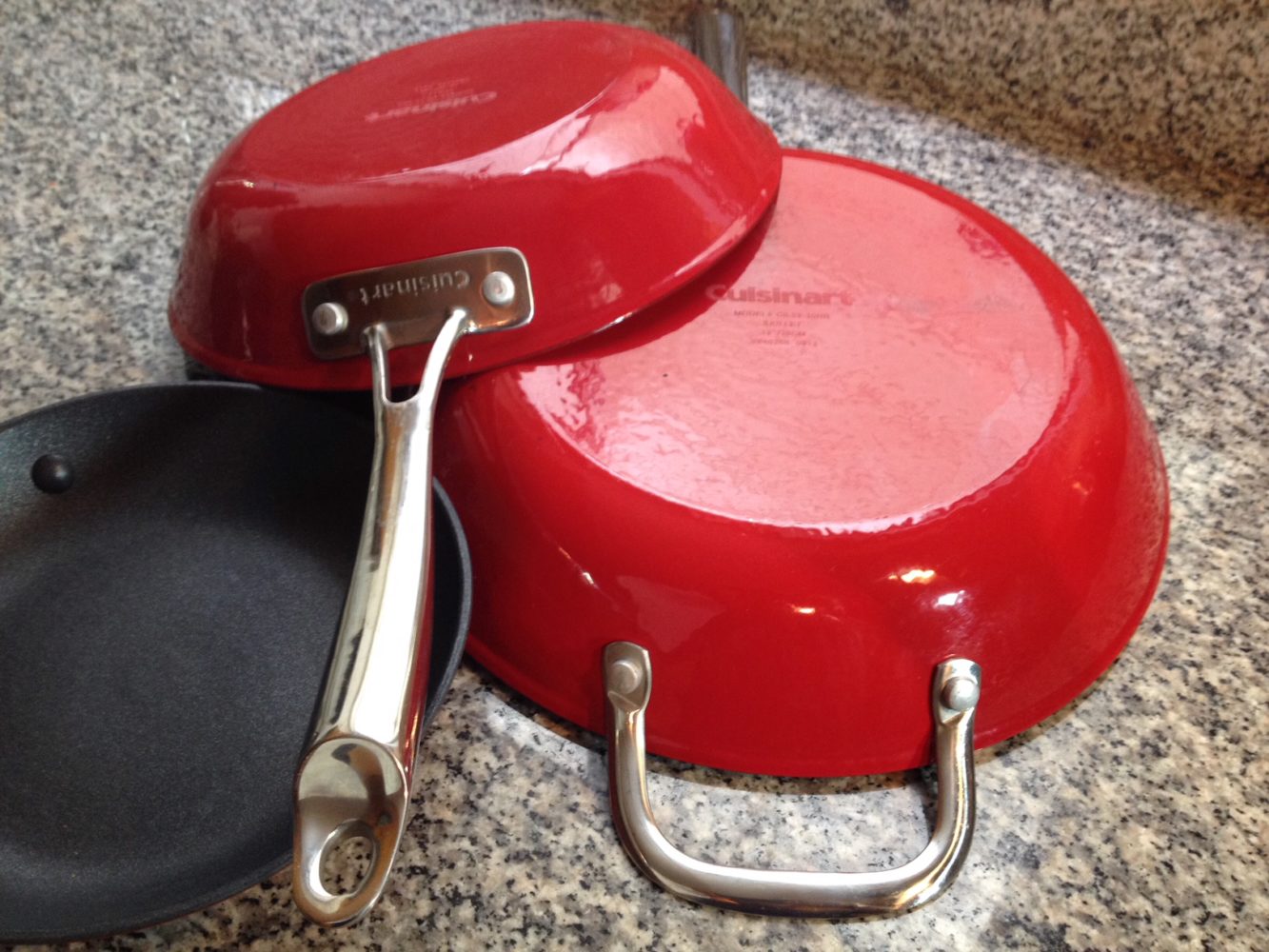 Red is a fantastic color. It doesn't go with everything, but it certainly makes a mark. Plus, when you are trying to make a statement in your kitchen, having a red frying pan really does it.
There is a very good reason why some restaurants are designed in shades of red. That is because the color red can often induce hunger. The color red also can induce feelings of romance. The color red can even evoke a sense of speed. For example, a red Ferrari or Lamborghini makes one imagine roaring down the highway in a sleek and well crafted luxury machine. Red shoes, especially if they are high heels, can allude to an entirely different situation than white shoes.
Let's face it, you might not want an entire kitchen in red, but you certainly can see its uses as an accent color. That is why we love a shiny red skillet. When you pull it out of the pantry or cabinets anyone around can see that you mean business. They assume that what you are cooking is going to be fantastic and delicious. Of course, that is exactly the impression you want to give.
One of our favorite red pan sets come from Cuisinart. It is called the CastLite™ Non-Stick Cast Iron Cookware line. The fry pan sizes range from 8 inches to 12 inches. Furthermore each has a nonstick coating that is both durable and environmentally safe.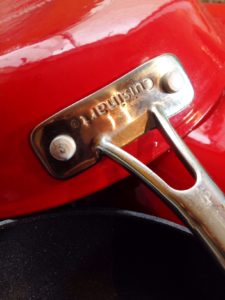 A few other benefits:
Classic cast iron construction for even heating and best heat retention

Dupont Platinum Non-Stick Coating – exclusively for cast iron

Porcelain enamel exterior, riveted cool grip stainless handles

Induction ready, dishwasher safe
So the next time you are cooking for guests, be sure to use your red pans.