Three Simple Williams-Sonoma Gourmet Side Dishes for the Holidays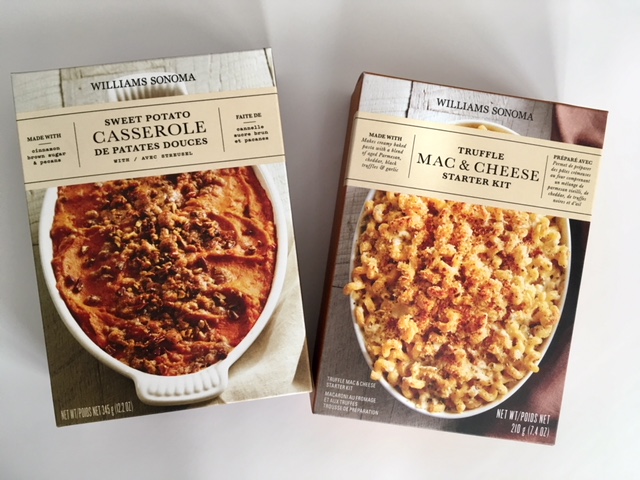 If you are in a hurry for the Holidays and need to add some tasty side dishes that don't take up a lot of time or extra ingredients, then Williams-Sonoma has three solutions that might help save the day.
TasteTV has tested each and given them the thumbs up for most palates, although we do recommend that you consider any opportunity to personalize them.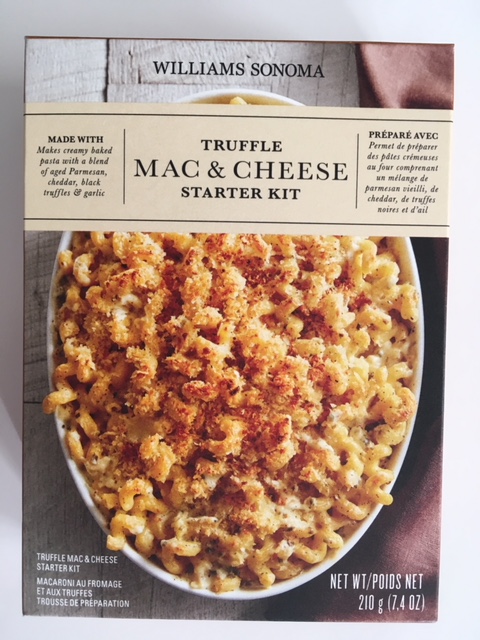 TRUFFLE MAC & CHEESE STARTER KIT
Mac and cheese is so much a part of holiday meals that if they are not there then something is definitely missing. (Not to mention, when it comes time to eat the leftovers.) So it makes sense that this would be on the Williams-Sonoma priority list of side dishes.
The questions is, can you make their truffle version of this classic without trying to take all of the credit yourself?
(We're not judging, do what you have to do)
Making it is 1-2-3 easy: "Combine the sauce mix with milk and butter, toss with cooked fusilli, then bake till golden and bubbly."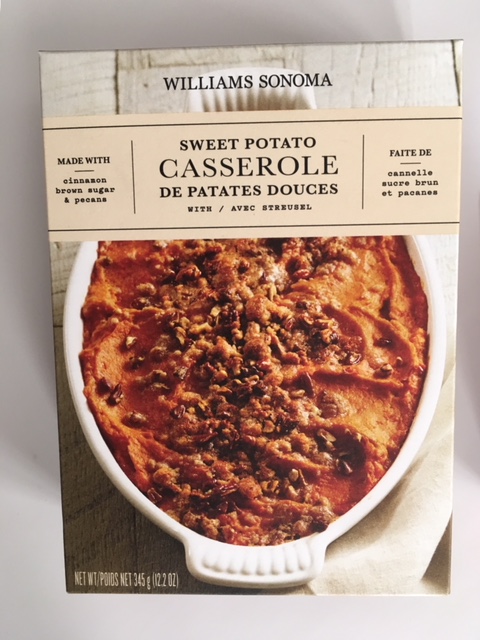 SWEET POTATE CASSEROLE
Sweet potatoes and yams are also keystone side dishes for the holidays. However, they do take a little time and exactly the right recipe to perfect. If you are open to a gourmet product that takes less time and has less worry, the Williams-Sonoma version might be a good fit for you (or for the hurried home chef in your life).
This version still requires peeling potatoes (or if you must, using canned yams), but that's how you know you're still cooking, and that the food is fresh.
What you need:
1 package (12.2 oz./345 g) sweet potato casserole starter (includes streusel and seasoning mix packets)
8 Tbs. (1 stick) (4 oz./125 g) cold unsalted butter, finely diced, plus 8 Tbs. (1 stick) (4 oz./125 g) unsalted butter
4 lb. (2 kg) sweet potatoes, peeled and cut into 1-inch (2.5-cm) cubes
1 cup (8 fl. oz./250 ml) milk
That's it. Cook time is only 40 minutes.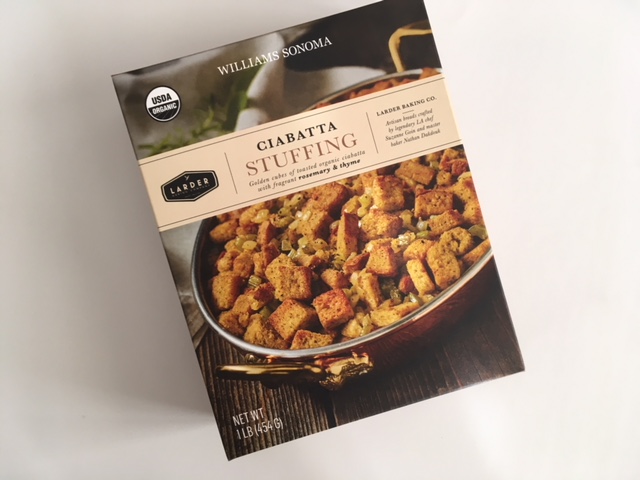 CIABATTA STUFFING WITH ROSEMARY & THYME
Stuffing, or dressing, is ubiquitous at the holiday table, but it is not easy to make… ever. If you get it wrong, everyone gives you the side eye, like you ruined their day on purpose.
This Williams-Sonoma ciabatta version of stuffing takes away a lot of the hastle, and makes it much more upscale than mixes you can find at the local supermarket.
We do have to say though, this version still requires a bit of care, as it is rather mainstream in flavor if you don't add the extras. On the back of the box they suggest adding mushroom, sausage and chestnuts. That turns out to be a fantastic dish. We also recommend adding a can of cream of celery, diced celery, chopped fresh onions, Clamato (seafood juice), and possibly some oysters for an alternate version.