San Francisco fetes each Holiday Season at The Great Dickens Fair
One of San Francisco's most popular holiday traditions does not take place in Union Square or at Fisherman's Wharf. Instead, it happens far on the other side of town, at the Cow Palace. This is where on for several weekends in November and December The Great Dickens Fair comes to life.
The Great Dickens Fair recreates the streets of Victorian England during the age of Charles Dickens. When we say "streets", we mean streets with avenues, alleys, and shops. There are places to buy food, eat a pot pie, drink mead, ale, or rum, as well as to see a number of different performances. There are children's areas, as well as areas that have a more raunchy aspect, common to the time and spirit of the Dickensonian era.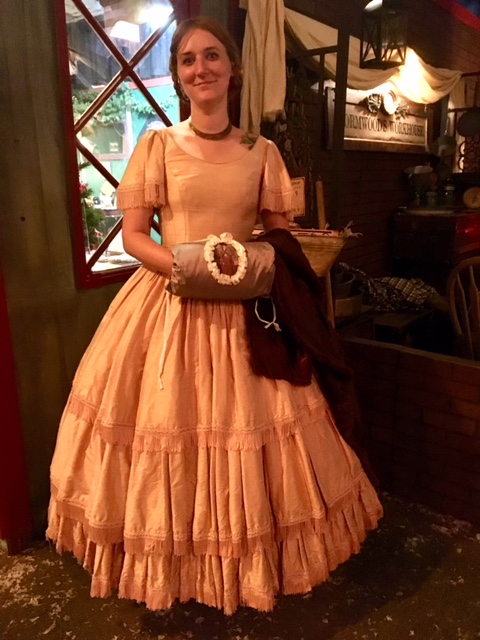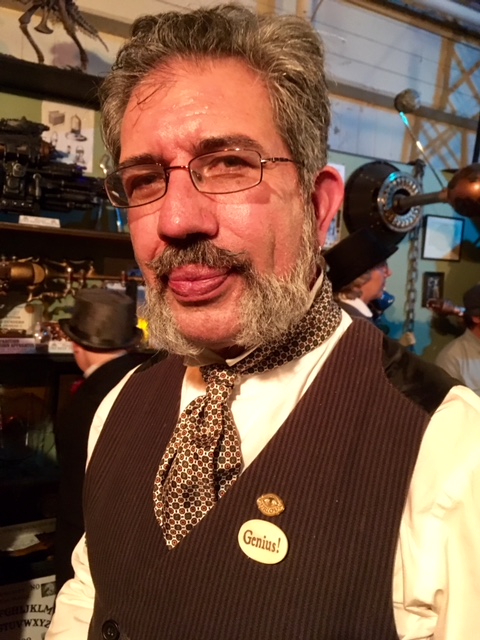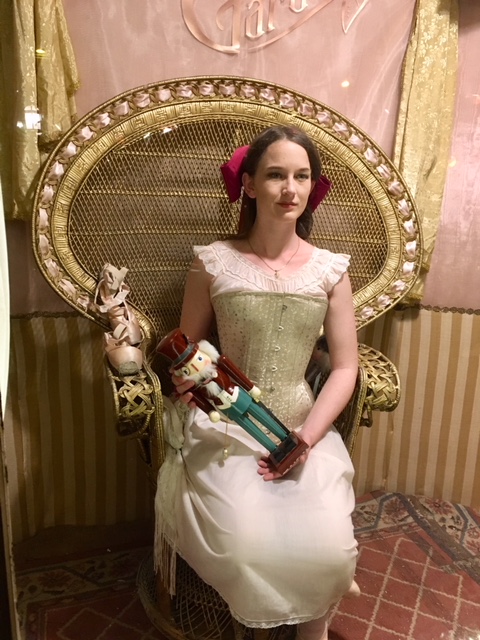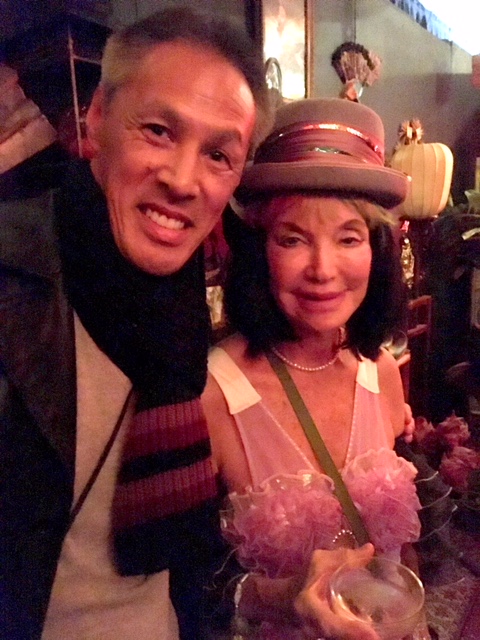 One of the most fun parts of this event is that there's a large amount of a cosplay involved. In fact, maybe half of the people there are dressed as either characters from Dickens novels or from the age of Dickens, including Jules Verne, Louis Carroll, Father Christmas, Annie Oakley, Ebenezer Scrooge, and even the Queen of England. However many attendees are simply dressed in clothes of the time. Steampunk fans in particular have found a welcome home at the Great Dickens Christmas Fair, and participate in events such as those at the Adventurers Club or other groups, where they describe great experiences against incredible odds voyaging to the center of the earth or to the moon and back, and sometimes fighting off a giant squid during the storytelling.
By the way, dressing in character is not required, and everyone feels free to say to strangers next to them at any given moment, "Happy Christmas!"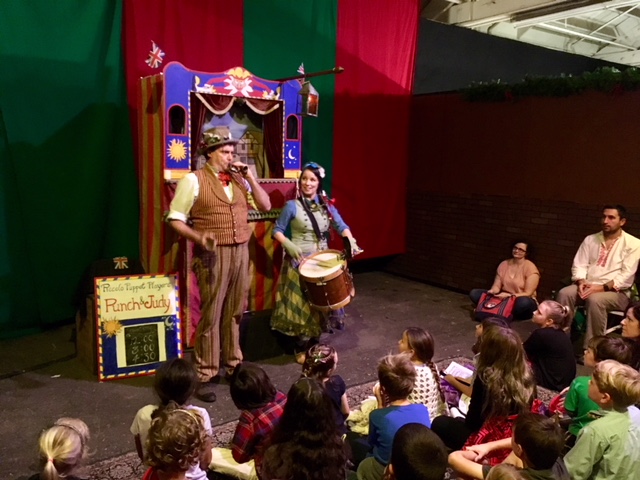 Popular every year is the puppet show, Punch and Judy. Children gather around the stage while Punch and Judy battle a great crocodile, and try to keep the baby safe, all while the enraptured kids chuckle and the watching adults guffaw.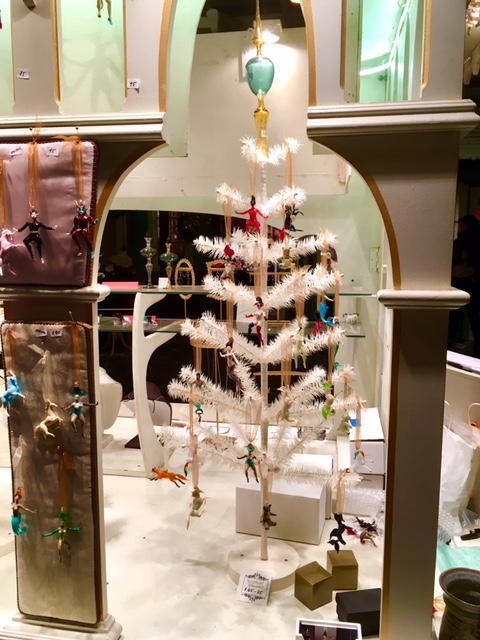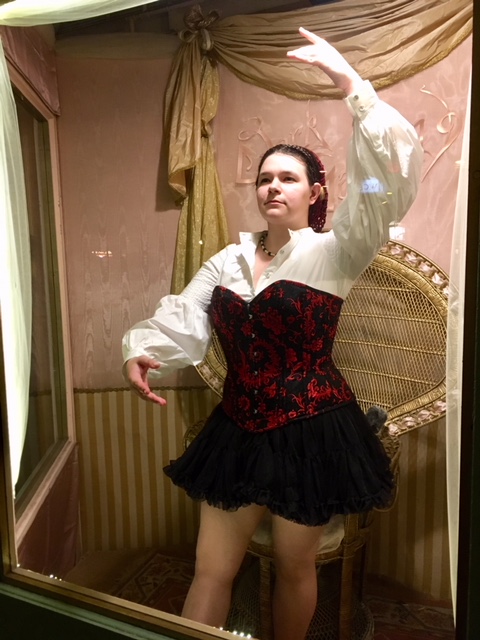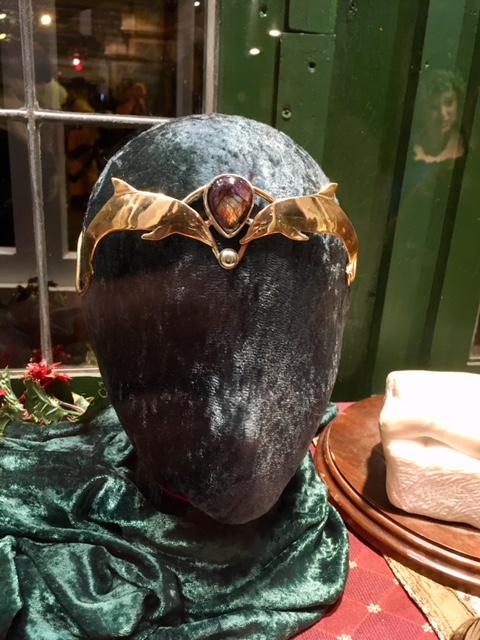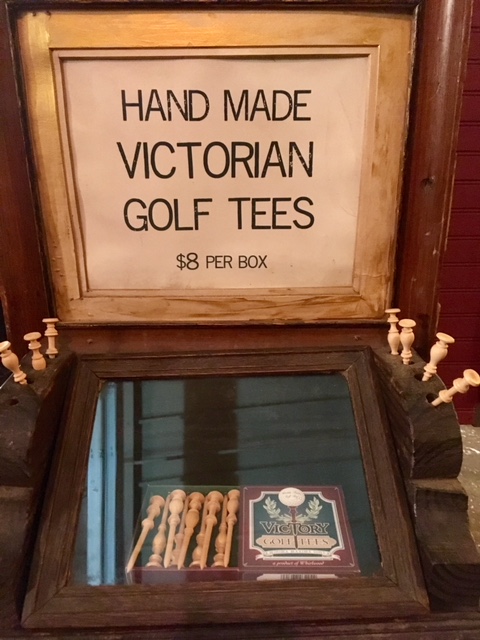 The Great Dickens Fair shops by the way are completely real, so there is quite a bit of holiday gift buying, as well as purchases of artisan designs in clothing (including hats and corsets), jewelry, mugs, and even magic wands.