SIPP Eco Beverages are good as Mixers or straight Thirst Quenchers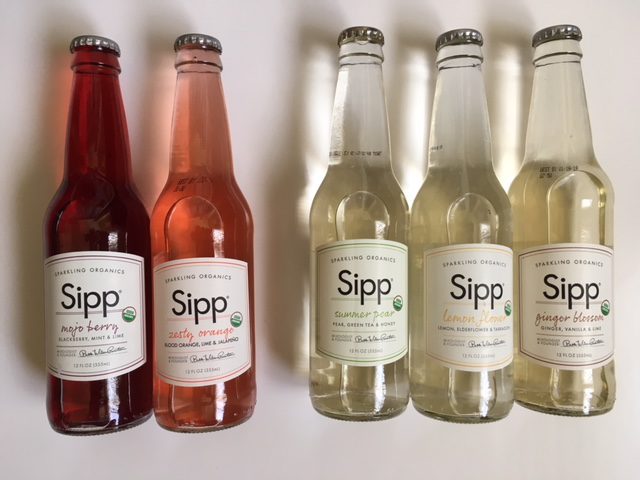 What do you get when you give six different flavors of SIPP to six different people to try? Six empty bottles, and six repetitions of, "That was really good, do you have any more?"
This beverage was initially presented to us as an ingredient for cocktails, for which we are sure it is an excellent addition. But in these days of San Pellegrino Limonata, Izzy Grapefruit, and La Croix Pamplemousse, we are looking for the next big caffeine free, healthy, flavored water beverage to quench our never ending thirsts. Fortunately, SIPP has secured itself an excellent space in our hearts.
SIPP has also done a good job of getting celebrity endorsements, which in the water beverage category is crucial to credibility and taste.
"SIPP is very cool, has great flavor and I love the packaging!"
– Tori Spelling, Actress & Author
"Light and smooth, this sweet quartet of ginger, vanilla, agave nectar and lime puts classic ginger ale to shame."
– Martha Stewart's Whole Living Magazine
Handcrafted in the kitchen, Sipp mixes ingredients to create unique layers of blended fruits and herbs into a refreshing sparkling beverage. Whether it's mixed in a drink recipe to craft a natural, fresh cocktail or chilled to enjoy with a meal, these fun flavors are the perfect fusion of clean, simple culinary extracts!
Sipp Sparkling Organics come in 12oz bottles and 10.5oz cans and are sold in Target and select retailers nationwide, as well as on Amazon and here, http://www.haveasipp.com.