Tasty Beverage made of 100% Virgin Cacao Juice
There are dozens of new beverages being released and launched each month, many that are designed to be healthy and quench your thirst. They are also rapidly filling the market space being lost by larger "soda" brands, who have also lost the appetites of consumers looking to cut down on calories and sugar.
Chocolate drinks therefore are not a new idea. Chocolate shakes, chocolate sodas, chocolate smoothies are easy to find. But a drink made of 100% Virgin Cacao Juice is not, especially one made from the fruit and not the cacao nibs, and although it sounds new, the concept is definitely old school… very old school *(refer to, "ancient Mayan drinks"). Fortunately, old school is sometimes the best way to go, especially if you can use some new technology to make it, and if it tastes good.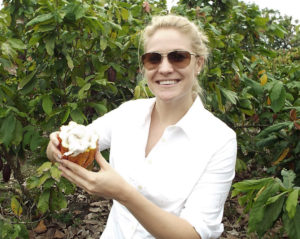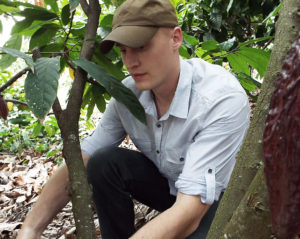 Repurposed Pod, a company revolutionizing the health benefits of cacao through their cold-pressed, sustainably sourced, non-GMO 100% virgin cacao juice that delights consumers not just because of the taste, but for its unique health benefits and innovative supply chain as well.
Repurposed Pod harnesses the superfood powers of cacao (which until now had not been utilized!), which contains a high variety of phytonutrients, antioxidants and flavonoids.[1] Repurposed Pod is introducing cacao juice in its pure form. Their innovative beverages use the sweet, white pulp from the cacao pod that is often thrown away during chocolate production. The unique harvesting process is as follows: the cacao pods are carefully removed from the tree and sliced open by hand with a machete, then farmers scoop out the beans and the white pulp and separate the pulp from the beans. The beans are sent on their way to become chocolate and the fruity pulp is pressed into fresh juice for Repurposed Pod.
Not many people have experienced this exquisite flavor unless you are hanging out on a cacao farm somewhere near the equator. It's considered "multi-use." Fans have been adding it in their green smoothies or juices, splashing with soda water, making amazing innovative cocktails, reducing as a syrup for deserts and much more!
Find at Repurposed Pod