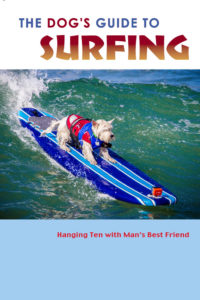 Book PRE-ORDERS / Contributors
Contributors to the upcoming 3rd edition of THE DOG'S GUIDE TO SURFING are invited to pre-order copies of the book at a 50% discounted rate, plus shipping.
This offer will be good through July 23, 2017, and is only valid within the Continental United States. Orders outside of the States should be shipped to a US address.
Please note, this edition will also be available on Amazon.com internationally, but not at the discounted rate. Regular price for this expanded edition of over 220 pages (increased from 128 pages) is $16.95.
TO ORDER: