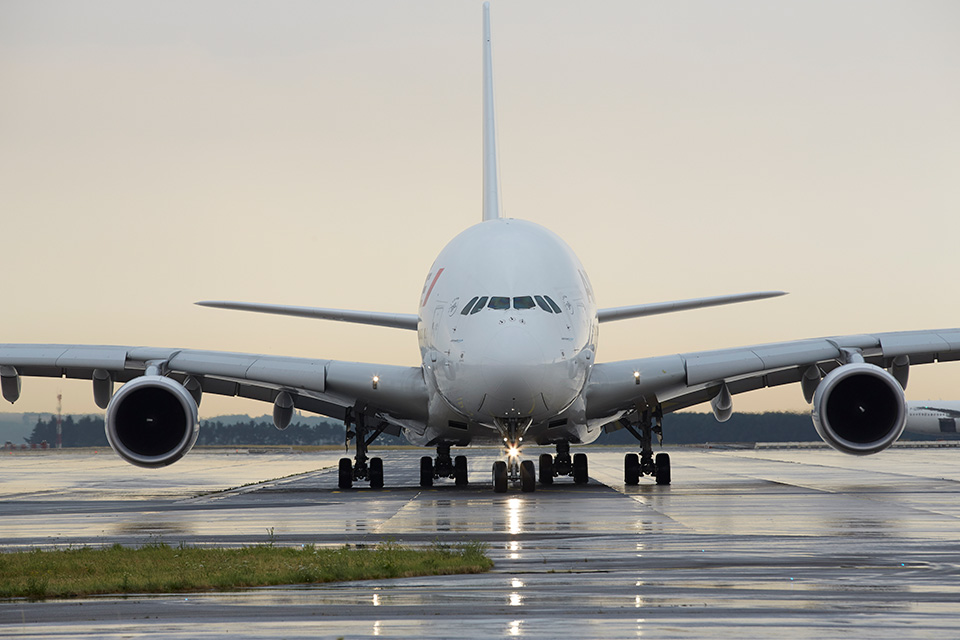 Air France has decided that in some cases airplane food should be fun and casual, especially for its younger passengers. The airline has has added a new item to its A La Carte Menu selection for various  long-haul flights: "My Fun Menu"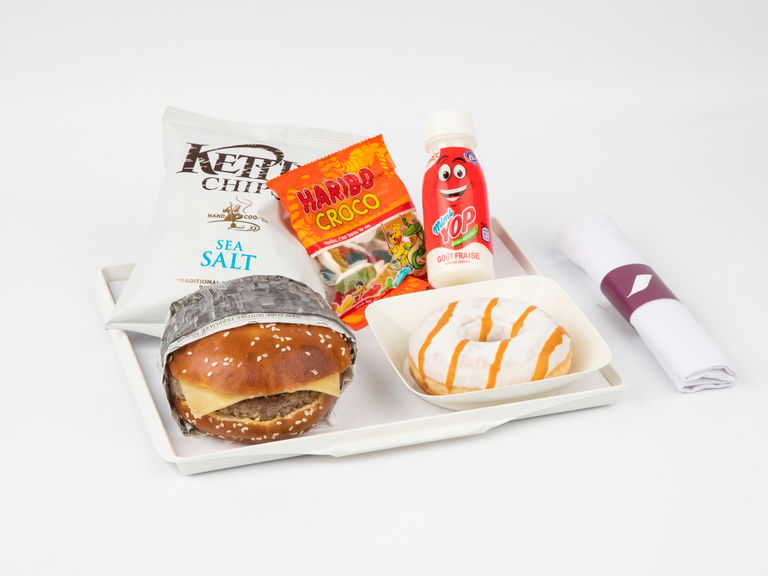 "My Fun Menu", created from high-quality ingredients, is designed for the taste buds of the most demanding gourmands. This new offer notably meets the expectations of teenagers and young adults.
My Fun Menu Includes:
Main dish:
Burger made from French beef, with Emmental cheese and Bearnaise sauce
Kettle chips with sea salt
Dessert:
Mini Yop yogurt drink (strawberry flavor)
Donut with caramel filling
Sweet treat:
A La Carte Menus – a selection of menus to suit all tastes
In the Economy and Premium Economy cabins, Air France now offers five A La Carte Menus on flights departing from Paris to all destinations.
The options include: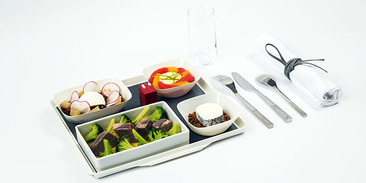 Le Marché de Jean Imbert – an exclusive culinary creation designed by the rising star of French cuisine;
Une Sélection Lenôtre – a meal exclusively designed by the famous Lenôtre restaurants and boutiques;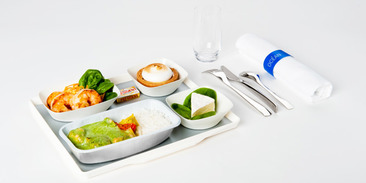 Ocean Menu – a seafood specialty menu offering a taste of the sea on board the flight;
Tradition Menu – an array of French gourmet products allowing customers to enjoy the famous French culinary heritage;
My Fun Menu – a feel-good menu to satisfy our young gourmands.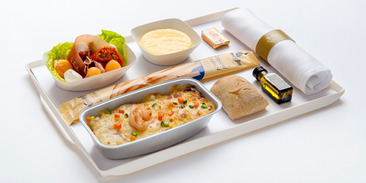 To learn more about Air France's A La Carte Menus, visit https://www.airfrance.us/US/en/common/resainfovol/achat/menu_a_la_carte.htm.
http://www.tastetv.com/theme2/wp-content/uploads/2018/01/air-france-plane-p056550.jpg
640
960
TasteTV
http://www.tastetv.com/theme2/wp-content/uploads/2014/06/enfold-logo-test2.jpg
TasteTV
2018-01-12 20:49:06
2018-01-12 20:56:55
Air France adds "My Fun Menu" for Young Gourmet Travelers