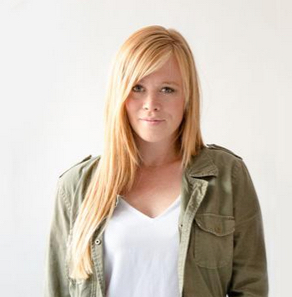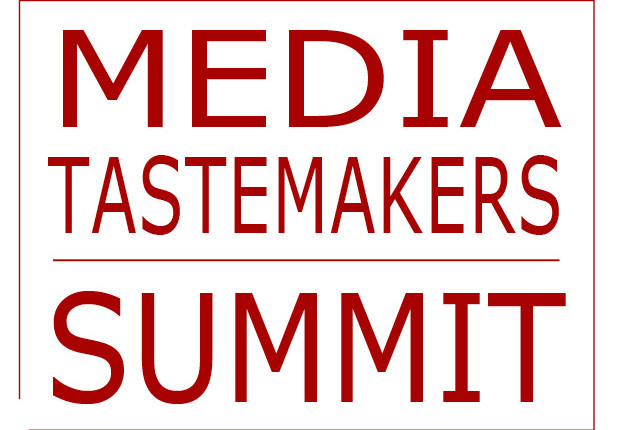 Time to Learn, Share and Network!

You are a player in the lucrative & highly influential Lifestyle Media categories of food & wine, fashion & design, and travel.
Summit attendees share ideas and experience, network, and prepare their projects and businesses for economic, audience, market and technological opportunities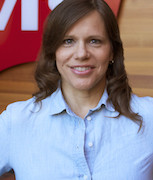 The Media Tastemakers Summit is a one-of-its-kind gathering of Digital Media, Traditional Media, Online Video, Web producers, Platforms, Apps and Startups specifically focused on the lucrative & highly influential Lifestyle categories of Food & Wine, Fashion, Design & Travel. Confirmed speakers from Levi's, Indiegogo, Mode.com, and more.
SCHEDULE (Subject to Change. Check site for updates)
9:00-9:15 KEYNOTE
9:15-10:00 DIGITAL CULINARY
Food & Wine Media Tastemakers
Panelists:
V. Sheree Williams, Publisher, Cuisine Noir Magazine
Gemma Stafford, "Gemma's Bigger Bolder Baking (YouTube)
Eater SF (BC)
Zagat (TBC)Moderator: TBA
---
10:00-10:30 DIGITAL STYLE
Fashion & Design Media Tastemakers
Panelist:
Jill Manoff, Editor: Women's Fashion, Beauty, and Style, Mode Media (Mode.com)Moderator: TBA
---
10:30-10:45 NETWORKING BREAK
10:45-11:30 TASTEMAKER APPS
Apps powering dining, cooking, fashion and beauty
Panelists:
Jared Fazio, CEO & Co-Founder, TuLook Fashion App
Em Olson LaFave, Din
Sonny Mayugba, RequestedModerator: TBA
---
11:30-12:15 ADAPT AND THRIVE
Food, Wine, Fashion and Lifestyle coverage has had massive changes over the last several years. Our panelists will discuss these changes, as well as what they have found to be opportunities, threats, and strategies to adapt and thrive.
Panelists:
Teresa Rodriguez, Tango Diva
Mary Orlin, Bay Area Newsgroup
Amy Sherman, Cooking with Amy
Liam Mayclem, CBS / Foodie ChapModerator: TBA
---
12:15-1:15 NETWORKING LUNCH BREAK
1:15-1:45 FROM TASTEMAKER TO BESTSELLER
Turning Celebrity into a Bestselling Book, Successful models. It seems like every month a YouTube celebrity is getting a new book deal. In this moderated 30 minute session, with the Moderator focusing on guests who have experience in successfully leveraging or extending their celebrity brand and business with the use of authoring print publications, such as cookbooks or magazines. The focus of the questions and discussion will be on the rationale and experiences in following this strategy.
Panelist:
Joanne Weir, TV Host, Author and RestaurateurModerator: TBA
---
1:45-2:15 PROMOTION, PR & SOCIAL MEDIA
PR Trends & Techniques, Strategies for developing and marketing content, building communities, and increasing audiences/followers
Panelists:
Regina Grogan, User Acquisition & Mobile Experience
Alexandra Woodruff, Trowel and Fork (Vine)Moderator: TBA
---
2:15-2:45 TASTEMAKING IN THE BRAND WORLD
How does an established brand use the new digital tools and business paradigms to successfully influence tastes
Panelist:
Jen Sey, Global Chief Marketing Officer, Levi'sModerator: TBA
---
2:45-3:15 TASTEMAKER CONTENT CREATION & DISTRIBUTION
MCNs, Television, VOD, YouTube and more for multi-platform content creators.
Panelists:
Thomas Escourrou, COO, Videopixie
Darren LaShelle, KRCB Public TelevisionModerator: TBA
---
3:15-3:30 NETWORKING BREAK
3:30-4:00 MONETIZATION – BUILDING VALUE & FINDING REVENUE (A)
Description: Financing and Multiple Revenue Stream Options
Panelists:
Alisa Cordesius, Social Innovation & Design, IndiegogoModerator: TBA
---
4:00-4:30 MONETIZATION – BUILDING VALUE & FINDING REVENUE (B)
Description: Advertising, Branded Content, Brand Extension
Panelists:
Vishal Gurbuxani, Founder, Captiv8
TBAModerator: TBA
---
4:30-5:00 BUILDING A BILLION DOLLAR BRAND
Panelists:
TBA
TBAModerator: TBA
---
5:00-6:00 COCKTAIL & NETWORKING RECEPTION
http://www.tastetv.com/theme2/wp-content/uploads/2016/01/Em-Olson-LaFave.jpg
297
292
TasteTV
http://www.tastetv.com/theme2/wp-content/uploads/2014/06/enfold-logo-test2.jpg
TasteTV
2016-01-25 19:28:18
2016-01-25 19:34:19
Media TASTEMAKERS Summit on Feb. 10th is hot Industry Ticket