See Video about the SF International Chocolate Salon
(filmed by TasteTV)
PARTICIPANTS AT THE SAN FRANCISCO SALON

Celebrating chocolate lovers, participants include chocolatiers, confectioners, and other culinary artisans. 2016 participants include:
Amano Artisan Chocolate
Fera'wyn's Artisan Chocolates
Alter Eco
Kindred Cooks
William Dean Chocolates
flying noir
Starchild Chocolate
CACOCO
Firefly Chocolate
Verde Vivo Tea
Socola Chocolatier
Jade Chocolates
Hot Chocolat
CocoTutti
DAVIDsTEA
Prager Winery & Port Works/SFWA
Be a Gourmet
Heavenly Taste Toffee
Degroot Desserts
Rosa d'Oro Vineyards
Social Impact Wines
The Winery SF
Howell Mountain Vineyards

Sweet Milalani
The TeaRoom Chocolate Company
Endorfin
Sonoma County Distilling Company
Cowboy Toffee Company
R & J Toffees
David Bacco Chocolatier
BASEL B INC
NeoCocoa
Marich Chocolates
Dove Chocolate Discoveries
Nuttyness
fOOKIE
Farm Fresh To You
San Francisco Chronicle
Spicy Vines
Alquimia Organic Tequila
CV Chocolate Wine
Soleil Communications/Welk Resorts
Sam's Chowdermobile
New Orleans Bill
TasteTV
...and more
HIGHLIGHTS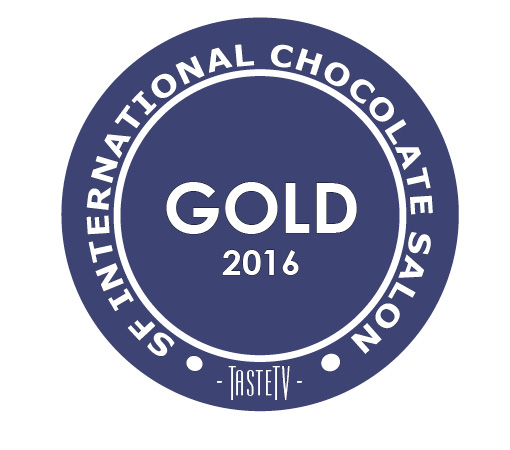 Salon highlights feature chocolate tasting, demonstrations, new product launches and flavor combinations, fair trade & organic offerings, celebrity chef & author talks, wine pairings, Chocolate Art Gallery, games, ongoing interviews by TasteTV's Chocolate Television program, and book signings.


PRESENTATIONS AND DEMOS (2016)

Art Pollard, Amano Chocolate, ranked by the New York Times as the #1 Bean-to-Bar Chocolate Maker in the United States
Sacramento Food & Lifestyle Author Joey Garcia
Jen Cooper of Ben and Max Snacks
Kristen Wynn, Marich Confections
Michael Poole, Hot Chocolat
Cacoco drinking chocolate
Frank Price and Janet Rudolph, Dying for Chocolate
Nancy Martin & Ronnie Sampson Chocolate by the Bay
and more!

| | |
| --- | --- |
| Author Joey Garcia | Art Pollard, Amano Chocolate |