REGIONAL ARTISAN CHOCOLATE TASTING EVENTS

Chocolate aficionados, fanatics, lovers and addicts can taste & experience the finest in artisan, gourmet & premium chocolate in some of the world's great culinary metropolitan areas such as San Francisco, Los Angeles, and Seattle.

Salon highlights feature chocolate tasting, demonstrations, chef & author talks and ongoing interviews by TasteTV's Chocolate Television program.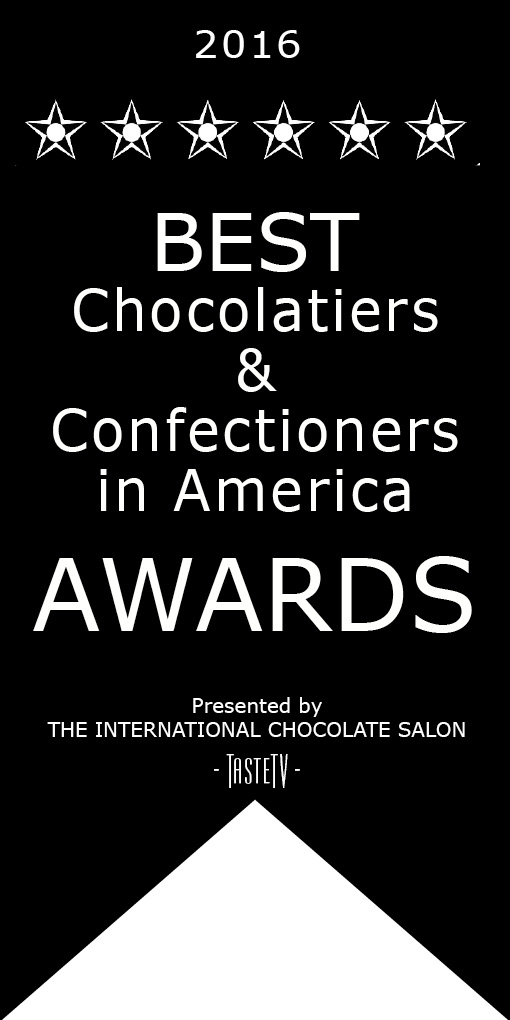 ANNUAL AWARDS FOR EXCELLENCE

In addition to all-day public tasting events, The Luxury Chocolate Salon also presents Regional "Best in Salon Awards" for Chocolatiers & Confectioners, as well as annual Awards for the

"2016 Best Chocolatiers & Confectioners in America"


AWARD JUDGES AND MEDIA

Judges for all events and competitions include National and Regional Magazine, Newspaper and Blog Editors, plus Topic Experts, Local Chefs and Food & Lifestyle Gurus


ANNUAL PRODUCT CATEGORY AWARD COMPETITIONS

Annual Juried award competitions for national product categories such as • Best Chocolate Bar • Best Toffee • Top Caramels • Best Truffle Artistry • Best White Chocolate • Best Chocolate Beverage • Best Bridal Chocolates • Design and Packaging.
For information about our Chocolate Awards Competitions, please go here here. For information about all-day Chocolate Salon tasting events in cities nationwide, please go here here.