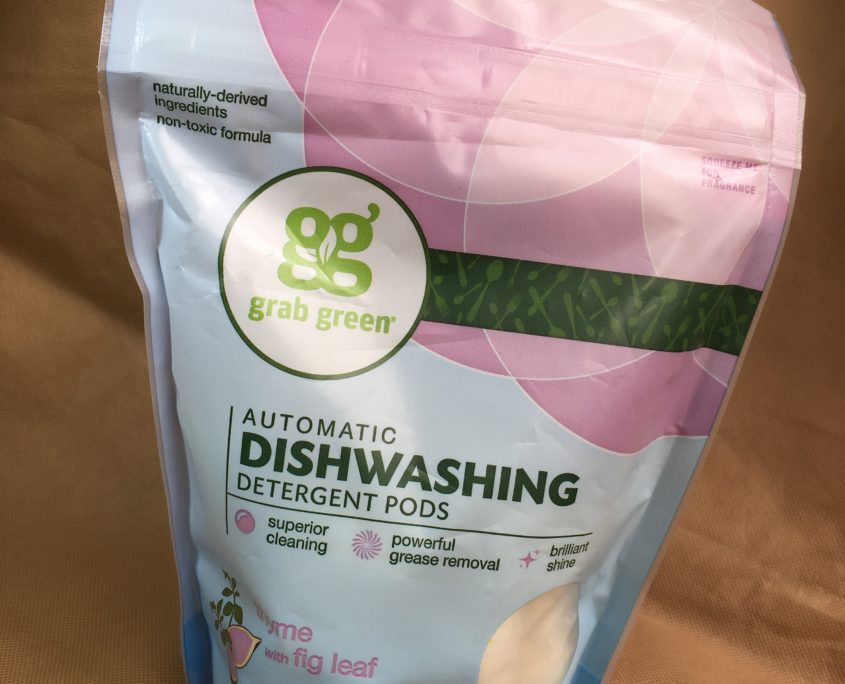 ---
Trying to keep your dishes clean and keeping green at the same time is very challenging, especially in drought stricken California. If you rinse the dishes beforehand, or scrub them individually, you risk using a lot of water. If you use a very effective detergent, then you risk introducing microbeads or some other form of environmental weapon into the ecosystem. Fortunately, we recently discovered Grab Green detergent pods. They are natural, convenient, and pre-measured in encapsulated pods. You simply place the pods one at a time in your dishwasher, and then run the washing cycle.
This particular product is interesting for three reasons. First they can be scented, for example with thyme and fig leaf aroma. This means the bag itself smells pleasant, and your dishwasher also might smell just as pleasant. Second, the ingredients that they use are selected specifically for effectiveness as well as for minimum environmental impact. The third reason is that it works. It works very well. It works surprisingly well.
We ran regular dirty dishes through two different dishwasher batches. We put one pod in each to see how they would perform. The dishes came out spotless both times. We were quite surprised. Not only did they come out spotless, they also came out a bit shiny and silky to the touch. We can't remember the last time clean dishes came out shiny and with a brand-new finish on them.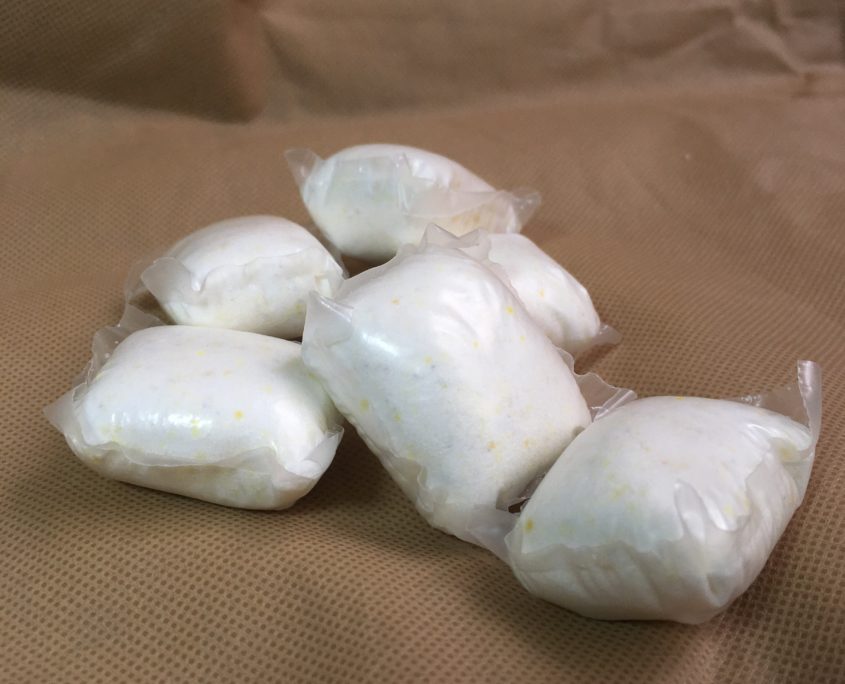 ---
---
Curious? Here are a few more interesting details:
Cleans greasy messes and tricky stains like red wine — all with environmentally friendly, natural ingredients

Comes in simple premeasured pods —just toss one in, switch your dishwasher on, and let our powerful pods do the work

Rinses completely — no more rinsing bowls and drinking glasses by hand (our detergent pods scored 4.8/5 for spotting and 4.6/5 for filming in lab tests!)

Gentle and safe for all your family's dishes, including dishwasher-safe utensils, dishes, pots and pans, and enamel

Effective in hard or soft water — eliminates mineral buildup for truly clean, spot-free dishes

Non-toxic, with no dyes, chlorine, or phosphates

Free of phosphates, dyes & chlorine

Safe. Hypoallergenic. Not tested on animals.

Formulated for standard and European machines
Find Grab Green here on Amazon
http://www.tastetv.com/theme2/wp-content/uploads/2017/07/IMG_5243-e1500674892193.jpg
1000
750
TasteTV
http://www.tastetv.com/theme2/wp-content/uploads/2014/06/enfold-logo-test2.jpg
TasteTV
2017-07-24 08:13:10
2017-09-05 16:26:50
Eco-responsible Dishwasher Soap from Grab Green is Squeaky Clean