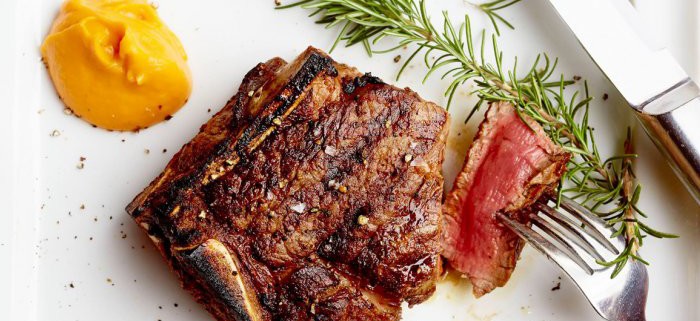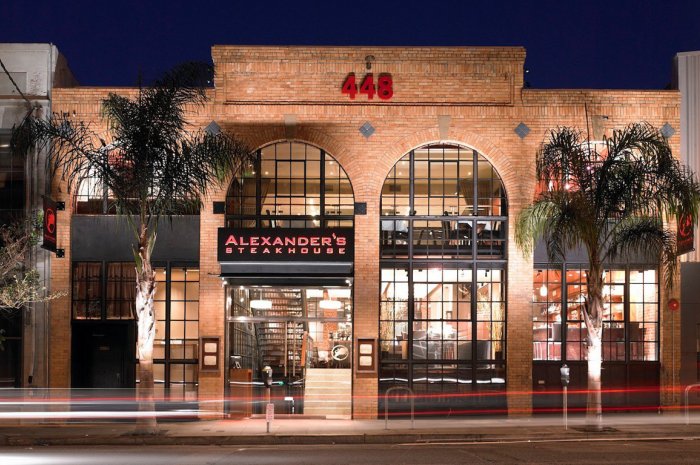 Food site the Daily Meal, helmed by former head of Saveur Magazine (and quoted contributor to the Cafes of San Francisco), Colman Andrews, has released its annual list of America's 50 Best Steakhouses.
Of the steakhouses that made it into the ranking this year, 12 are in the West, 12 are in the South, 10 are in the Midwest, 9 are in the Southwest, and 7 are in the Northeast. New York and Las Vegas share top honors with 6 steakhouses apiece; 5 are in Los Angeles; and Dallas, Chicago, and San Francisco each have 3 entries.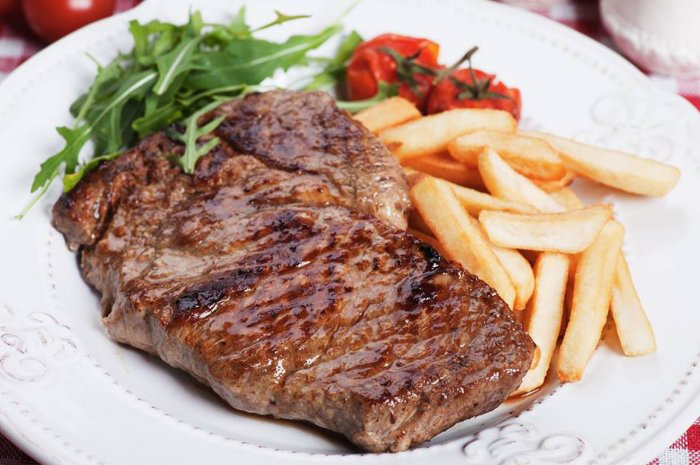 The Daily Meal judges scrutinized the steakhouses according to strict criteria: Is the meat sourced reputably and USDA Choice or Prime? Is it dry-aged, and if not, is it as high-quality as can be? Is it served at the proper doneness without fail and with a touch of ceremony? And is it revered by locals and out-of-towners alike?
The results (in order, of course):
| | | |
| --- | --- | --- |
| Rank | Steakhouse | Location |
| 1 | Cut | Beverly Hills |
| 2 | Keens | New York City |
| 3 | Bern's | Tampa |
| 4 | Peter Luger | New York City |
| 5 | Barclay Prime | Philadelphia |
| 6 | CarneVino | Las Vegas |
| 7 | Craftsteak | Las Vegas |
| 8 | Red | Miami |
| 9 | Pappas Bros. Steakhouse | Dallas and Houston |
| 10 | Cattlemen's Steakhouse | Oklahoma City |
| 11 | Bazaar Meat | Las Vegas |
| 12 | Cattleman's Steakhouse | Fabens, TX |
| 13 | Killen's Steakhouse | Pearland, TX |
| 14 | Gibsons Bar & Steakhouse | Chicago |
| 15 | Perini Ranch | Buffalo Gap, TX |
| 16 | Bavette's Bar & Boeuf | Chicago |
| 17 | Harris' | San Francisco |
| 18 | Metropolitan Grill | Seattle |
| 19 | Pacific Dining Car | Los Angeles |
| 20 | Murray's | Minneapolis |
| 21 | Plaza III | Kansas City |
| 22 | John Howie Steak | Seattle |
| 23 | BOA | Los Angeles |
| 24 | Stripsteak | Las Vegas |
| 25 | Sparks | New York City |
| 26 | Dickie Brennan's Steakhouse | New Orleans |
| 27 | Porter House | New York City |
| 28 | Gorat's | Omaha |
| 29 | St. Elmo Steak House | Indianapolis |
| 30 | Gallaghers | New York City |
| 31 | Osso Steakhouse | San Francisco |
| 32 | Mr. B's | Milwaukee |
| 33 | Duane's Prime | Riverside, CA |
| 34 | Jar | Los Angeles |
| 35 | Gene & Georgetti | Chicago |
| 36 | Prime | Las Vegas |
| 37 | Golden Steer | Las Vegas |
| 38 | The Hitching Post II | Buellton, CA |
| 39 | Kevin Rathbun Steak | Atlanta |
| 40 | Oak Steakhouse | Charleston |
| 41 | Alexander's Steakhouse | San Francisco |
| 42 | Al Biernat's | Dallas |
| 43 | Brother Sebastian's | Omaha |
| 44 | Old Homestead | New York City |
| 45 | Jess & Jim's | Kansas City, MO |
| 46 | Red Prime | Oklahoma City |
| 47 | Chamberlain's | Dallas |
| 48 | Oliver's Prime | Los Angeles |
| 49 | The Buckhorn Exchange | Denver |
| 50 | Taste of Texas | Houston, TX |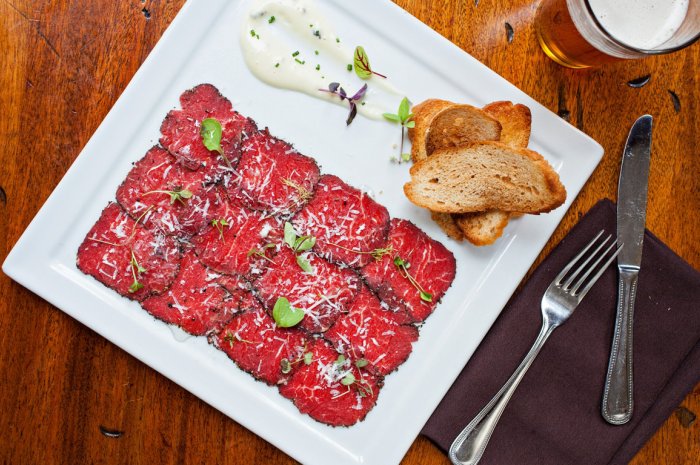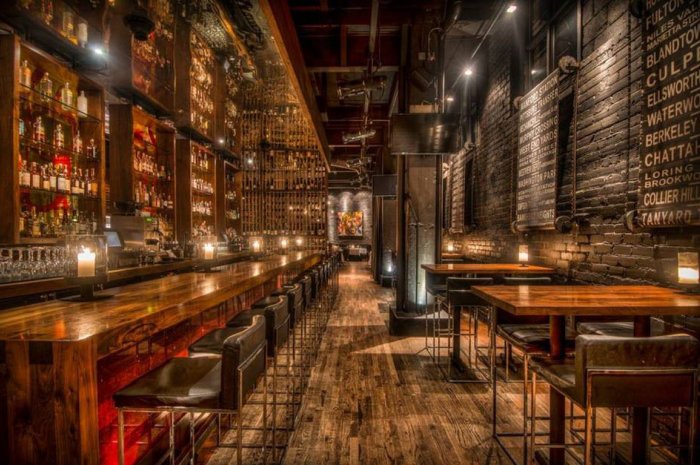 ---
For more related to this topic, here are a few of our picks:
http://www.tastetv.com/theme2/wp-content/uploads/2015/12/42-Al-Biernat-fb.jpg
465
700
TasteTV
http://www.tastetv.com/theme2/wp-content/uploads/2014/06/enfold-logo-test2.jpg
TasteTV
2015-12-07 23:10:07
2016-04-23 19:28:35
America's 50 Best Steakhouses