The 9th Annual TASTE AWARDS are proud to announce
The Special Achievement Award Winners (Honorees).

Award Winners will receive their honors in late March 2018 at a Red Carpet Awards celebration in Los Angeles.
The Red Carpet awards event featured a star-studded lineup of food and fashion TV celebrities, including winners, nominees and presenters.
More details at www.TheTasteAwards.com

SEE BELOW THE SPECIAL ACHIEVEMENT AWARD WINNERS (HONOREES),
---
SPECIAL ACHIEVEMENT AND HONOREE AWARD WINNERS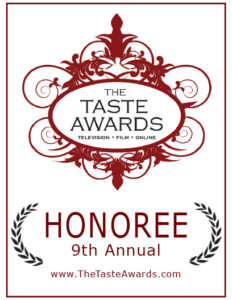 LIFETIME ACHIEVEMENT AWARD

PIONEER AWARD

TBA
TBA
BREAKOUT FOODIES OF THE YEAR
BREAKOUT FASHIONISTAS OF THE YEAR
Chef Shock (Twitch), The Food Flirts (PBS), Donal Skehan, Byron Talbott, First We Feast, Brothers Green Eats
Shannon Barker, Sammi Maria, Kia Maria, Anastasjia Louise, Arika Sato, Paige Norri
BREAKOUT STORYTELLERS OF THE YEAR
OUTSTANDING VISION
Family Meal (feature film), Zest (short film), Swarovski – The Mask
TBA
OUTSTANDING PASSION
OUTSTANDING INSPIRATION
Action Bronson, Jet Tila
Tieghan Gerard (@halfbakedharvest), Sophie Roe (@sophiaroe)

STYLEMAKER AWARD

OUTSTANDING ANIMATION FILM

Proclamation Punctuation (short film), Bloomberg Pursuits (Bloomberg Television), Vanessa Ziletti, Jenn Im
Coco, Loving Vincent
 SPOTLIGHT

AWARD

GUILTY ADDICTION OF THE YEAR
The Chi (Showtime)
Bong Appetit (Viceland), Ella Woodward (@deliciouslyella), You Suck at Cooking
BEST INTERACTIVE E-BOOK
PERSON OF THE YEAR
Smartee Plate: Teddy Finds Her Balance
Kylie Jenner, Dua Lipa
BEST SOCIAL MEDIA SHORT

SONG OF THE YEAR
Hobo Chefin (Good Catch Films)
Bon Appetit (Katy Perry)
BEST VIRTUAL REALITY FILM OR DOCUMENTARY

FOOD TV CHAMPION AWARD, PRESENTED BY SCHILTZ GOOSE FARM
Praying from Afar
Howard Helmer




OUTSTANDING MOBILE APPS

BEST ETHNIC LIFESTYLE FILM AND DOCUMENTARY (BLACK/LATINO/ASIAN)

TBA
Godspeed (Asian), Lucky Chow (Asian) Living with Phyllis "The Mo' Jazz Fest" (Black), Craving Cuba (Latin), The Latin Kitchen
OUTSTANDING TECHNOLOGY INNOVATION
BEST ACTION SPORTS, 

ADVENTURES, OR OUTDOORS FILM



TBA
Wherever the Wind Takes, Dedicate: Diving Free
GREAT TASTE PRIZE:Culinary Tastemakers
GREAT TASTE PRIZE:Hollywood Tastemakers
TBA George Chen (China Live), Cindy Chen (China Live), Additional TBA


Marcel Vigneron, Additional TBA
http://www.tastetv.com/theme2/wp-content/uploads/2016/06/red-carpet-flashback-tv-host-kara-birkenstock-at-the-6th-annual-taste-awards.jpg
1080
1920
TasteTV
http://www.tastetv.com/theme2/wp-content/uploads/2014/06/enfold-logo-test2.jpg
TasteTV
2018-01-18 17:06:24
2018-01-18 17:10:35
9th Annual TASTE Awards Special Achievement Honorees Announced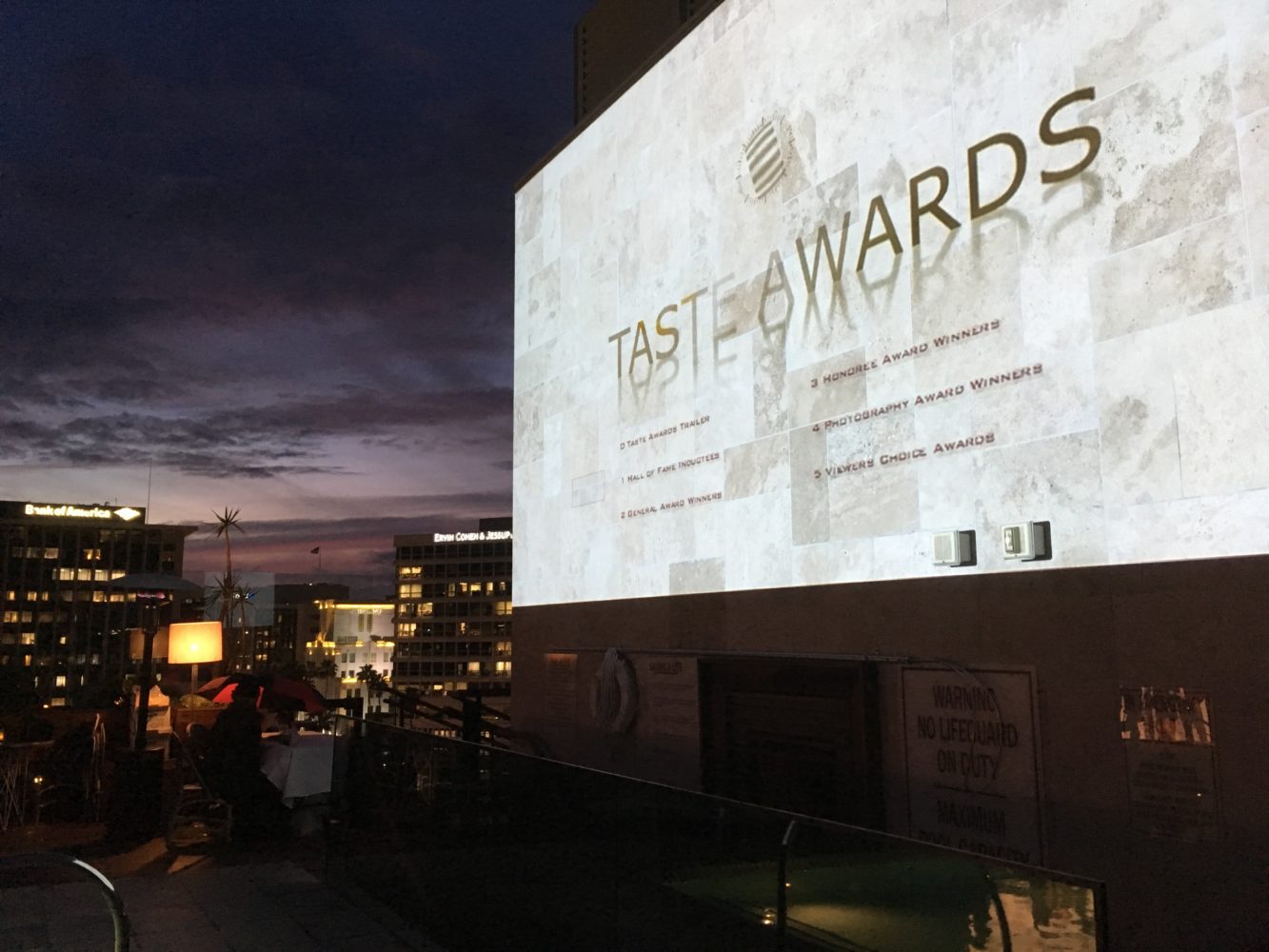 ­The TASTE AWARDS Committee, the Academy of Media Tastemakers, the Advisory Board, Ambassadors, and Partners and Sponsors are pleased to announce the VIEWERS CHOICE Winners for the 8th Annual TASTE AWARDS
Award Winners of the General Award categories as well as Award Honorees have been announced, and along with the remaining award winners including Viewers Choice categories  received their honors on February 21, 2017 at a star-studded Red Carpet Awards Reception of food and fashion TV celebrities, including winners, nominees and presenters in Beverly Hills.
---

VIEWERS CHOICE AWARD WINNERS
BEST FOOD PROGRAM – ONLINE/STREAMING
Jamie Oliver's Food Tube Channel
BEST HOME CHEF IN A SERIES
The Trailer Park Cooking Show with Jolene Sugarbaker
BEST CRITIC OR REVIEW SERIES
The Chew
BEST FOOD TRAVEL SERIES
Italy Unexplored
BEST RADIO BROADCAST
Living Homegrown Podcast
BEST PODCAST
Wine for Normal People Podcast
BEST COMEDY
The Trailer Park Cooking Show with Jolene Sugarbaker
BEST FASHION OR DESIGN PROGRAM
Fashion News Live
BEST INSTRUCTIONAL WEB SERIES
Jamie Oliver's Drinks Tube Channel
BEST INTERNATIONAL PROGRAM
Eat Like a Local with Kelley Ferro
BEST HEALTH & FITNESS PROGRAM (Food & Diet)
Super Food
"OFFICIAL SELECTION": BEST FEATURE-LENGTH FILM OR DOCUMENTARY
Tables of Istanbul
"OFFICIAL SELECTION": BEST SHORT FILM OR DOCUMENTARY
The Way of the Cocktail
"OFFICIAL SELECTION": BEST MINI FILM OR DOCUMENTARY
West Coast Sea Salt
SEIJI HORIBUCHI AWARD FOR BEST ANIMATION EFFECTS IN A SERIES OR VIDEO
Victoria TV spot (Director's cut, full version)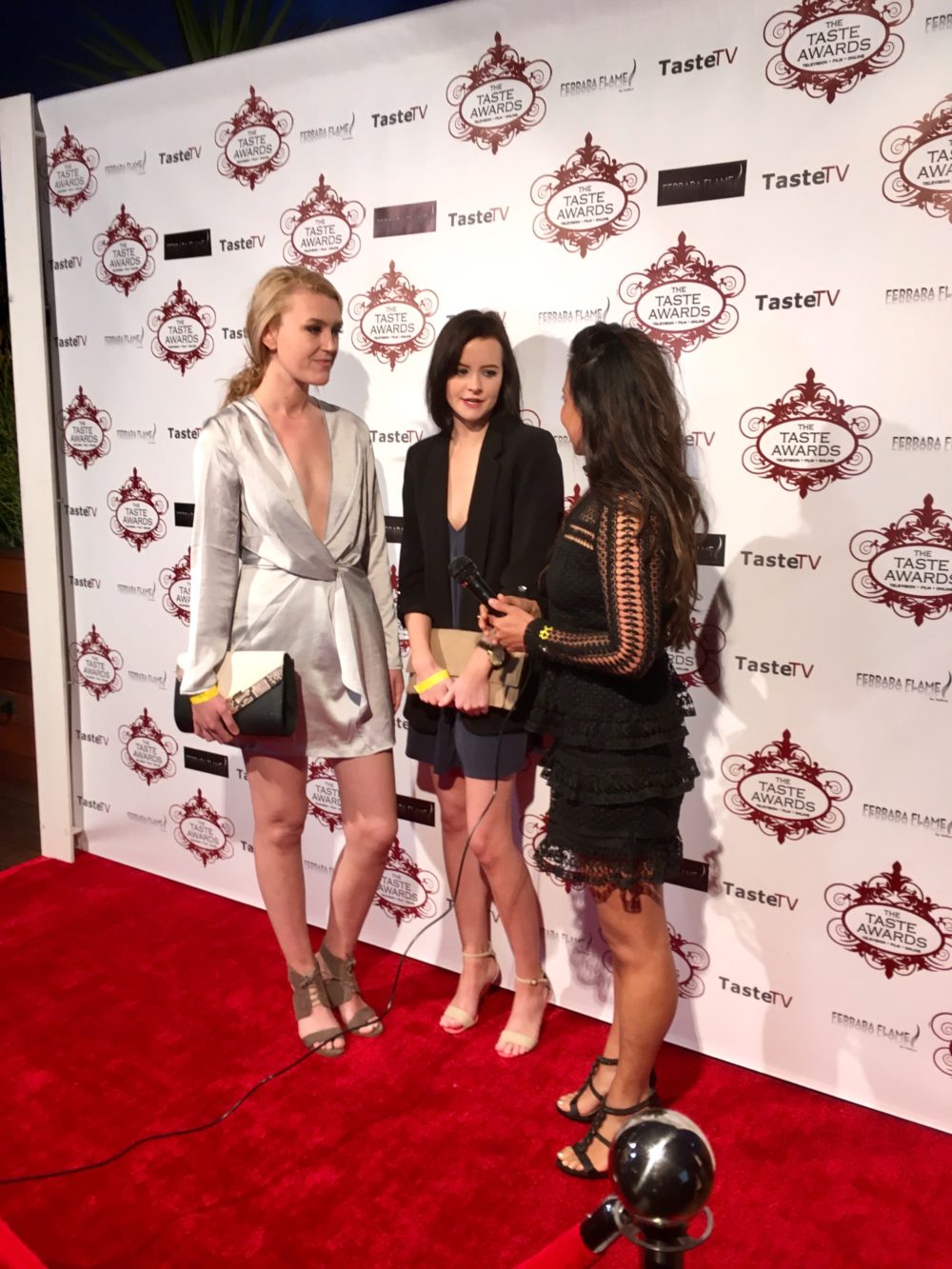 ---
The TASTE AWARDS are the premier awards celebrating the year's best in Food, Fashion, and Lifestyle programs on Television, in Film, Online, in Apps, and on Radio & Podcasts.
The Annual Awards have included appearances by stars, celebrities, producers and executives from networks and platforms such as the Food Network, the Style Network, Bravo, the Cooking Channel, Sony Pictures, DreamWorks, TLC, Discovery, Lifetime, E! Entertainment Television, PBS, APT, Create TV, NBC, ABC, the CW, HGTV, the Travel Channel, HD Net, Hulu, YouTube, Vimeo, Vice, LiveWell Network, Esquire Network, Bio/FYI Channel, iHeart Radio, HBO, MyxTV, Small Screen Network, StyleHaul, PTA, Zagat, Mode Media, WatchMojo, and more.
http://www.tastetv.com/theme2/wp-content/uploads/2017/02/billboard-size-taste-awards-sm.jpg
773
1030
TasteTV
http://www.tastetv.com/theme2/wp-content/uploads/2014/06/enfold-logo-test2.jpg
TasteTV
2017-02-23 17:27:42
2017-09-14 20:46:56
TASTE AWARDS Viewers Choice Winners announced in Beverly Hills