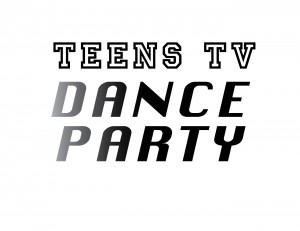 SUBMITTING A VIDEO IS EASY
1) Select a music video from the Featured Music Videos selections
2) Use this music as the background for your dance performance
3) Create your video submission. Be sure to use good lighting, great choreography, and excellent good video production. Video must be under 4 minutes in length.
4) Upload your submission to YouTube, and include #TeensTVDanceParty and #TasteTV in video title.  You may make this video "Unlisted", so only TasteTV can view and post on the TeensTV Dance Party website.
You may also notify TasteTV that you have uploaded a video by using the contact form here.
Submissions can from individuals, groups, schools, dance schools, instructors, etc.
5) If your video is selected, TasteTV will request the HD quality video file for inclusion in the Teens TV Dance Party broadcast (which may include television, online on Hulu, and on Video on Demand (Cable). Preferred video file sizes are at least 1280 x 720 (.mov, .qt. dv. Do not send .avi files)
6) Winners will be notified of the broadcast dates when determined for the videos included in the broadcast.
MORE DETAILS
The TasteTV "Teens TV Dance Party" Competition (the "Competition") is a theme-based dance contest and program.
To enter, each contestant ("You" or "Contestant") must create an original video embodying the Contestant's performance of an original dance routine interpreting the music of specific music video.
Each Video Submission (in each case, a "Video Submission") must:
(1) be responsive to all instructions contained herein
(2) be no longer than four (4) minutes in length;
(3) must use music from one of the music videos selected and featured by TasteTV;
(4) comply with the requirements of these "Official Rules"; and
(5) post each Video Submission on such Contestant's own YouTube channel or on TasteTV's YouTube Channel
(6) include #TeensTVDanceParty and #TasteTV in video title. These Official Rules describe the manner in which the Competition will be conducted and all themes/genres of the Competition will be described on a separate page on TasteTV.com.
(7) must not include any gestures or dance movements that are lewd, overtly sexual or over-sexualized (including logo and slogans on clothing)
The Video Submission may be viewed by the public and you may be eligible to win the prizes if your Video Submission is selected by the Judges as described below.
Selected Winners will be expected to provide an HD video file of their entry submission upon request for broadcast by TasteTV as part of the Teens TV Dance Party. This broadcast may include television, online, and video on demand (Cable), and is authorized by the Contestant upon Entry into the Teens TV Dance Party competition.
NOTE: Selected winners must be over 14 years old in order to appear in a broadcast, and must receive Parental consent if under 18 or the legal age of majority.