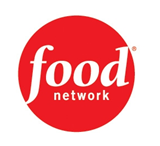 USA TODAY talks about how Network TV has gone bananas over food programs:
Fox has made a cottage industry out of curmudgeonly Gordon Ramsay (Hell's Kitchen, Kitchen Nightmaresand next year's Master Chef). Networks not known as foodie havens have found solid ratings: Bravo's Top Chef and TLC's Cake Boss are their networks' top series, while others ranging from IFC to Planet Green are opening their cupboards to new food shows.

And Scripps Networks, which saw prime-time ratings for its Food Network spike 29% this year to a new record, is turning its underachieving Fine Living Network into a 24-hour Cooking Channel next May.
Scripps chief John Lansing says the sprouting of more food shows on other channels simply "broadened interest in the category," and much of the growth is coming from younger viewers. It's a long way from Julia Child— portrayed by Meryl Streep in summer's Julie & Julia — and her TV successors, Martha Stewart and Rachael Ray.
Food Network's ratings took off only when the channel sidelined "stand-and-stir" demonstrations from prime time in favor of competitions (Iron Chef America, Next Food Network Star) and celebrity-chef series…. Programmers say a recessionary trend toward home entertaining has driven the genre. "Culturally right now, food is a comfort device," says TLC chief Eileen O'Neill, who's peppered her network's schedule with shows about barbecue pitmasters, dwarf chocolatiers and that New Jersey cake guy, tapping more male viewers.
More here at USA TODAY
http://www.tastetv.com/theme2/wp-content/uploads/2010/01/food-logo.png
146
160
TasteTV
http://www.tastetv.com/theme2/wp-content/uploads/2014/06/enfold-logo-test2.jpg
TasteTV
2010-01-09 17:23:00
2010-01-09 17:23:00
Food shows are whipping TV networks into a frenzy - USATODAY.com