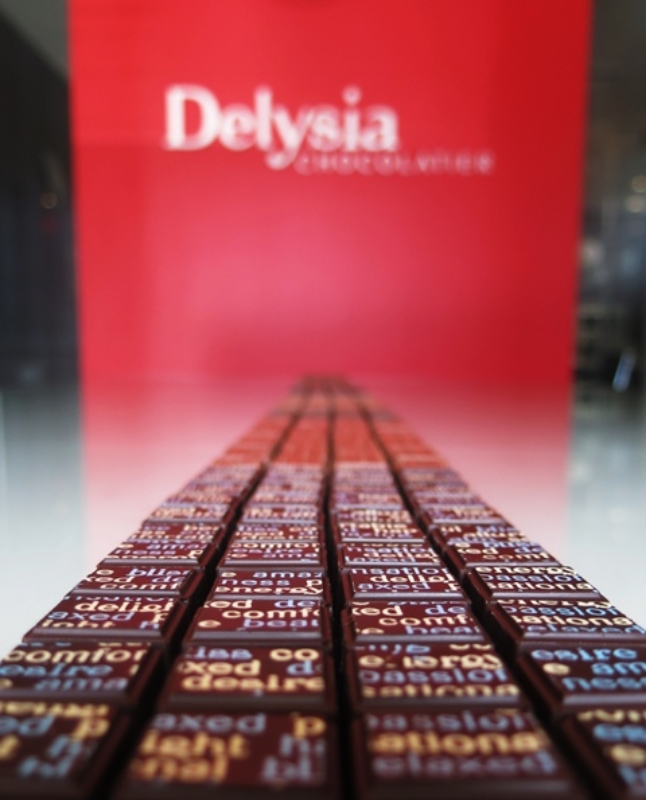 Multiple Chocolate Salon award winner Delysia Chocolatier is opening a new Chocolate Culinary Center in Austin. This is good news for the good people of Texas, as well as those who sample Delysia chocolates at various events, retailers, and via the mail.
Per their announcement:
Celebrated premium artisan chocolate manufacturer Delysia Chocolatier has announced plans to open a state of the art chocolate culinary center this November. Located in North Austin, Texas, the 2000 square foot Delysia Chocolate Culinary Center will serve as both the base of operations for the award-winning chocolatier and as a community gathering space that will host educational classes, chocolate pairing events, pop up dinners and more.
More than two years in the making, the technologically advanced Delysia Chocolate Culinary Center is the first complex of its kind in the State of Texas. The ultra-modern edifice showcases an impressive 23 x 32 foot kitchen, exquisitely equipped with stainless steel Bosch appliances, leading edge tempering machines, island and expandable seating, as well as a special chocolate cooling room and conditioned space, guaranteeing perfect crystallization. The center also includes a 16 x 12.5 foot conference room decked out with a 65" LED Smart TV with Theater 3D and floor-to-ceiling glass doors and walls. Upon entering the Chocolate Culinary Center, guests are greeted in a luxurious lobby that features an intricately-branded design that includes Italian hand-blown glass lighting fixtures, a commercial grade audio system and wireless smartphone charging stations. Strategically coordinated natural lighting highlights the stunning craftsmanship and forward-thinking scope of the culinary center's artistic architecture, adding to the high tech headquarters' alluring charm.
At the Delysia Chocolate Culinary Center, chocolate lovers will be able to experience firsthand the process of making chocolate, learn where their chocolate originates from and receive education on its health benefits. The center will become an educational hub where the people of Austin and its surrounding communities can gather with friends and families to enjoy a peerless, positive chocolate "experience". In short, the Delysia Chocolate Culinary Center is a modern day chocolate factory.
"Six years ago, when I launched Delysia Chocolatier, it was a very small endeavor. A hobby," states founder and chocolatier, chef Nicole Patel. "I never imagined that we would one day own our very own facility, nor that we would have the support to grow to such a size. After two years of hard work, headaches and setbacks, I am proud to announce that we have finished work on our chocolate culinary center. It is my sincere pleasure to open the doors to Austin's first chocolate culinary center and to introduce to a larger market, the wonderful and sustainably crafted chocolates that we produce."
Simultaneously, Delysia Chocolatier has been named one of the Best Chocolatiers and Confectioners in America by the International Chocolate Salon Awards. Delysia was one of only ten chocolatiers to receive the six-star rating and is the only Texas-based chocolate company to land the perfect appraisement. This Best Chocolatiers & Confectioners award recognizes the artisan company's achievements in the Bridal category (Gold medals for solid chocolate cowboy boots, chocolate invitations, and two-piece custom salted caramel and orange truffle favor boxes); Bars competition (Silver medals for Salt Lick Dry Rub bark and Pecan Cayenne bark); and Top Truffle Artistry (Gold medal for the Jalapeño Tequila truffle). The International Chocolate Salon entrants, presented by TasteTV and Chocolate Television, were judged during Salons in San Francisco, Los Angeles, Seattle and also standalone Chocolate Salon Award Competitions. This is Delysia's second consecutive year being named to the International Chocolate Salon's prestigious list.

REVIEWS
"In just five short years, Delysia Chocolatier has become Austin's premier artisan chocolate maker. There is no mass production at Delysia: Each artisan truffle is handmade personally by the chocolatier herself." – AUSTIN WOMAN
  "Delysia Chocolatier is a tiny confectioner in Austin, TX…the chocolate is sweet and good." – WINE SPECTATOR
  "Nicole Patel didn't set out to become a chocolatier, but when the Texas A&M-trained engineer was laid off from her job with a local tech firm, her hobby of making chocolate truffles slowly presented itself as a possible career change…now, Patel's chic line of custom sweets is available online and at select retailers, restaurants, and Texas winery gift shops in Austin and the Hill Country." – AUSTIN CHRONICLE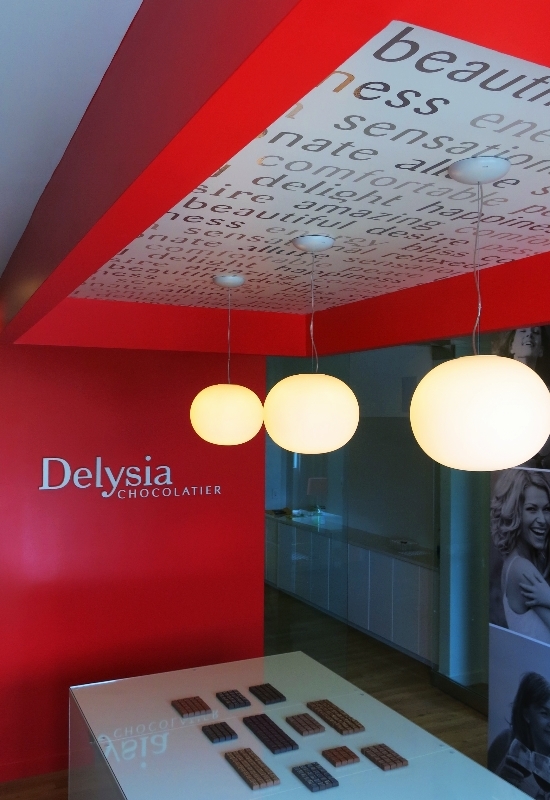 http://www.tastetv.com/theme2/wp-content/uploads/2014/10/Delysia-IMG_5025.jpg
864
1152
TasteTV
http://www.tastetv.com/theme2/wp-content/uploads/2014/06/enfold-logo-test2.jpg
TasteTV
2014-10-08 21:15:13
2014-10-08 21:32:05
Award Winner Delysia Chocolatier reveals new Chocolate Culinary Center in Austin