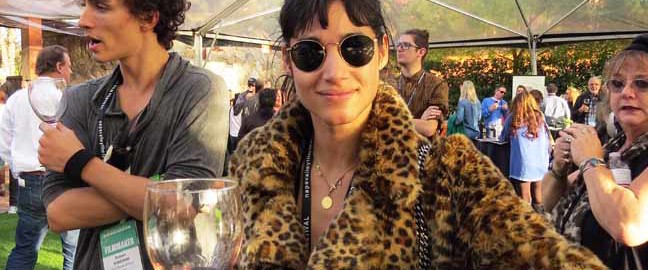 In honor of the film, "Sideways," which romanticized wine tasting, elevated Pinot Noir, and looked askance at Merlot, this year's Napa Valley Film Festival held a special Merlot Panel, as well as a Merlot Tasting event called "We're Drinking Merlot!"
The panel was moderated by Sean Quinn, the NVFF Wine Program Manager, and included panelists Jim Laube (Editor, Wine Spectator magazine), Tom Rinaldi, Chris Carpenter (Winemaker, La Jota), and Hailey Trefethen (Trefethen Family Vineyards). Warming up the well-helled crowd was the "How to Taste Like a Pro" seminar presented by MaryAnn Worobiec, Senior Editor of Wine Spectator magazine. These events honor not only the role of merlot in the film "Sideways", also the positive impact that "Sideways" had on the increase in quality and palate of today's Merlots.
http://www.tastetv.com/theme2/wp-content/uploads/2014/11/NVFF-Merlot-IMG_3639.jpg
648
648
TasteTV
http://www.tastetv.com/theme2/wp-content/uploads/2014/06/enfold-logo-test2.jpg
TasteTV
2014-11-17 21:35:17
2014-11-17 21:47:11
Cult Merlots shine at Napa Valley Film Festival's homage to "Sideways"