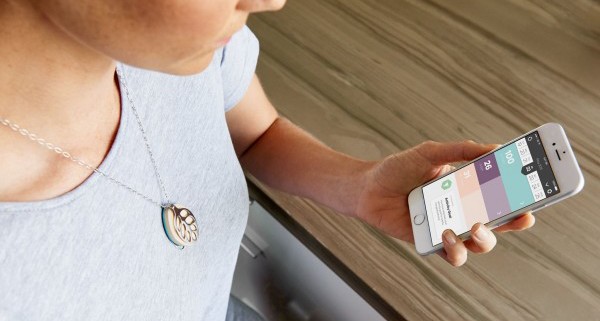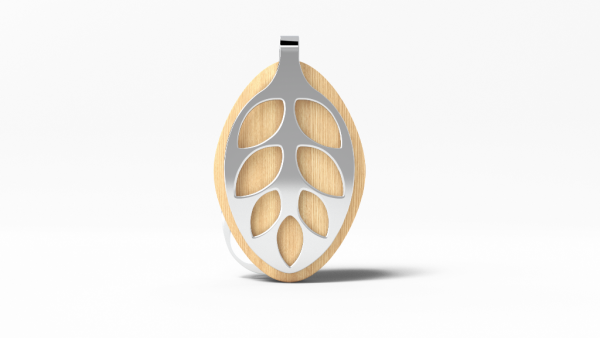 Men are from Mars, Women are from Venus? Maybe. But one thing is certain, they are built differently. That's why apps and wearables have a wide margin of error if they are created with both sexes in mind. They can miss gender specific topics, and that's where Bellabeat comes in.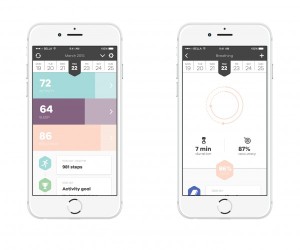 Bellabeat, a company dedicated to creating innovative and beautiful technology for women, today announces the Limited-Edition LEAF, the latest in smart jewelry that monitors women's activity, sleep, stress and ovulation. The LEAF seamlessly combines a stylish piece of jewelry with innovative health tracking technology, particularly its mechanism for tracking breathing in relation to stress levels, to provide women with wellness data and recommendations through the LEAF app. Check out the LEAF in action here.
The Limited-Edition LEAF is nature-inspired, designed with sustainably sourced 7,000-year-old dark Marshwood and embellished with gold leaf plating, available in five different styles. Bellabeat also offers a new collection of chic accessories that can be paired with the LEAF to fit women's individual styles from Boho Chic to Downtown Edge.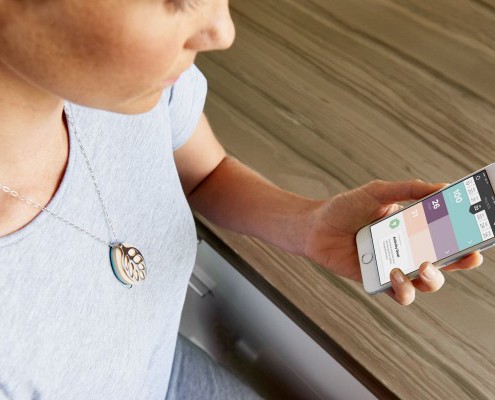 The LEAF stays with you throughout the day, stylishly tracking your daily activity, sleep and stress, revealing life patterns via the LEAF app. Receive real-time feedback in the form of slight vibrations, notifying you to increase or decrease your activity and reminding you about other aspects of your health, such as getting more sleep or even an alarm to start the day. The LEAF app even helps to monitor your monthly menstrual cycle by tracking expected days and providing information based on your activity, sleep and stress levels. As you continue to use the LEAF, it becomes smarter by learning your personal habits and tailors feedback accordingly. The LEAF is truly unique in that it allows you to cross reference your cycle with trends in your daily activity, all easily viewable in your app. It truly is a best friend and health coach combined into one beautiful package.  Wearable smart jewelry has never been so beautiful, functional and effortless.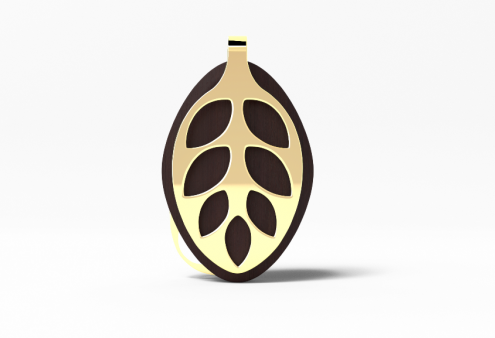 STRESS
The LEAF monitors stress levels by measuring the rise and fall of your breath when worn as a necklace. This breathing data is cross-referenced with stress level entries you input into the LEAF app and, over time, the app learns how your breathing correlates with stress.
MOVEMENT
The LEAF monitors daily activity by tracking every movement you make. The data syncs with the LEAF app where you can view your progress in an instant.
SLEEP
The LEAF monitors sleep by tracking the small movements you make while in bed, learning how long you spend in each stage, and determining how long and how well you've slept.
REPRODUCTIVE HEALTH
The LEAF assists with monitoring your menstrual cycle, and even reminds you in the days leading up to your next period. Women trying to conceive are able to identify ovulation days to increase their chances of successful conception. By cross referencing your daily activity in the LEAF app with your menstrual cycle, women are able to better understand their health trends during this specific time.
http://www.tastetv.com/theme2/wp-content/uploads/2015/06/BellabeatAPP_6-600x400.jpg
400
600
TasteTV
http://www.tastetv.com/theme2/wp-content/uploads/2014/06/enfold-logo-test2.jpg
TasteTV
2015-06-14 11:43:12
2015-06-14 21:07:03
Bellabeat launches LEAF Stress Tracking Smart Jewelry