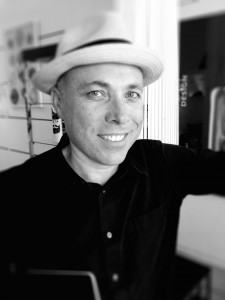 TasteTV chats with style guru Vas Kiniris, founder of the retail furnishings and furniture boutique, Zinc Details, about what's hot in the world of design.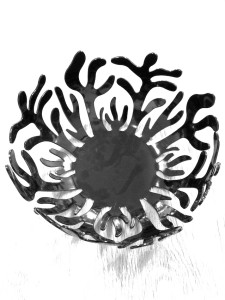 TasteTV: How are Scandinavian, Japanese different than other kinds of designs in the home?
VAS: After studying and working as architects in the Bay Area,Zinc Details was founded over 20 years ago by me and my wife, Wendy. At that time modern design wasn't valued and people were looking to postmodernism for inspiration. Most design was decorative and overdone. Think fleur de lys, porticoes and colonnades everywhere… We were interested in a parred down aesthetic that promoted a "less is more" aesthetic but with soul! We liked to showcase the beauty and integrity of the natural material, and the clarity of the design. Also true innovation without being gimmicky or kitsch! For us, the Scandinavian and Japanese aesthetic clearly exemplified these design points. Both cultures appreciate the natural beauty of the materials and clarity of design. Also both cultures draw inspiration from their long history of design and crafts! These days we look for these qualities in all cultures and we are constantly inspired by all the countries and communities we travel to, near and far!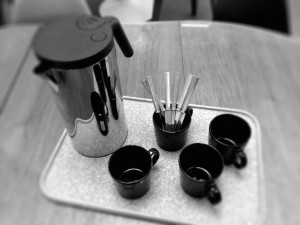 TasteTV: What about housewares such as dinnerware and tea-ware?
VAS: In addition to our ever evolving range of national, international and local furnishings, we also carry a select curated selection of housewares. Again we take inspiration from the Scandinavian aesthetic of well made timeless and versatile design classics, new and old! We also carry a select range of vintage accessories which, in our opinion, really make a house into a home! We encourage our customers to mix and juxtapose products from all over the world, and different eras too! So a vintage Japanese teapot can mix seamlessly with a set of Finnish tea cups and presented on an Italian tray!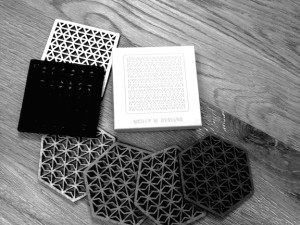 TasteTV: What drew you to focus on this theme?
VAS: We love design and we love to seek innovation and integrity of materials in our lives! We are also contemporary American designers living and working on the West Coast. This is important because we are multicultural and constantly inspired by the world around us. It's second nature for us to mix seemingly disparate cultures and eras into our lifestyle. This is what we are constantly showcasing in our store.
My wife and I are also come from different cultural backgrounds and we bring our rich cultural backgrounds and experiences to Zinc Details. I was born in Greece and raised in the Bay Area and Wendy is a third generation Japanese-American who was born in Boston and grew up in Texas!
TasteTV: Is the design community doing anything that you find particularly exciting?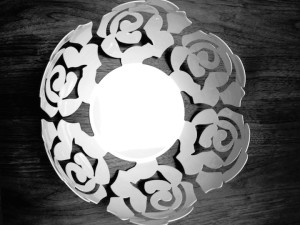 VAS: I am particularly excited by the design community's movement toward design that isn't based on meaningless consumption and non-trends. Many designers are now drawing inspiration from ago old crafts which are indigenous to their culture or country. So there's a cultural foundation to their products! The worlds of craftsman and designers are finally coming together!
TasteTV: What about the younger designers, how are they getting their names out there and their foot in the door?
VAS: When we first opened our store, we only carried products by local artists and craftspeople! These days there is a strong community of designers who are crafting and producing products right in the Bay Area! Designers are getting their names our there by forming groups and associations which give them a louder voice in the design community. IE Renegade Fair and the American Made. They are also using pop-up shops and social media to get their names out to the public! They are definitely more innovative and resourceful bunch!
TasteTV: Have you noticed any trends since you opened the store?
VAS: The local movement has finally hit the design scene. There's an awareness and pride in the local design/artist scene. People are looking for an authentic design that speak to the local design scene.
http://www.tastetv.com/theme2/wp-content/uploads/2015/07/Zinc-Details-IMG_9790.jpg
648
864
TasteTV
http://www.tastetv.com/theme2/wp-content/uploads/2014/06/enfold-logo-test2.jpg
TasteTV
2015-07-06 15:57:29
2015-07-06 15:57:29
Zinc Details - From Stylish Interior Designs to popular Retail Brand