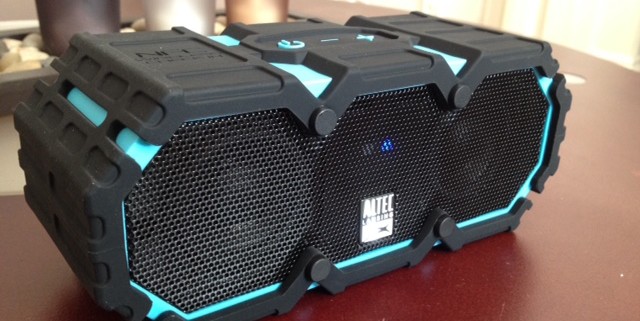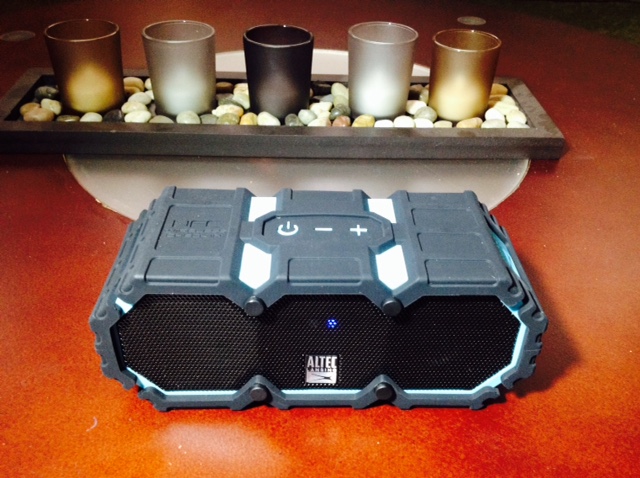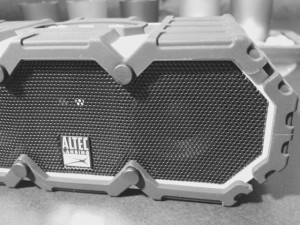 A Bluetooth speaker that floats may seem a little extravagant, but when you are in the shower or at a pool party then it's definitely the first thing you appreciate when you are listening to your tunes. Of course, if you are also having a picnic and it starts to rain, then knowing that the music will continue to rock 'n' roll is very satisfying as well.
But what about scaling the Himalayas or hiking through the Amazon?
Not a problem.
Being both waterproof and dependable are just two of the great features of Altec Lansing's LifeJacket 2 Bluetooth everything-proof speaker. The feature that we appreciate the most however, is the fact that the sound is so nice and clear that it really allows you to appreciate your playlist.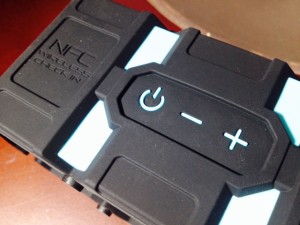 Altec Lansing says that the speaker is as rugged as they come, including water submersible, and sand, snow and shockproof. It also has a 16-hour battery life (very useful), can be used as a speaker phone (very cool), and has a power bank that you can use to charge other device (very convenient).
With a speaker of this size there are other fringe benefits as well. For example, you can place it in out-of-the-way spots where it cannot be seen and yet provides that soothing ambience or atmosphere that you need at any time of day… or night.
There is also the capability of turning it up so loud that it annoys your neighbors and wakes your roommates. But that just goes to show how loud it can go and still keep the high fidelity of your audio enjoyment.
The industrial design of the unit appears to be quite sturdy and able to "take a licking and keep on ticking," as they say. But, we have not put it to that test so we cannot say if you can drop it off of a roof and still have music playing. It is likely not recommended.
On the plus side, even without this test we can say that we do recommend Altec Lansing's LifeJacket 2 speaker to anyone who at least wants to party in the shower.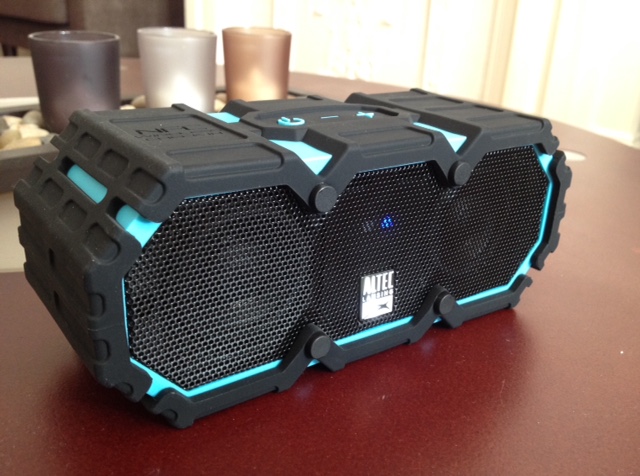 Product Dimensions: 3.125″ x 7.5″ x 2.825
Compatibility: Apple, Android, BlackBerry, tablets and laptops
Wireless Range: 33 feet
Battery Type: Lithium-Ion
This review is for model IMW577. See more here about IMW575.
Below is an interesting video about 'ruggedness':

Life Jacket Vs. Paul Murray at Tripwire from Sirk Productions on Vimeo.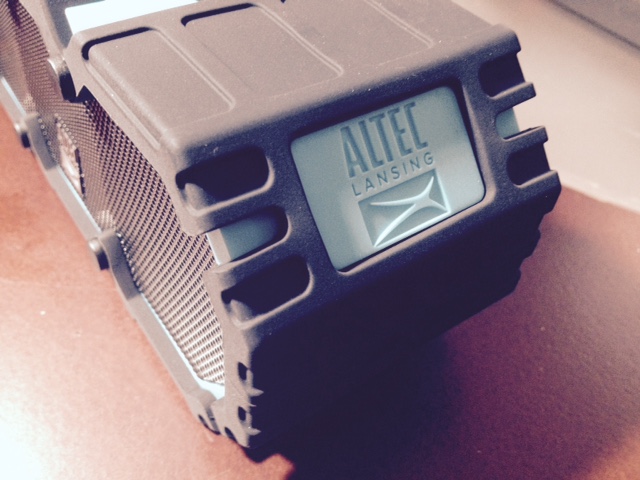 http://www.tastetv.com/theme2/wp-content/uploads/2015/10/Altec-Lansing-BluetoothSpeaker-1.jpg
476
640
TasteTV
http://www.tastetv.com/theme2/wp-content/uploads/2014/06/enfold-logo-test2.jpg
TasteTV
2015-10-07 18:35:15
2015-10-13 22:06:50
The Indestructible Waterproof Bluetooth Speaker from Altec Lansing