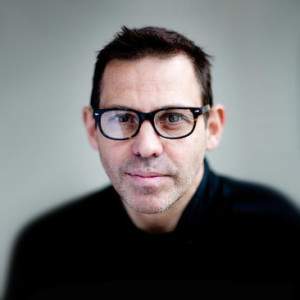 Three-time James Beard "Best Southwest Chef" semifinalist and "Top Chef" contestant, celebrity chef John Tesar will bring a true taste of Texas to Miami at the South Beach Wine & Food Festival as the official ambassador for 44 Farms, the artisanal ranch that is providing all beef for the "Epic Collaboration Dinner."
The Epic Collaboration Dinner features acclaimed chefs Francis Mallmann, Paul Qui and Gabriel Ask at Los Fuegos in South Beach.
While in Miami, Chef Tesar is also presenting 44 Farms products during "SOBEWFF® presented by Food & Wine" including:
Fontainebleau Miami Beach presents Wine Spectator's "Best of the Best, " in which 60 of the nation's top chefs present their most gourmet samplings
The second annual incarnation of "Meatopia," the world's most famous celebration of all things meat
Says Chef Tesar, "I'm proud to represent one of the favorite purveyors of meat that I serve at my steakhouse Knife at The Highland Dallas."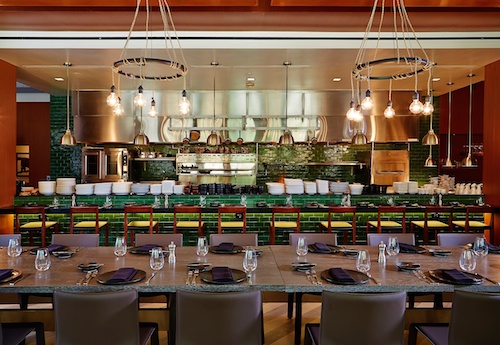 About 44 Farms Steaks
44 Farms Steaks is the U.S.' premier producer of ethically raised Angus steaks for the home chef and serious amateur cook.  Proudly headquartered in Cameron, Texas 44 Farms was founded in 1909 by Sherwood and Josie McClaren and is still family-owned today. For more than 100 years it has been a place customers can know their rancher.
Renowned for their fine marbling, 44 Farms Steaks boast superior tenderness, juiciness and flavor, winning them a place at the tables of top restaurants across the country.  Boasting a peerless approach to sustainability, animal care and breed research, 44 Farms ranchers produce steaks with no added hormones, antibiotics or artificial ingredients.
About Chef John Tesar
Tesar is a restaurateur and chef known for his stylish, modern American cuisine prepared with classic European techniques. His innovative culinary perspective and no-nonsense personality have garnered much acclaim throughout his 20+ years in the restaurant industry, including national nods from Esquire (named to Best New Restaurants for two consecutive years) Food & Wine, New York Magazine and The New York Times, appearances on The Today Show, The Early Show and Esquire's "Restaurant Revolution" as well as winning the inaugural season of Food Network's "Extreme Chef." Tesar's current  restaurants include Knife at The Highland Dallas, Oak and The Royale. He is also working with Flatiron Books and Macmillan on a book, "Knife: Modern Steak and All American Meats," that will be published in spring 2017 in addition to a television show.
http://www.tastetv.com/theme2/wp-content/uploads/2016/02/SOBEWFF-croppedImg_942838324.jpg
482
870
TasteTV
http://www.tastetv.com/theme2/wp-content/uploads/2014/06/enfold-logo-test2.jpg
TasteTV
2016-02-24 16:40:31
2017-12-04 19:00:27
Chef John Tesar hits South Beach Wine & Food Festival in Miami