10 Questions with Rosie Mercado – Plus Size Supermodel Shares Recipe and Style Tips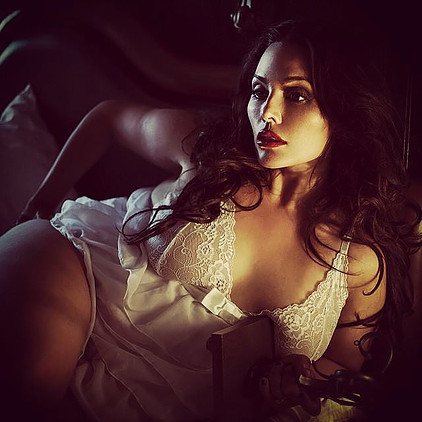 Attractive people come in all shapes and sizes, just like Plus Size Supermodel Rosie Mercado. Rosie takes a moment from her hectic schedule to chat with us about her ideas on the topic, and on how to get ahead.
Of course, Rosie isn't the only famous Plus Size supermodel hitting the magazine covers these days. In fact, they are in quite high demand.
As TRUE Model Management explains, "The modeling world is changing by storm. Crowds are used to seeing size zero models strutting down the runway with their slim bodies and fierce facial expressions. But now, models are getting curvier, presenting more of a fuller body size and exuding top confidence… TRUE Model Management has a full roster of curvy models, which they represent for top projects all over the world. With agencies signing fuller models and embracing their full figures, it's amazing to see fellow plus size models conquering the fashion industry and doing everything people said they couldn't."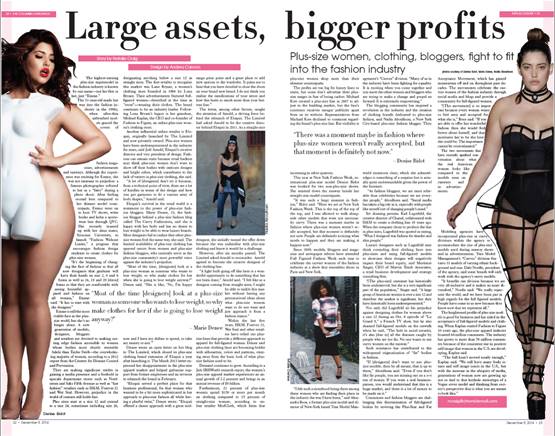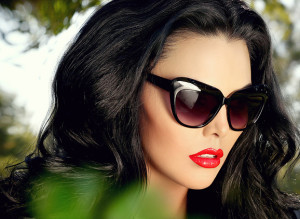 1. How long have you been in the business?
I have been a professional model for 6 years.
2. What got you started?
I started as a celebrity make up artist and got my break in the modeling industry through the Miss Plus America Beauty Pageant and becoming the face of Full Figured Fashion Week in NYC six years ago.
3. What is your latest project?
I am working with Univision on a special project and will be walking in Pulp Fashion Week in Paris.
4. How did you get that gig?
My relationship with Blanche at Pulp Fashion Week began last year in June when we met at a meet and greet; she instantly started talking to me about being a part of Pulp Fashion Week in Paris!
I landed the Univision assignment after my weightloss story went viral and caught the attention of producers at Univision.
5. How do you describe it to someone who has never heard of it?
I am a plus size model and host. I represent curvy women and have the opportunity to do on air interviews, beauty segments and modeling!
6. Do you like to cook?
I'm Latina! Yes, I like to cook for the ones I love!
7. What is one of your favorite recipes; can you share it with us?
I love albondigas.
Ingredients
· 300 grams each of good quality ground turkey
· 1 medium finely chopped onion
· 1 heaped teaspoon of smoked paprika
· 1/2 tsp of thyme
· 2 tbsp of chopped fresh parsley
· Large handful of breadcrumbs
· Zest of 1 lemon
· Egg to bind
Cooking instructions
For the meatballs:
1. Mix all of the above ingredients and shape in to whatever size meatballs you fancy.
2. Then bake in oven or pan fry to gain some color. (It's sometimes a good idea to pan fry just one to check for seasoning.)
For the sherried tomato sauce:
1. Fry chopped onions and garlic.
2. Add good quality chopped tomatoes and dry sherry.
3. Let it reduce.
4. Add chopped parsley and passata.
· Put the meatballs into an oven to table dish, pour over the tomato sauce and then put into the oven until it bubbles.
· Sprinkle with chopped parsley and serve.
8. Which are you: Wine Drinker, Beer Drinker, Cocktail Drinker, Water Drinker?
I love wine but I have traded it in for water to keep healthy, hydrated and energized on my journey to optimal health. My body is my temple!
9. Do you have a favorite designer?
I love Carolina Herrera!
10. Do you have any advice or tips for people who aspire to follow in your footsteps
In anything you do, you must be authentic, true to your values and persistent! If you stay true to those three things, you will attract abundance and turn your dreams into reality!
Don't share your ideas with everyone; work to bring them to life. There will be naysayers along the way, but if you want your dreams to become reality badly enough, their negativity will not stop you! It will help you create an unstoppable drive to make the impossible possible!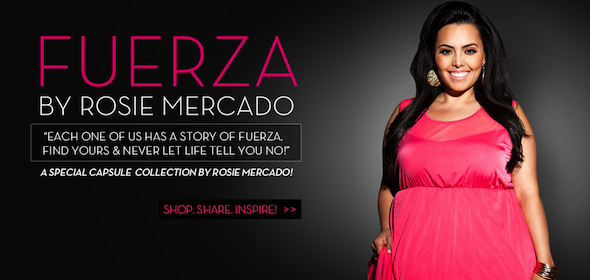 For more related to this topic, here are a few of our picks: