Top 15 Wines from Pinot Days San Francisco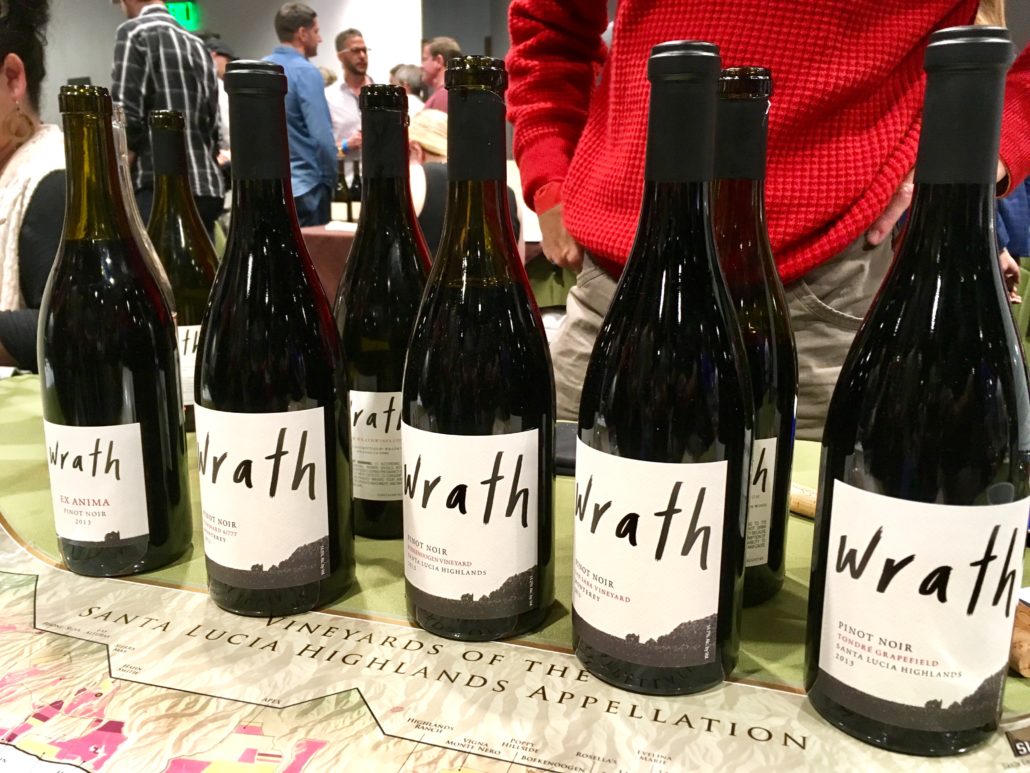 Pinot Days is the biggest Pinot Noir tasting in the world, and the most recent festival took place in San Francisco's downtown, at the historic Westfield Centre. This leading wine event featured scores of wineries focused on the art of the Pinot Noir.
The Pinot Noir grape is one of the most famous in winemaking circles. It has long been one of the primary varietals in France's Burgundy (Bourgogne) region, and was made famous as the wine to taste in the cult film, "Sideways."
TasteTV and TASTEABLE CALIFORNIA visited the Pinot Days event, and talked with many of the winemakers, as well as tasted their creations. We found a heady variety of styles and labels, many of which were fantastic homages to this majestic grape. There were over 100 pinots from every important pinot noir region, from the Russian River Valley to the Santa Rita Hills, Oregon to the Anderson Valley to the Sonoma Coast
From this assortment we curated a collection of what we considered to be some of the best or most interesting, and have awarded them the title of "TASTEABLE Top Wine Picks" from the Festival, or as we call them, "The Pinot Days 15."
ABOUT PINOT DAYS SAN FRANCISCO
Pinot Days takes place annually in a number of cities across North America.
Pinot Days San Francisco launched a decade of seriously fun events featuring pinot noir and the passionate, fascinating winemakers who craft it. Now their biggest event, Pinot Days San Francisco has become the largest single gathering of pinot noir producers in the world, with scores of small, thematic, intimate events around the Bay leading up to their Grand Festival at the Bespoke at Westfield.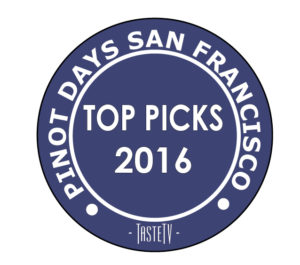 PARTICIPATING EXHIBITORS
Participating Exhibitors- Ancien Wines, Artesa Winery, Atlas Wine Co., August West Wine, Bailarin Cellars, Baldacci Family Vineyards, Basel B Chocolate, Belden Barns, Belle Glos Wines, Benziger Family Winery, Bernardus Vineyards and Winery, Blue Farm Wines, Burning Bench Cellars, Camlow Cellars, Chenoweth Wines, Copain Wines, Davis Bynum Wines, Domaine Carneros, Domaine Della, Don Sebastiani& Sons, Dutton-Goldfield Winery, El Porteno Empanadas, Expression Wines, Failla, Farm Fresh To You, Fess Parker Winery & Vineyard, Foxen Vineyard, gainey vineyard, Gary Farrell Winery, Gracianna, Halcon Vineyard, J Vineyards & Winery , J. Lohr Vineyards & Wines , Jigar Wines, Kanzler Vineyards, Keller Estate, Landmark Vineyards , LIOCO, LunaOlivo, MacMurray Estate Vineyards, MacPhail Family Wines, MacRostie Winery & Vineyards, Mahoney Vineyards, Mansfield-Dunne Wines, Martinelli Winery, Matrix Winery, Meiomi, Monterey Chocolate Company, New Zealand Winegrowers, Nunes Vineyard / St. Rose Winery, OConnor Vineyard, Pangloss Cellars, Papapietro Perry Winery, Patricia Green Cellars, Pellegrini Wine Co., River Myst Haven, Robert John Russo Gallery, Ryan Cochrane, Saintsbury , Scherrer Winery, Schug Carneros Estate Winery, Sea Smoke, Sedition Wine, Siduri Wines, small + tall, Sojourn Cellars, Spell Estate, St. Francis Winery & Vineyards, Talisman Wines, Talley Vineyards, Test Winery, Testarossa Winery, Texture Wines, The Calling, Three Sticks Wines, Trombetta Family Wines, Venge Vineyards, WALT Wines , Whistler Vineyards, White Hart, Windy Oaks Estate, Wrath