Tonnino uses Taste and Sourcing Location App to Refine the World of Gourmet Tuna
Tuna is a great and tasty food, but if you eat it often there are important things to know. For example, does it contain mercury, is it dolphin safe, and is it sustainably harvested?
Tonnino tuna is all of the above. It is safe on all counts, and it is delicious. Packaged in sleek glass bottles in olive oil, with labels that excitedly describe the contents, this brand takes canned tuna to a gourmet level.
Tonnino comes in various flavor combinations, such as oregano, black pepper, or lemon, as well as from different parts of the tuna. For example, the "Ventresca" comes from the underbelly of the tuna, one of the most desirable parts of the fish. You also can locate the source of the fish you are tasting. Simply use the locator code on the bottle and enter this into an app on the website. It will show you the source of the fish in this bottle. A fantastic use of technology and packaging.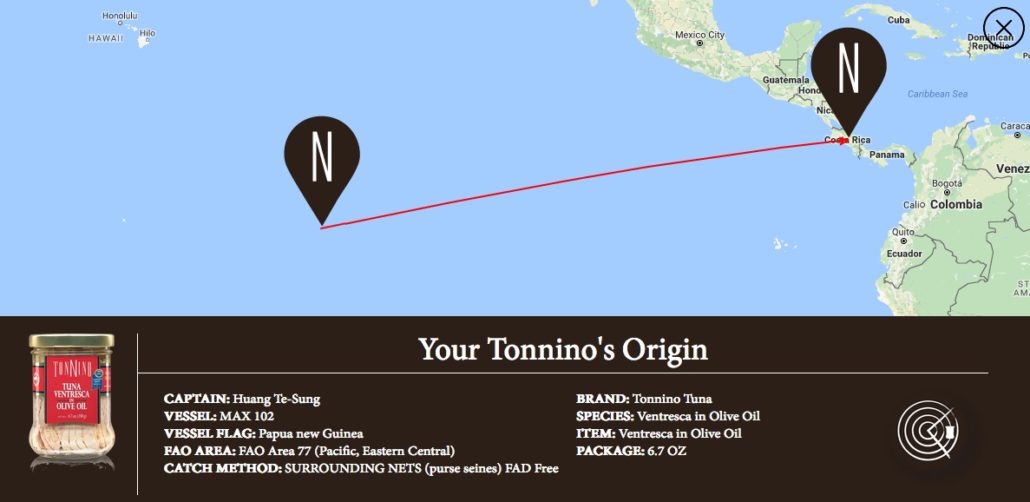 Enjoy in snack on bread or crackers, and hors d'oeuvres, or in a complete recipe, such as the one below.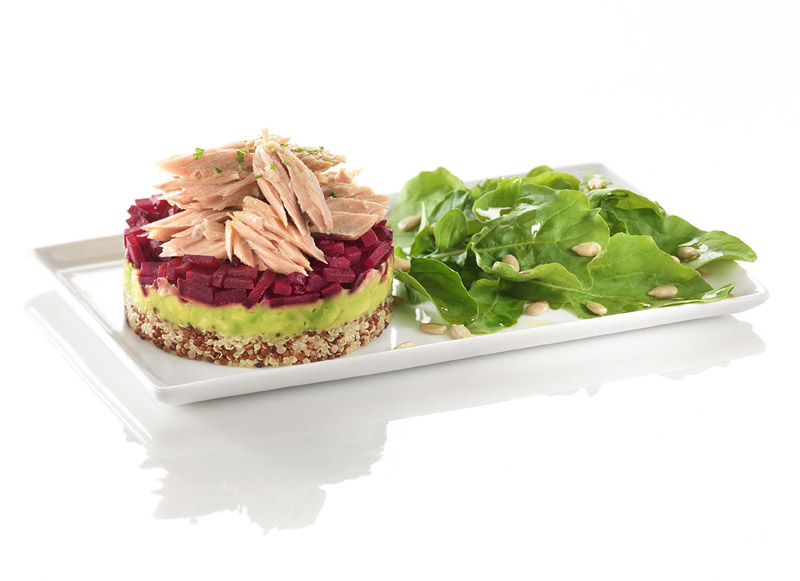 Tuna and Veggies Tower
Ingredients
2 avocados
2 cooked beets
2 jars of Tonnino Tuna Ventresca in olive oil (380gr o 10oz)
2 cups of cooked white and red quinoa
100 gr. of arugula
¼ cup of sunflower seeds
4 tbsp of parsley
2 tbsp of white balsamic vinegar
6 tbsp of Tonnino olive oil
2 tbsp of lemon juice
1 tbsp of soy sauce
Salt and pepper to taste
Preparation
1. Cut the beets in small cubes, add 3 tbsp of extra virgin olive oil and 1,5 white balsamic vinegar. Add salt and pepper and the parsley at the end.
2. Peel the avocados and smash them roughly with a fork. Add salt, pepper, 2 tbsp of olive oil (from the Tonnino jar), 2 tbsp of lemon juice and soy sauce.
3. Put the quinoa in the base, then the creamy avocado and the beet on top. Add the ventresca with the chopped parsley at the end.
4. The arugula can be placed around the veggies. Add some drops of olive oil, vinegar and sunflower seeds.