Food Chain White Castle gets Concert in Honor of Designer Uniforms by TELFAR
TELFAR recently hosted a monumental party at The Well, 272 Meserole Street, Brooklyn, in celebration of his new unisex-uniform for fast food chain White Castle's nearly 400 locations and 10,000 team members nationwide! The original party venue at White Castle in LeFrak City, Queens — where the designer was born, raised and lives to this day, was shut down by the NYPD 72 Hours ahead of the celebration, despite 6 months of planning and proper permitting leading up to.
The party last night was a show of solidarity as thousands of TELFAR's fans showed up, showing their commitment to the charity this event went towards, and captured the surreal spirit of TELFAR's past New York Fashion Week Afterparties at the White Castle in Times Square that have become legends of New York nightlife.
Venus X, Total Freedom, Joseph Labeija DJed sets for the night, followed by a duet between Dev Hynes (of Blood Orange) with Brooklyn-based R&B chanteuse Ian Isiah. The party finished with a surprise performance by Cam'ron and Akinyele to over a thousand fashion-fans!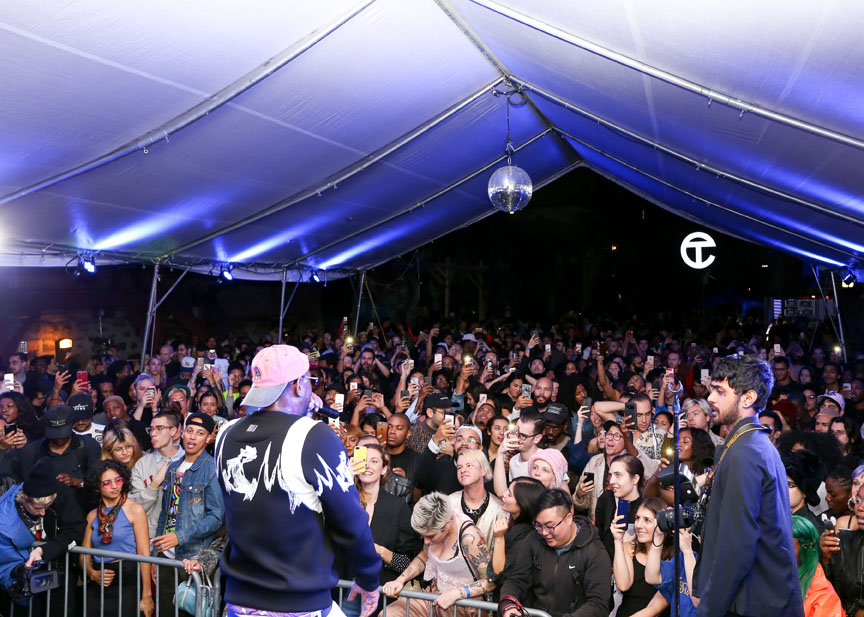 Guests included Telfar Clemens, Babak Radboy, Jamie Richardson (White Castle), Avena Gallagher, Cam'ron, Venus X, Dev Hynes, Alec Reinsten (Despot), Ian Isiah, Ashland Mines (Total Freedom), Joseph Labeija, Stuart Comer (MoMA), Piper Marshall (Curator, Mary Boone), Torey Thorton (Artist), Marcelo Krasilic (Photographer), Daniela Latilia (Performance Artist), Corey Walsh (Artist), Pati Hertling (Curator), K8 Hardy (Artist), Tschabala Self (Artist), Lizzi Bougatsos, (Artist) Raul Lopez (LUAR), David Moses (Vaquera), Claire Sully (Vaquera), Esther Gauntlett & Jenny Cheng(Gauntlett Cheng), Alex Wiederin (Buero New York), Ruth Gruca (MADE), Becca McCharen-Tran (Chromat), Felix Burrichter (Pin-Up), Torraine Futurum, Joseph 'Gitoo' Wright, Julia Fox, Hanne Gaby Odiel, Luke Gilford, Lola Kirke (Actress), Zoe Kestan, Matheus Lima, Haley Wollens, Paloma Elsesser, Niki Takesh, Richie Shazam, Madeline Poole, Gia Garison, Sarah Abney, Charlotte Kidd, Jude Liana, Camilla Venturini, Crystal Moselle, and more.
@TELFARGLOBAL | SHOP.TELFAR.NET | #LEFRAK
WHERE: The Well, 272 Meserole St, Brooklyn, NY 11206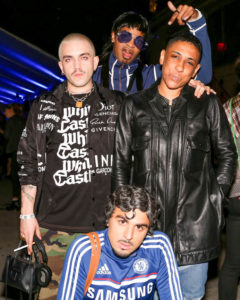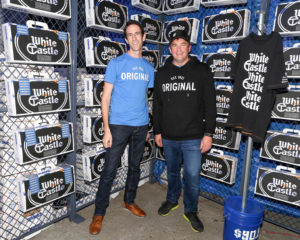 About TELFAR
Launching his eponymous line in 2005 at the age of 18, Liberian-American unisex prodigy Telfar Clemens has developed with remarkable fidelity a brand and a design vocabulary which is uniquely democratic and strikingly original. The TELFAR vision is rooted in taking what is most utterly normal in the American wardrobe and culture and accelerating it. Deconstructing its form; re-imagining its function; and projecting it into the future. From his 10 year retrospective at the 2016 Berlin Biennale for Contemporary Art to his commission to design the new uniforms for the iconic White Castle hamburger chain — for TELFAR there is no such thing as high and low. TELFAR's vision for fashion is totally horizontal and radically democratic. The result is a brand that bridges art and culture; music, nightlife, technology and style — known as much for its genre-bending projects, parties and presentations as for its clothes. With his nomination as a finalist in the Vogue/CFDA 2017 Fashion Fund, TELFAR has the opportunity to take his place in American Fashion future. www.telfar.net
About White Castle®
White Castle, America's first fast-food hamburger chain based in Columbus, Ohio, has been making Bold Moves™ as a family-owned business for more than 96 years. Cravers on-the-go can access sweet deals and place a pick-up order any time in the official White Castle app (iTunes App Store or Google Play) or in a grocery store near you. www.whitecastle.com