The Best Eye Cream picks by Review.com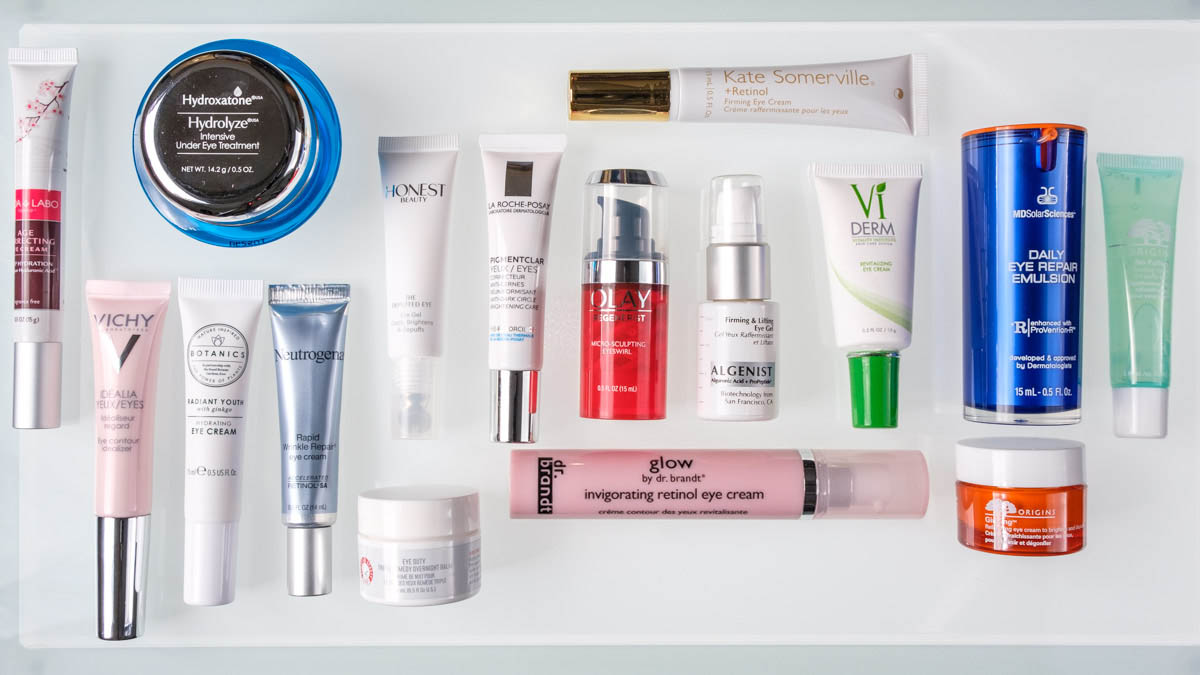 The Best Eye Creams
The eyes are said to be the windows into our souls, and they're also the first place to show aging and fatigue. That's why we have to take extra care of the delicate skin around our eyes. Whether it's dark circles, puffiness, or wrinkles, there are countless creams on the market promising to turn back the clock. Reviews.com took a look at eye cream ingredients in order to determine which creams are most effective at addressing your specific needs. Here is what they found:
Best Ingredients for Fighting Wrinkles
When it comes to fighting wrinkles around the eye area, there are three ingredients that our experts kept repeating: retinoids, peptides, and hyaluronic acid.
Retinoids are a well-documented wrinkle fighter. Derived from vitamin A, they help the skin slough off old cells and encourages production of collagen. But, eye cream with straight-up retinol is usually not a good idea for the sensitive, thin-skinned eye area. Because of that, most eye creams that target wrinkles usually have retinoids in a lower dosage, or a gentler derivative like retinyl palmitate, than anti-aging face creams.
Our experts also emphasized the effectiveness of peptides for a similar reason. "Peptides are small fragments of collagen and proteins that are meant to 'trick' the skin into thinking that its collagen is broken, and that it needs to make new collagen to replace it. Over time, it can help thicken skin and reduce the appearance of wrinkles," says Shainhouse.
Both retinoids and peptides can be drying, so a moisturizer is also key. The best: hyaluronic acid. It works by helping draw moisture into individual cells, plumbing them up and keeping them hydrated. We also included sodium hyaluronic acid, a salt derivative of hyaluronic acid, which offers that same benefit and is more easily absorbed by the skin.
We looked for eye creams that had either retinoids or peptides (these do similar things and not everyone can handle retinoids) and hyaluronic acid. We also cut alpha-hydroxy acids (AHAs). While the combo of AHAs and retinoids is common in wrinkle creams, it's too much for your eye area.
Best Ingredients for Dark Circles
The first thing to look for in the battle against dark circles is the same thing we use to jumpstart tired brains in the morning: caffeine. "You lose collagen and elastin under your eyes as you age," says Klein. "Since that skin is thin to begin with, the blood vessels show up more and more. Caffeine shrinks the blood vessels to help make that blue color less noticeable."
Helping to prevent future breakdown of elastin and collagen is also important. All the dermatologists we talked to said that antioxidants were the way to go. We used this dictionary from skincare expert, Paula Begoun, which ranks different antioxidants on their effectiveness in skincare products. We only considered antioxidants with "good" or "best" rankings.
Sunscreen was another must. Not only does it protect skin from sun damage, but also the right kind can help brighten up dark circles right away. "Morning creams with zinc oxide, natural minerals, or other optical diffusers will help conceal dark circles and provide sun protection, so they have dual purpose," says Klein. We call that a win-win.
Other nice-to-haves we prioritized: niacinamide, which is known for lightening up dark spots on skin; mica, a natural mineral that reflects light for immediate under-eye brightening; and peptides, which help rebuild collagen to make those blood vessels less noticeable (and, unlike retinoids, are fine to use in the daytime).
We also cut any eye creams that included retinoids. While using retinoids at night to rebuild collagen can help your dark circles be less apparent over time, for an immediate effect, the eye creams without these ingredients are your best bet.
Best Ingredients for Puffy Eyes
Treating puffy eyes has some similarities to treating dark circles: caffeine and antioxidants are must-have ingredients here too. Caffeine's constricting effect helps tighten up inflamed skin, and certain antioxidants are effective at reducing swelling. According to our experts, namely: green tea, vitamin K, chamomile, copper, licorice, and aloe vera.
We also cut retinoids. Those should be reserved for your nighttime regimen — constricting puffiness is best saved for the morning.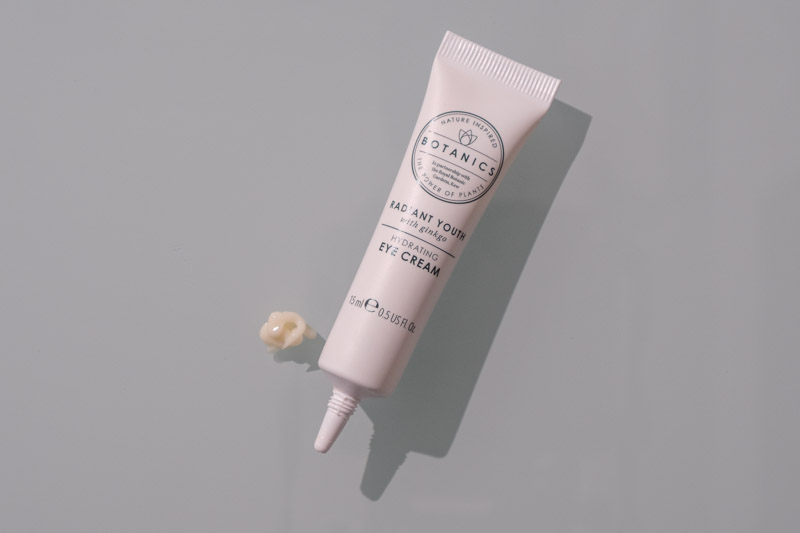 The Results
Botanics Radiant Youth Hydrating Eye Cream
Best Eye Cream for Wrinkles ($25)
Olay Regenerist Micro-Sculpting Eye Swirl Gel Cream
Runner-Up Eye Cream for Wrinkles ($38)
Neutrogena Rapid Wrinkle Repair Eye Cream
Runner-Up Eye Cream for Wrinkles ($17)
Dr. Brandt Glow by Dr. Brandt Revitalizing Retinol Eye Cream
Runner-Up Eye Cream for Wrinkles ($34)
Kate Somerville +Retinol Firming Eye Cream
Runner-Up Eye Cream for Wrinkles ($85)
Honest Beauty The Depuffed Eye Cream
Best Eye Cream for Puffiness ($32)
Origins No Puffery Cooling Roll-On for Puffy Eyes
Runner-Up Eye Cream for Puffiness ($36)
MDSolarSciences Daily Eye Repair Emulsion
Runner-Up Eye Cream for Puffiness ($82)
Best Eye Cream for Dark Circles ($31)
La Roche-Posay Pigmentclar Eyes
Runner-Up Eye Cream for Dark Circles ($43)