Standard Deviation's Alpha Jeans are Just Right
They say that there are many personal decisions you can make: your doctor, your dog, your spouse. Jean selection is however one of the most personal decisions you can make. The jeans have to fit well, flatter you, send the message that you want to send to the World, be comfortable enough to actually wear often, and finally, be affordable for your budget.
That is why our editors were thrilled to find that the Alpha (relaxed fit) jean from Stephanie Park and Manuel Gonzales-Luna's Brooklyn-based Standard Deviation hit all of the points above. In fact, as far as comfort and fit, they hit way above their reasonable price level.
Plus, because Style is the message we want to send to the World, we were more than pleased. Normally, relaxed fit jeans tend to be for an older, more conservative dresser. We found that the Alpha model, although not as slim as the Beta or as close fitting as the Gamma designs, was still straight and tapered enough to give the wearer a cool and sleek aura. Well done!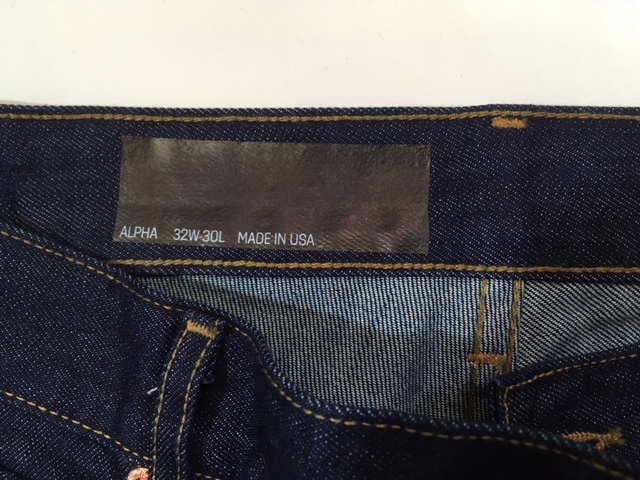 The Standard Deviation jeans are also made completely in the U.S.A and Canada. The materials comes from an old-school America mill, the staff is based in New York, and the construction is completed in Los Angeles.
The only downside to our current test is that we stuck with the basic Medium Indigo color. Our next trials will be from some of the other color choices, which include Dark Indigo, Light Indigo, Black, and Grey.