AC Hotel Lands in San Francisco with a Message: Be Cool
AC Hotels have debuted near San Francisco the latest in their line of design-led hotels for travelers with an upper-moderate-tier lifestyle.
The new AC Hotel is in the Oyster Point area of South San Francisco, strategically placed between San Francisco and San Francisco Airport (SFO). This makes it easy to reach when flying in and out of the Bay Area, and also easy to get to San Francisco, either by car, train, or Uber/Lyft/Taxi.
The rooms are well proportioned, something you would definitely expect from a property that has been built brand new from the ground up, and not simply remodeled from an older builder. They are also well lit, with great natural lighting and views.
One aspect that is very noticeable is that in place of dressers, each room has leather and wood lined benches. Frankly, who uses those dressers anyway? We don't. This is a much more appealing use of the space, and it gives the impression of more square footage in each room.
As this a venue that is intended to appeal to the upper-moderate-tier lifestyle, it goes without saying that it includes very nice bed linens, excellent materials, superior service, and a very attractive designer bathroom and shower stall.
Each AC Hotel has part of its mission the directive to create its own unique identity and traditions. The Oyster Point AC has taken this to heart in the creation of a signature drink, the Karl, which embodies the essence of the famous San Francisco fog. It is also accompanied with actual fog each evening, which rolls luxuriously across the floor into the bar area.
We've been told by members of the South San Francisco City Council that this is just one part of a major redevelopment of the Oyster Point area, with more exciting new partnerships coming online soon. The AC Hotel is therefore an excellent flagship for their strategy.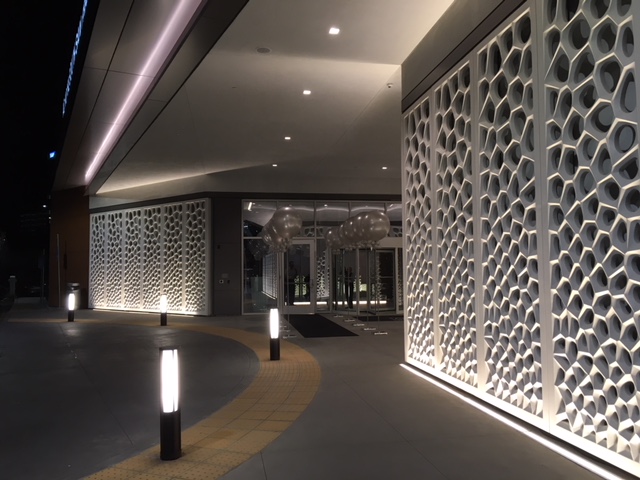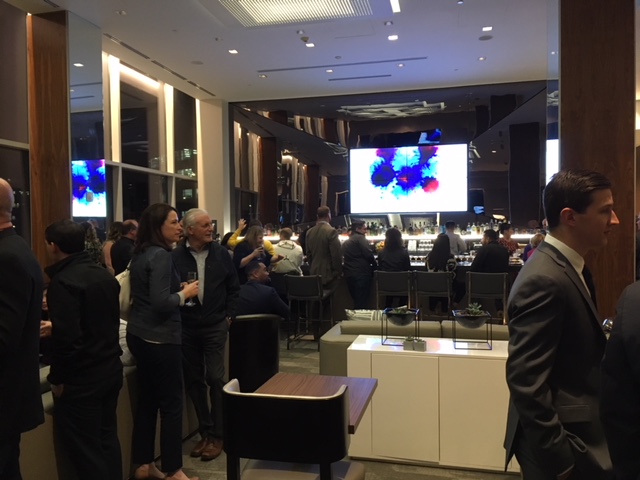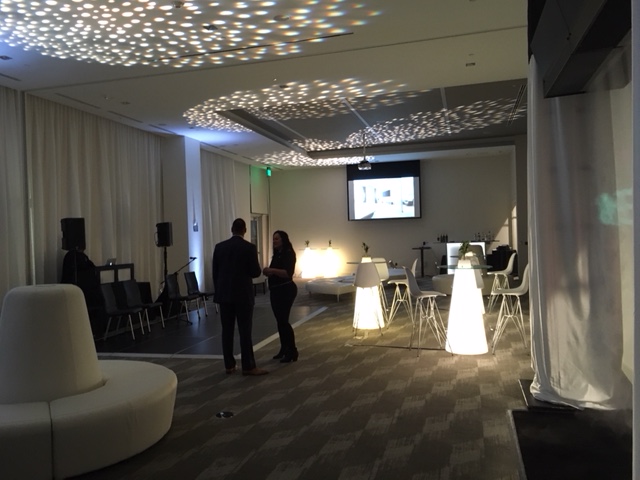 ABOUT AC HOTELS
AC Hotels celebrates the beauty of classic modern designs with its European soul and Spanish roots, born from the signature vision of renowned hotelier Antonio Catalan, who founded the brand in 1998 and grew it into one of the most well-respected hotel brands in Spain. Following its success in Europe, a joint venture was formed with Marriott International in 2011, which launched AC Hotels by Marriott globally into France, Italy, Portugal, Denmark and the U.S.
Based on a belief that purposeful design improves lives, AC Hotels carves away what is unnecessary, in order to provide guests with thoughtfully designed moments of beauty; moments that elevate their stay and help them focus on what is important to them. That is why at all AC Hotels guests get only what they need, without paying for what they don't. The result is sophisticated yet unpretentious style, innovative beverage and food programming and locally inspired experiences for both guests and locals.