Lonely Planet's Annual Top 10 US Travel Destinations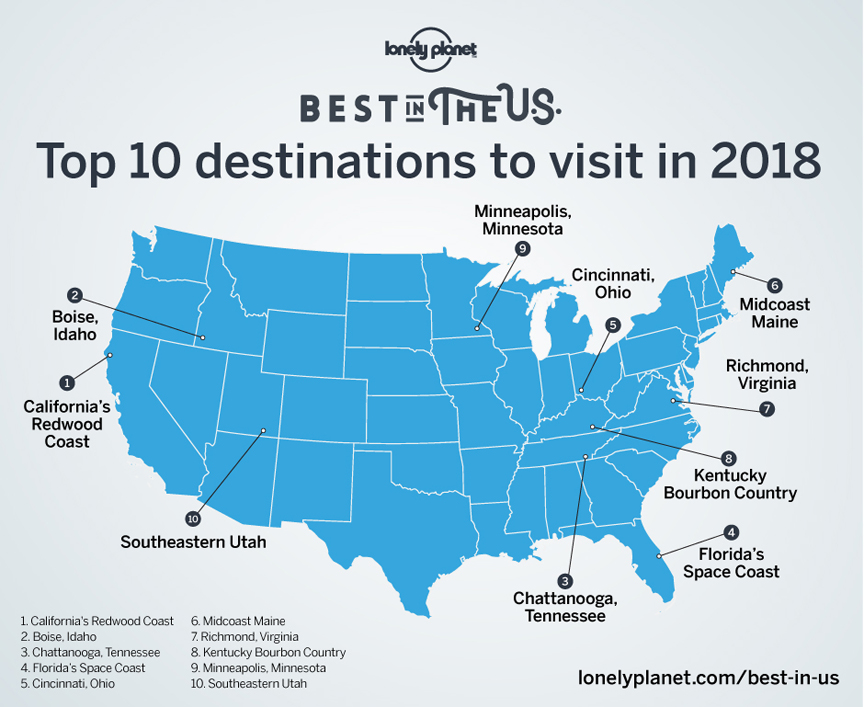 Travel media authority Lonely Planet has revealed the top 10 destinations in the United States this year in Best in the US 2018.

Each year, Lonely Planet asks its community of travel experts – in-house editors, researchers on the road and locals on the ground – to decide on the most compelling destinations to visit in the year ahead. This year marks the eighth annual Best in the US (lonelyplanet.com/best-in-us) list.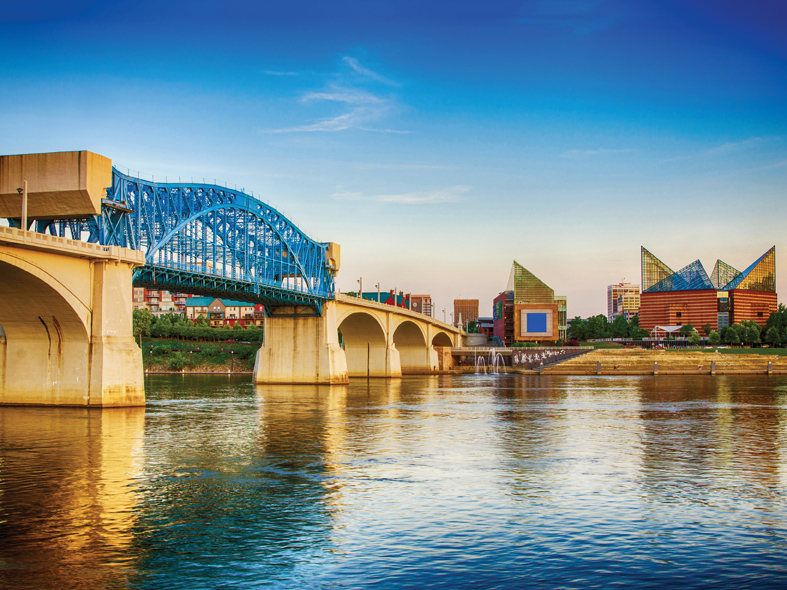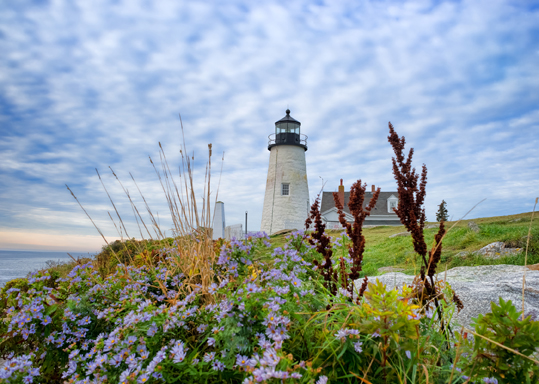 #1 Destination
For 2018, Lonely Planet named California's Redwood Coast the number one destination in the country to visit. Located about four hours north of San Francisco, this picturesque region spans roughly 175 miles of coastline and is home to towering forests of giant redwood trees that you might recognize from blockbuster film franchises like Star Wars and Jurassic Park. With Redwood National Park turning 50 this year, travelers can get their share of shinrin-yoku (forest therapy) and experience Humboldt County's quirky new shops, oysters and brewpubs.
Following in second place is Boise, Idaho: capital of the fastest-growing state in the nation, it's bursting with award-winning wineries, breweries and festivals. In third is up-and-coming New South city, Chattanooga, Tennessee, quickly gaining national attention for its tech scene and train station hotel. Thanks to a renewed excitement around space travel, Florida's Space Coast also made the list, hot on the heels of Chattanooga.
Lonely Planet's Best in the US 2018:
California's Redwood Coast – "Lose all track of time (and cell signal)"
Boise, Idaho – "What cool looks like before the rest of the world has figured it out"
Chattanooga, Tennessee – "Meet the New South!"
Florida's Space Coast – "Get a taste of outer space on earth"
Cincinnati, Ohio – "A new chapter for the city's artistic icons"
Midcoast, Maine – "One word says it all: 'Ayuh'"
Richmond, Virginia – "Flipped from humdrum to happening"
Kentucky Bourbon Country – "The state's distilling heritage runs deep"
Minneapolis, Minnesota – "In the spotlight for this year's Super Bowl"
Southeastern Utah – "Quintessential Americana road-trip country"
"These are the places American travelers should know about in 2018," said Lonely Planet US magazine managing editor Alexander Howard. "The US is packed with timeless, well-known destinations, but if you're looking for something different to shake up your travel plans this year, this list will get you inspired. Some of them are cities on the rise, or that challenge our expectations, while others offer unique experiences you can't find anywhere else."
About Lonely Planet:
Lonely Planet is a leading travel media company and the world's number one travel guidebook brand, providing both inspiring and trustworthy information for every kind of traveler since 1973. Over the past four decades, we've printed over 145 million guidebooks and grown a dedicated, passionate global community of travelers. Lonely Planet can be found on lonelyplanet.com, mobile, video and in 14 languages, nine international magazines, armchair and lifestyle books, ebooks and more. Visit us at lonelyplanet.com and join our 14 million followers on Facebook (facebook.com/lonelyplanet), Twitter (@lonelyplanet), Instagram (instagram.com/lonelyplanet) and Snapchat (@lonely.planet).